A Nigerian travel enthusiast identified on Twitter as Mochievous has shocked netizens with the amount she spent on her lunch at a restaurant in Beirut, Lebanon.
She had ordered various meals which totaled 5,335,000 Lebanese pounds.
Sharing a photo of her receipt, she revealed that the amount equaled about 48 USD and the failing economy in Lebanon caused the price to look so outrageous.
She wrote;
"My lunch bill today was 5.3 million. Peep image for USD equivalent.
I talk about Lebanon a lot and anyone who has followed my travels knows that it is a fav. Lebanon is so beautiful but is going through a tough time economically. If you do visit, please endeavor to tip generously. The people are lovely & kind.
If you use Bolt to move around, please disregard the price the app gives you. It is not reflective of the current exchange rate. Ask the driver what they consider fair. No one would cheat you.
ps: A good rule of thumb is to pay at least $5 for short trips within Beirut."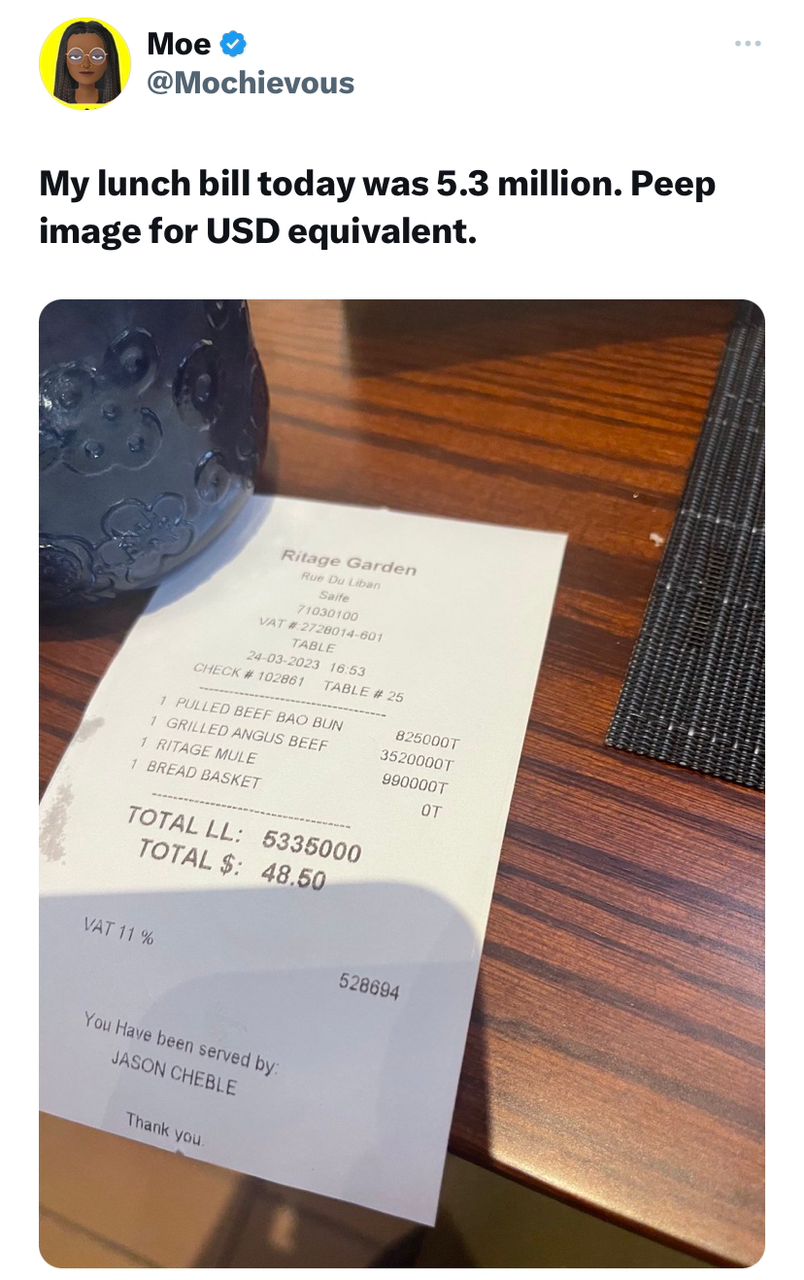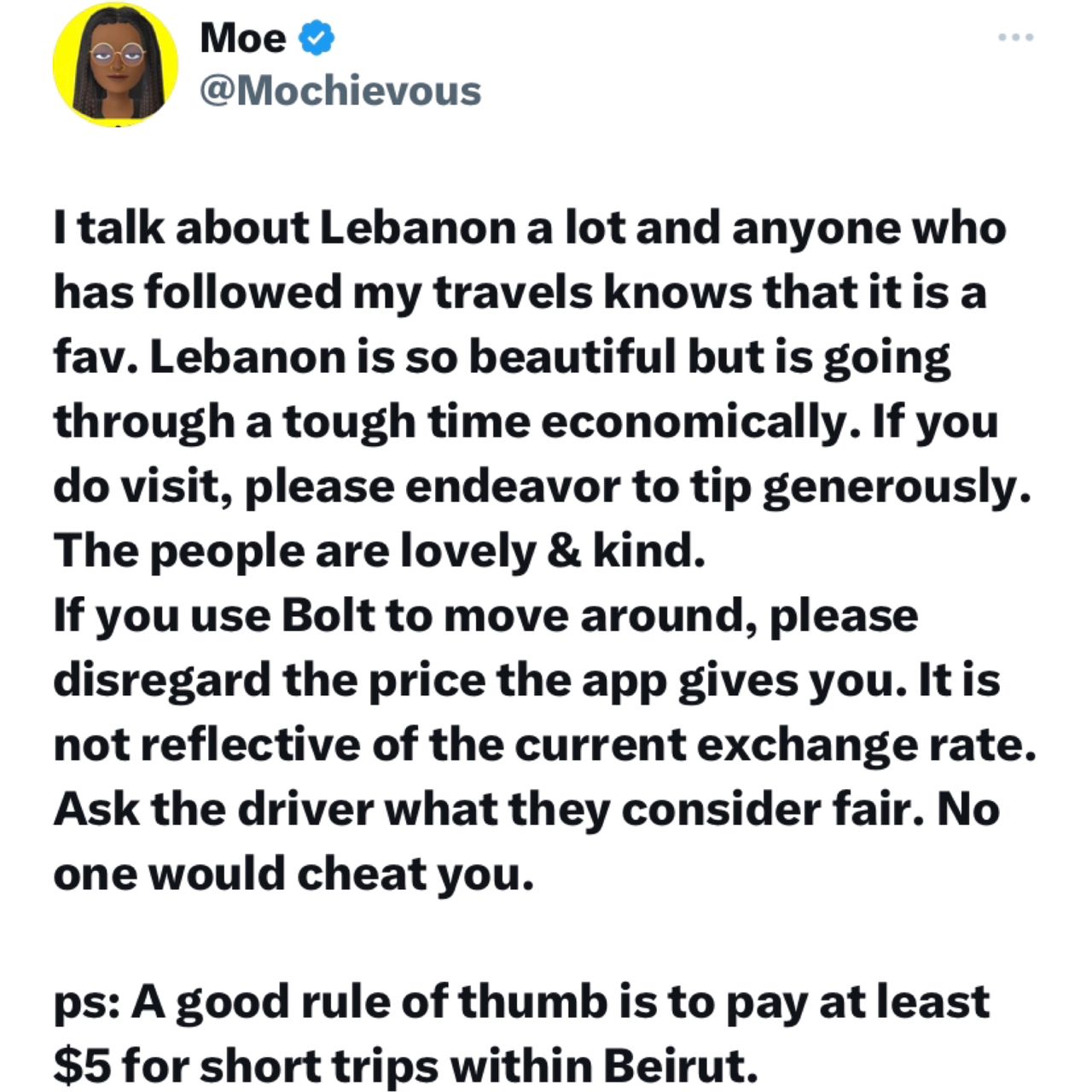 See some reactions below,