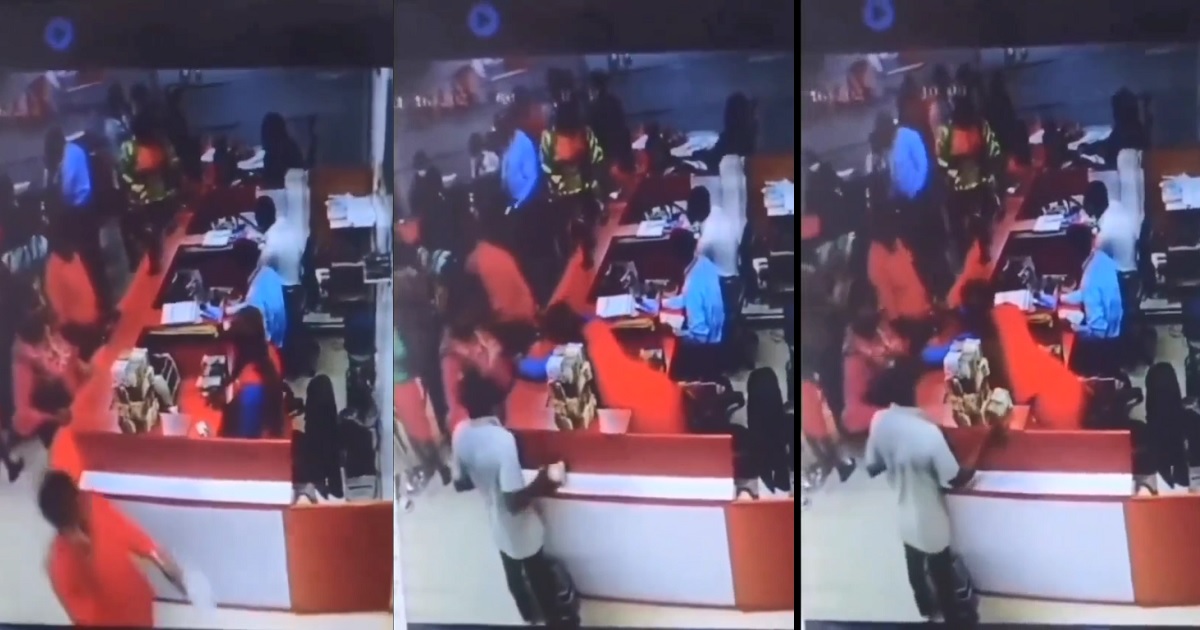 A Nigerian man has been captured on CCTV committing theft in a very bizarre manner.
The video shared online showed the man walking up to the cashier's desk and swiftly moving a bundle of cash.


The cashier who just received the money was talking to the customer and had not counted it to ascertain the amount when the thief walked up to her desk and carried out his act.
Netizens have reacted to the courage and swiftness of the thief and are of the opinion, he was fully experienced to operate in the open like that.
Watch the video below;
In recent news, A young man was beaten mercilessly and stripped naked after he was caught allegedly stealing a bottle of wine at a supermarket.
According to reports, the incident happened on Thursday, October 13, 2022, at a supermarket along Aka Etinan Road in Uyo, Akwa Ibom State.
While being interrogated, the suspect said he stole the drink to celebrate his birthday.
Share your story or advertise with us: Whatsapp: +2347068606071 Email: info@newspotng.com
--Recommended Articles--