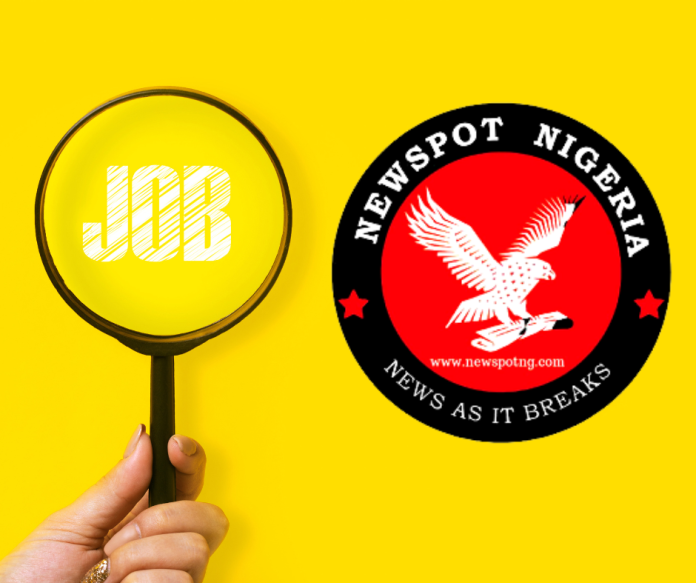 Job Vacancy: Job title: Sales Consultant

Job description: Job Description:
Our client is the distributor for the world's leading office and home fittings manufacturers in Nigeria. They have an opening for a Sales Consultant in Lagos.
Job Overview
The Sales Consultant will contribute towards the exploitation of business opportunities
(both retail and specifier driven) leading towards boosting sales revenue for the
organization.
Key Responsibility

Establish and maintain a healthy, long-term relationship with clients to generate
repeat business and referrals.

Discover customers' needs and offer solutions through the company's
services or products.

Research sales statistics and establish sales potential with new businesses in our
target area.

Use promotional methods such as phone calls, emails, and social media to reach
potential clients and build long-lasting business relationships.

Become an expert in our product offerings and serve as a go-to source for clients
who want more information concerning our products.

Assemble product displays in a given market.
Determine new ways to make products appealing by observing the environment
and current trends.
Requirements

(B.Sc) in any discipline.
1–3 years of relevant work experience as a sales consultant
Excellent negotiation and persuasive skills
Good networking skills and the ability to handle numerous client companies and
customers

Ability to work under pressure and devise sales strategies
Ability to explain product features and benefits in a way that stands out over
competing brands

Passionate about selling and finding ways to satisfy customers' needs
Resilience and a willingness to deal with rejection
Excellent organization and management capabilities, including being a team player
Location: Abuja, FCT

Job date: Fri, 15 Sep 2023 23:11:33 GMT

Apply for the job now!