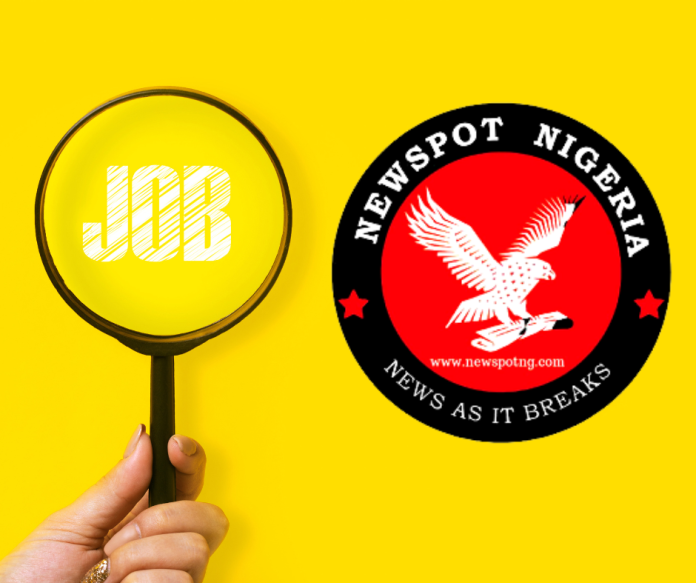 Job Vacancy: Job title: Area Business Manager, Ikom (Cross River State)

Job description: Area Business Manager, Ikom (Cross River State)
Department: EasyBuy Direct Sales
Employment Type: Permanent – Full Time
Location: Nigeria
Reporting To: Regional Business Manager, South South
Description
Job Location: Ikom, Cross River State
The team you would join:

The EasyBuy Direct Sales team is the market facing arm of Sun King's pay-as-you-go (PAYG) direct to consumer sales business. The Easy Buy Direct Sales team recruits, manages, the company's network of thousands of commission sales agents, called "Energy Officers" that promote and sell Sun King's PAYG solar solutions and provide customer ongoing service in their local territories.
About the role:

The Area Business Manager will coordinate sales, collections and distribution operations in the area they are assigned for the direct distribution of Sun King Solar products sold on Pay-As-You-Basis (also called and recognized as "EasyBuy" Business unit) through a network of agents called as "Energy Officer". The Area Business Manager is ultimately accountable for generating sales, ensuring collections are timely and accurate and keeping the entire Direct Distribution growing rapidly in a sustainable manager.
What you would be expected to do:

Hire & retain Energy Officers: Hire, train and maintain a team of at least 40 Sun King Energy Officers in the area. Use multiple avenues for finding the right talent to sell Sun King EasyBuy products with the help of village influencers such as the village heads, teachers, religious heads, doctors, farmers and others, as applicable. Create a reputation and goodwill for the mission of Sun King to provide clean, affordable and reliable source of energy in their areas.
Training of Energy Officers: Provide training to the Energy Officers on several aspects of the business such as sales, collections, product, technical, inventory and logistics related. Ensure that they are fully supervised in the best professional manner demonstrating highest levels of integrity, ethics and professionalism while dealing with customers.
Provide role clarity to Energy Officers: Provide complete clarity to Energy Officers related to their day to day tasks, sales & collections plans, routes and targets. This includes, ensuring Energy Officers have sales route/area to sell in, they know on how to demonstrate and sell Sun King products, they have the confidence to be able to present and resolve basic customer queries on the spot and they have access to Area Business Manager at all times in case of questions and concerns.
Daily field visits: Have a weekly touchpoint with every Energy Officer in your area – either through in-person meetings, making a sale to the customer in your area or having a call. Resolve all possible issues faced by the Energy Officers and report them to your Regional Business Manager, every week. Ensure that first 5 sales of each Energy Officer is done along with the Area Business Manager in the area, by each Energy Officer to ensure that the core sales and collection process is fully understood by each Energy Officer.
Work with Energy Officers: Conduct joint field work with a group of Energy Officers to provide sales and collection training on a weekly basis and drive EO engagement. This includes doing night activations, market activations, visiting local communities and gatherings such as SACCOs, Self Help groups, retail centers and markets to make group sales.
Exceed your sales & collections targets: Meet or exceed sales and collection targets established on 2nd of every month by your Regional Business Manager. Provide daily, weekly updates on sales, EO recruitments, Customer issues and resolutions, in alignment with your Regional Business Manager.
Drive robust field sales processes: Review collection progress with your Energy Officers daily and provide adequate training to them on driving better collections in your areas. This includes, customer and area profiling, ensuring regular and timely collection follow-ups, resolving customer issues to ensure they make payments and ultimately repossessing the systems as a last recourse in case the customer defaults.
Remain externally focused: Keep an eye on companies selling similar products within your area and ensure you take adequate measures to protect and grow our business from pressures. Pre-inform your management team and take measures to ensure Sun King remains a paramount brand name in Solar products for your area.
Resolve customer issues: Provide world-class customer service to your customers as it relates to product delivery, training on how to use and make payments, installation, after sales warranty issues. Ensure that you work with your Energy Officers to establish clear expectations and processes to resolve all customer issues within 24 hours.
Control Marketing & Other spend: Provide adequate marketing materials & equipment (such as smartphones) necessary to all your Energy Officers. Ensure we get maximum return on investment for all the costs we incur in areas of marketing, supply chain, store maintenance and smartphone issuance.
Review meetings with Energy Officers: Conduct weekly table meetings with Energy Officers and ensure that you have RBM present in those meetings to resolve any outstanding customers or EO issues. Coordinate, plan and organize the meeting to have maximum attendance and progress. Recognize outstanding performers from time to time and ensure the motivation of Energy Officers is maintained at an all-time high.
Grow Retail presence: Ensure the retail network in your Area grows with the help of an Area Retail Coordinator, hired under you. Ensure all retail related activities are followed per process and the base of high-selling retailer grows exponentially within your area of operation.
You might be a strong candidate if you:
Have a degree in a Business-related field OR equivalent and at least 3 years hands on experience in Sales.
Have excellent Computer knowledge with comprehensive knowledge of Excel and PowerPoint
Have extensive Customer Care experience
Are innovative, and you think out of the box
Are skilled in Planning, Organizing, Prioritizing, maximizing value and see the big picture
Are able to skillfully builds relations, works on internal & external relationships
Listens well, coaches' others and is disciplined in their learning practice
Has Operation Excellence (Keeps promise, seeks to be informed and gives excellent Customer Satisfaction
What we offer (in addition to compensation and statutory benefits):
An opportunity to grow as a professional in a dynamic, fast-growing, high impact industry.
The chance to work in an open-minded, collaborative culture surrounded by enthusiastic Sun King employees who are driven by the challenge of continuously innovating and growing a smart, sustainable business with profound impact on the world.
A truly multicultural experience: you will have the chance to work with and learn from people from different geographies, nationalities, and backgrounds.
Structured, tailored learning and development programs that help you become a better leader, manager, and professional through the Sun King Academy.
Location: Lagos, Lagos State

Job date: Sun, 19 Nov 2023 02:09:34 GMT

Apply for the job now!