A Nigerian mom has blown hot at her daughter while lamenting the possibility of encountering a medical issue as a result of a new tattoo her daughter may have gotten.
The African parent who expressed denial at her her daughter's new tattoo was recorded ranting in a viral video.
The mom could be heard stating emphatically that her daughter's friend's group is behind her worldly lifestyle while referencing a nose piercing she recently got.
She pressed on to withdraw medical responsibilities on her daughter should in case she has a complication like skin cancer.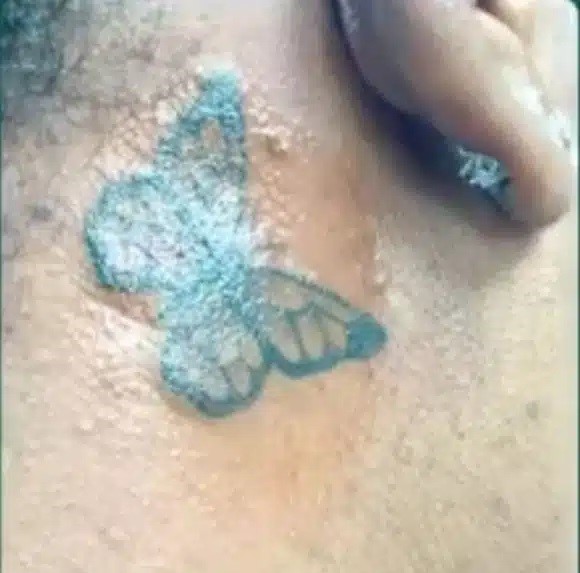 The girl claimed the tattoo was a prank to get her mother's response.
Watch the video below,
In other news, American singer and author, Chris Perry, has taken to social media to reveal the reasons why his wife, Brittany Spero, is submissive to him.
Perry, in a post shared via his Instagram page with over seven hundred thousand followers, revealed that he does things that makes his wife willingly submit to him.
According to the bestselling author who has two kids with his wife, he pays the bills, doesn't cheat on his wife, provides for her even though she has her own source of income, apologizes when he is wrong, and takes her on vacation.
He clarified that his wife is submissive not because she is stupid, but because he sets the tone that compels her to submit.