Nollywood Actress, Dayo Amusa has knocked keypad warriors who troll her for having diverse perspectives, beliefs, and opinions on political issues.
Taking to her Instagram page, the actress shared disappointment at people tearing each other down because they had different opinions.
She said they were no different from the thugs in the street stopping people from voting and beating them up.
She wrote;
"You are complaning of thugs on the street trying to hinder people from voting their choices but you all are busy bullying and cursing (swearing ) for people who isn't supporting LP (Obedient) You are no better than the thugs on the streets. You are bunch of internet thugs and rascals.
GodhelpNigeria.
It baffles me to see people, pages, handles, hidden keyboard bullies, know it all, trolls and others who have the time, energy and space to spend on tearing others down, bashing just because you share different views, beliefs and opinions. O sad gan ni!
It's okay if you don't agree with me or my views but it's never okay for you to come to my space shit talking , bashing, causing/insulting me. No!
that's unacceptable.
It's okay if someone says something you don't agree with but it's not okay to dump all your shit in there comment sections so you can be seen or heard.
I said what I said "You are no better than the thugs on the streets"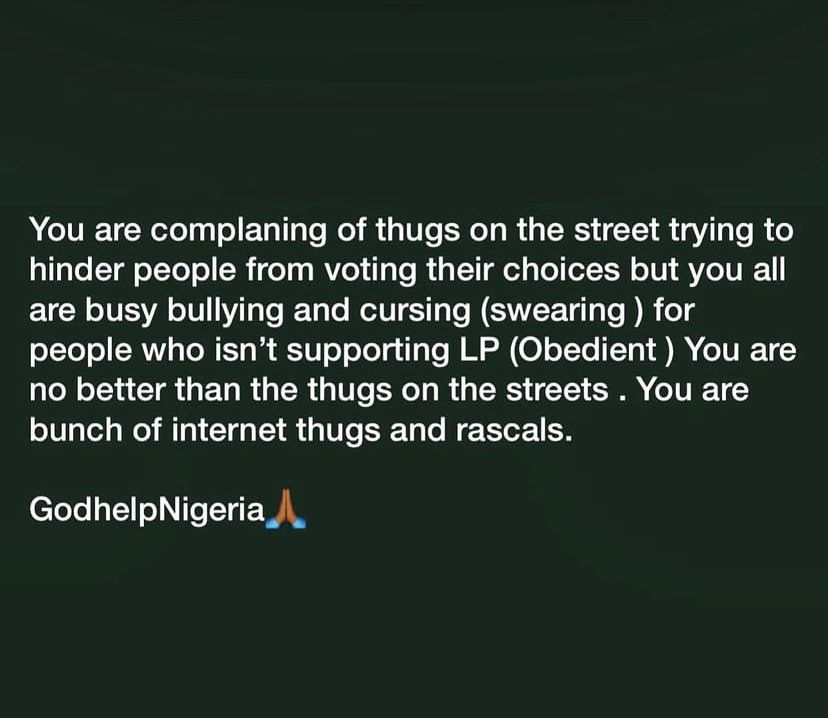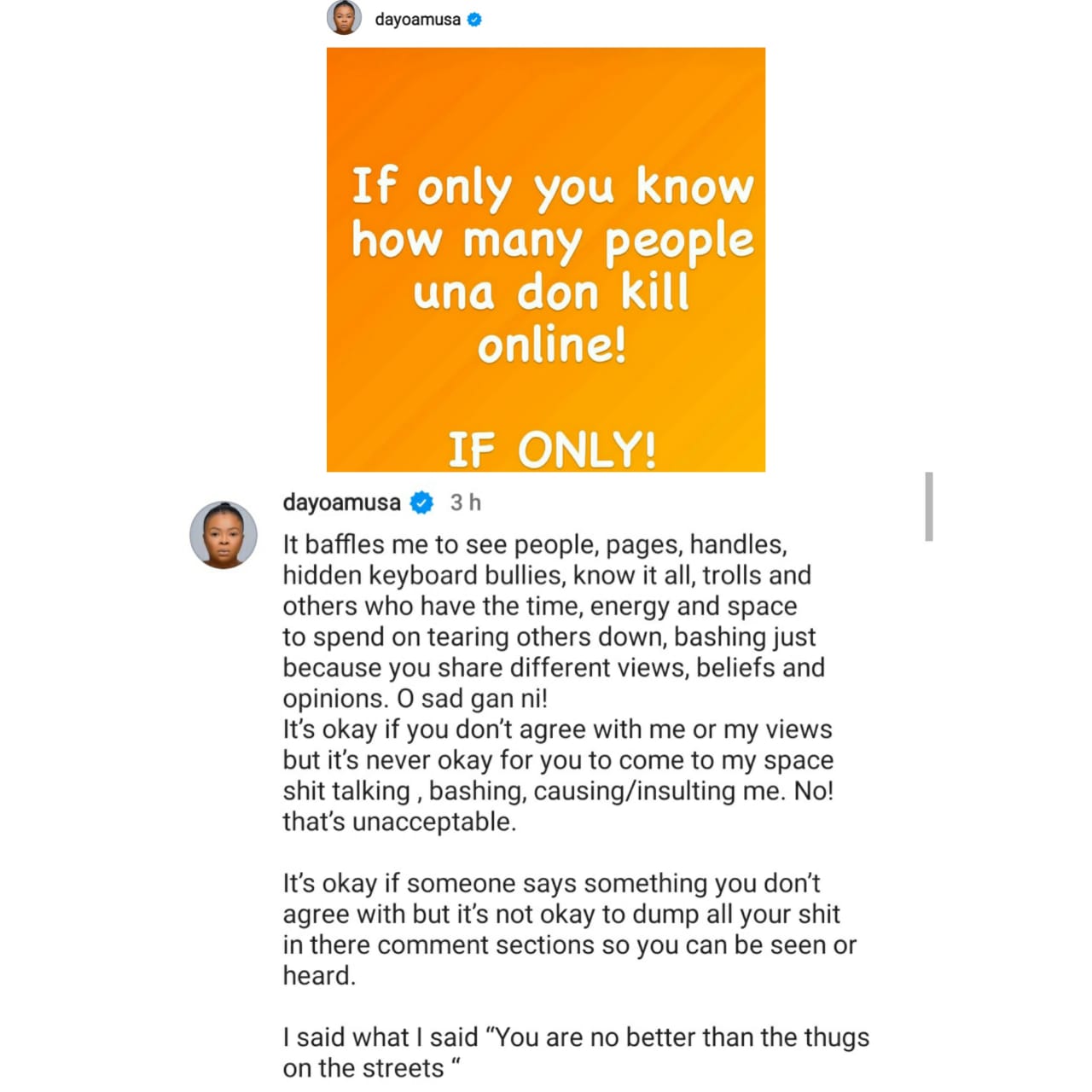 Share your story or advertise with us: Whatsapp: +2347068606071 Email: info@newspotng.com
--Recommended Articles--