Popular polygamist pastor from Botswana, Seraki Kemmonye Seraki, has described his wives as 'weather guards.'
The pastor who recently revealed his interest in picking a third and final wife shared pictures of his wives smiling happily on Facebook and described them as weather guards for his front and back.
He wrote;
"Modimo a sene serame nna ke siame! Two weather guards, one in the front, one in the back! Hak!"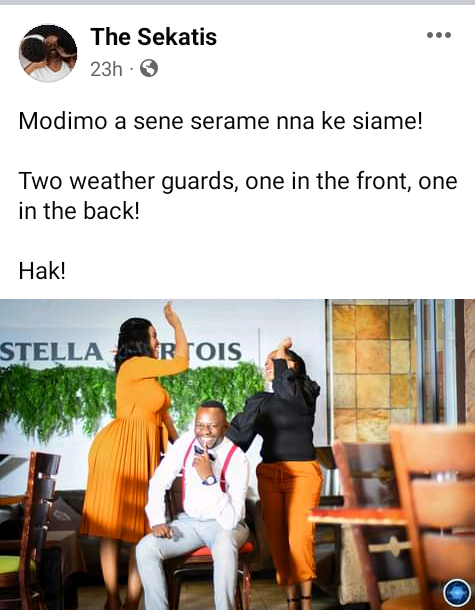 In other news, an Ugandan man, Michael Mumuramye, took to Twitter to narrate how a woman he dated for six years ended up marrying his friend.
Recalling the incident, Michael said his girlfriend was traveling to Kigali, Rwanda, and needed help with getting a suitable accommodation.
Out of the goodness of his heart, he contacted his friend in Rwanda to help her get a place, but this proved to be a bad decision because his friend fell in love with his girlfriend and they eventually married.
Though he didn't share details of how his ex-girlfriend ended their relationship, Michael said she and his friend have been married for five years.
"A lady I dated 6 yrs ago had travelled to Kigali. As a concerned BF I called a one of my friends over there to help her get good accommodation. Long story short, they've been married for 5 yrs now. Since then, I fear short ladies with big foreheads which look like a solar panel," he tweeted on Wednesday, May 24.