The decision of the Lagos State University (LASU) to open a bakery and begin producing bread in order to increase its Internally Generated Revenue (IGR) has elicited mixed reactions on social media.
LASU announced this move via its Twitter handle on Wednesday, March 29, and revealed that their bread will be the only one available on campus going forward.
While the move has been welcomed by some, others have expressed concerns about the priority of the university, arguing that a university's primary focus should be on research and education.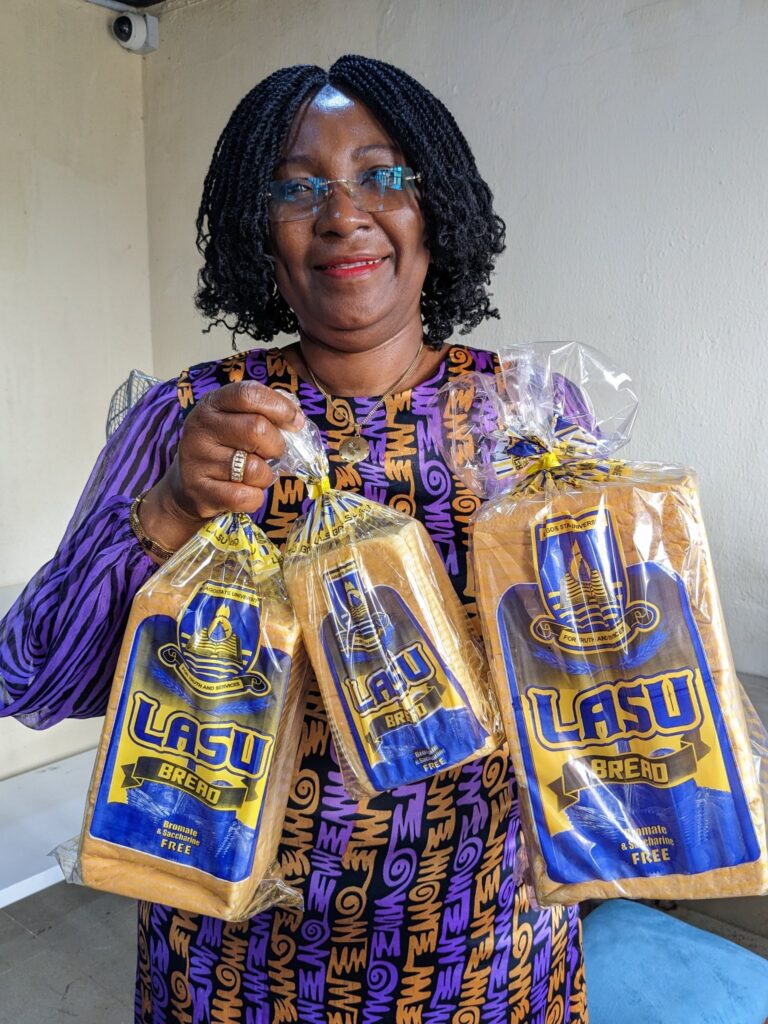 Some others queried the university management for chasing out other bread competitors in the school in order to have a monopoly.
The school shared a photo of the school's Vice Chancellor showcasing the bread and wrote,
"Accolades for the VC, Prof. Ibiyemi Olatunji-Bello, mni, as LASU Bakery opens for business.
The bakery is part of her administration's drive to increase IGR. The LASU Bread will henceforth be the only bread on the university main campus, Ojo."
See the tweet below,
Accolades for the VC, Prof. Ibiyemi Olatunji-Bello, mni, as LASU Bakery opens for business.
The bakery is part of her administration's drive to increase IGR. The LASU Bread will henceforth be the only bread on the university main campus, Ojo. pic.twitter.com/ncP1uRsA0l

— Lagos State University (@LASUOfficial) March 29, 2023
Read some reactions to the move as you scroll,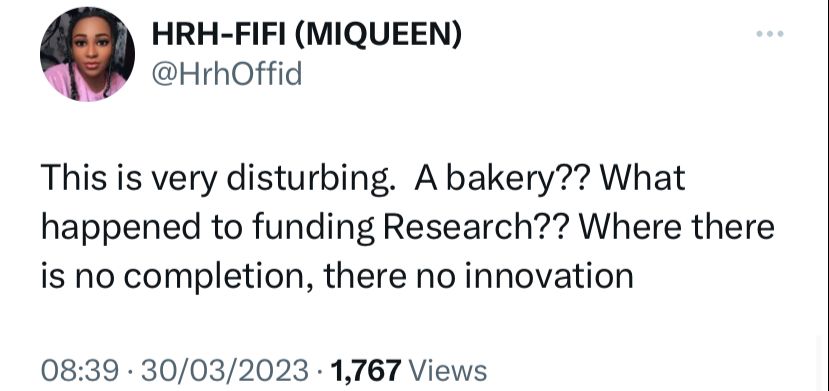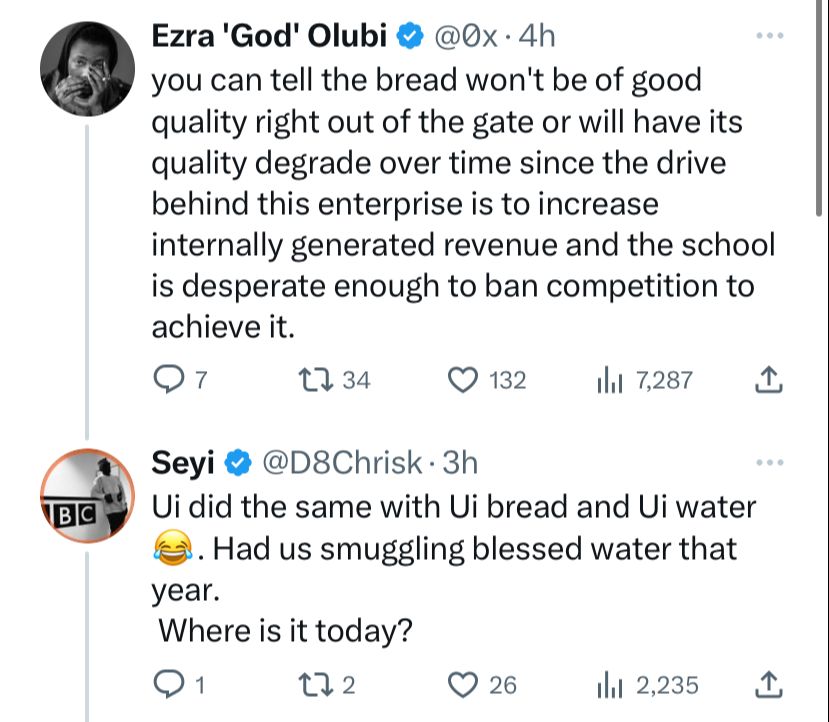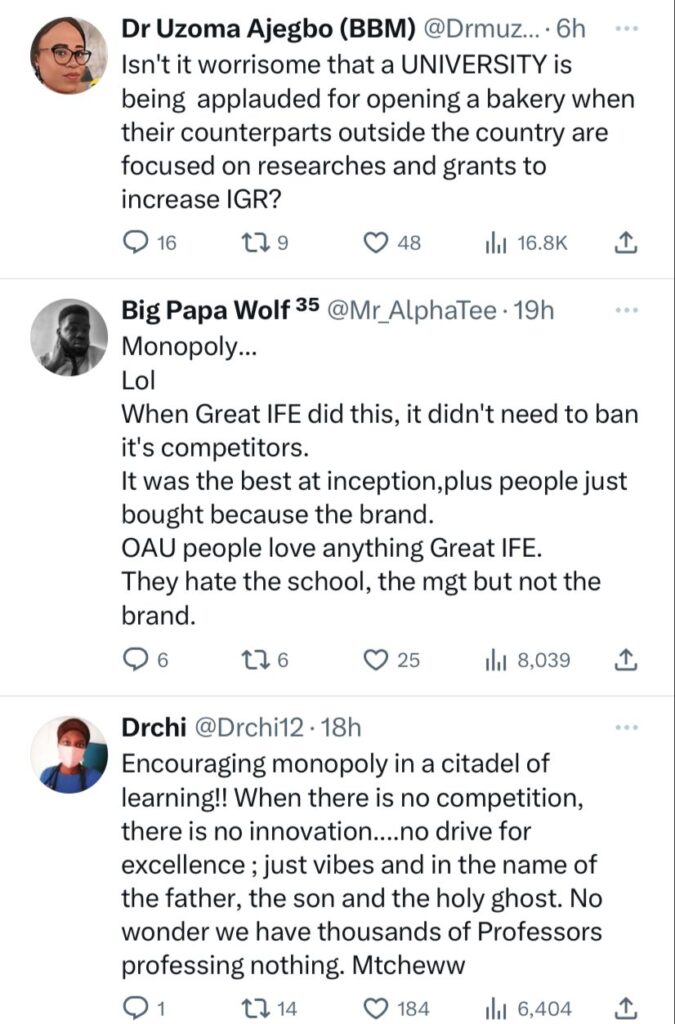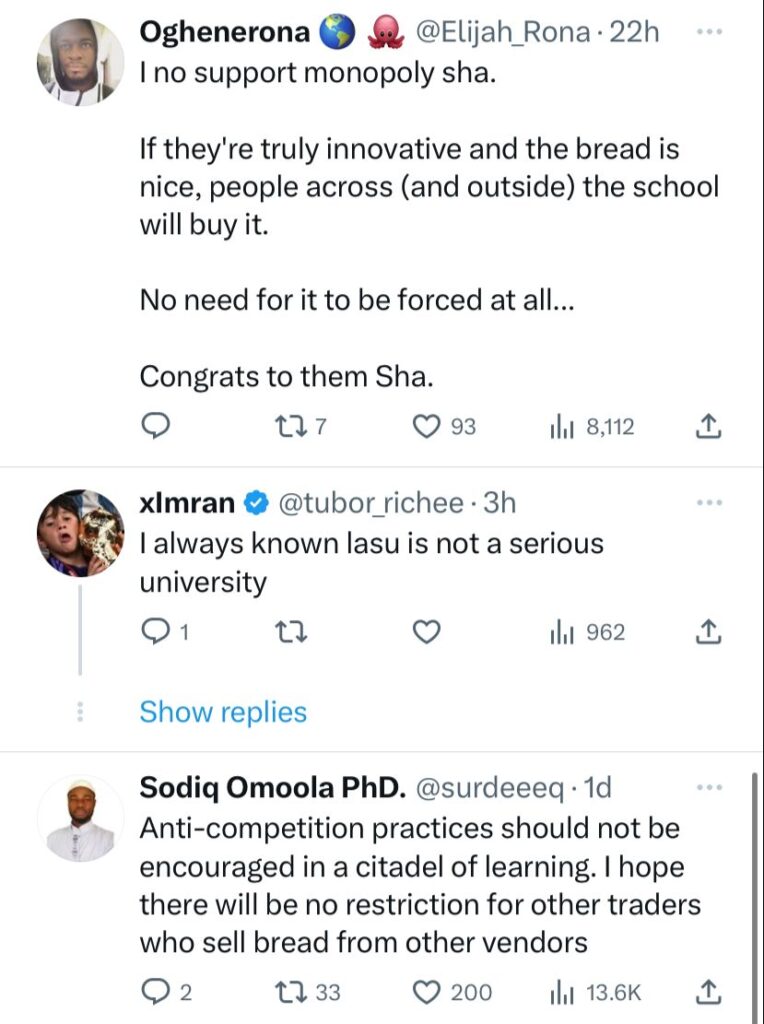 [ad_2]