A young Nigerian lady, identified as Obi Cynthia, has called on Nigerians to help her sister who has been suffering domestic abuse at the hands of her husband.
In a series of videos shared on TikTok, the lady disclosed that her sister, who is a mother of five, has been subjected to physical abuse for eleven years.
She also claimed that the husband has always bribed his way out of every case whenever they reported him to the police or human rights organization.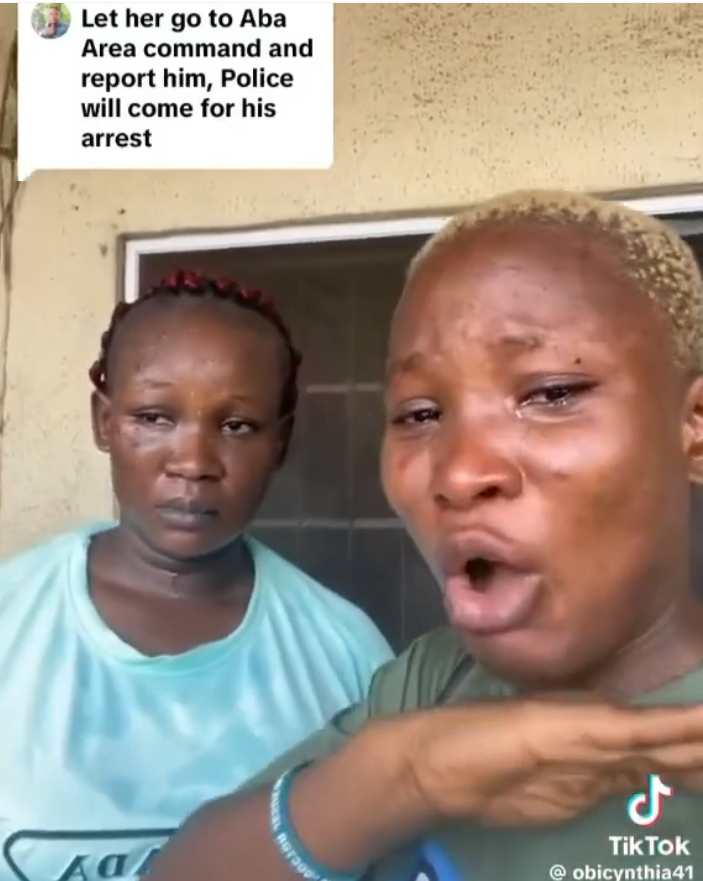 According to her, her brother-in-law always boasts that her family can't do anything to him because they are all girls.
She shared a video showing her sister's bruised face after another episode of abuse, along with a collage of her brother-in-law's photos, describing him as a monster.
Watch the videos below,
Just recently, a Nigerian woman with four children tragically lost her life after enduring years of domestic abuse at the hands of her husband.
A Facebook user, Amarachi Iwuala, who shared the heart-wrenching incident online, revealed that the husband had allegedly subjected his wife to domestic abuse for years.
She said the husband once beat his wife to the point that she fainted and had to be rushed to the hospital before she was resuscitated.
Despite the abuse, the woman chose to remain in the marriage, primarily for the sake of her four children, including a seven-month-old baby, whom she wanted to grow before leaving. Amarachi claimed that the deceased's mother even advised her to leave, but she refused.
Regrettably, on Thursday, November 2, her husband once again beat her to pulp, and tragically, she went to bed that night and did not wake up again. Read the full story here