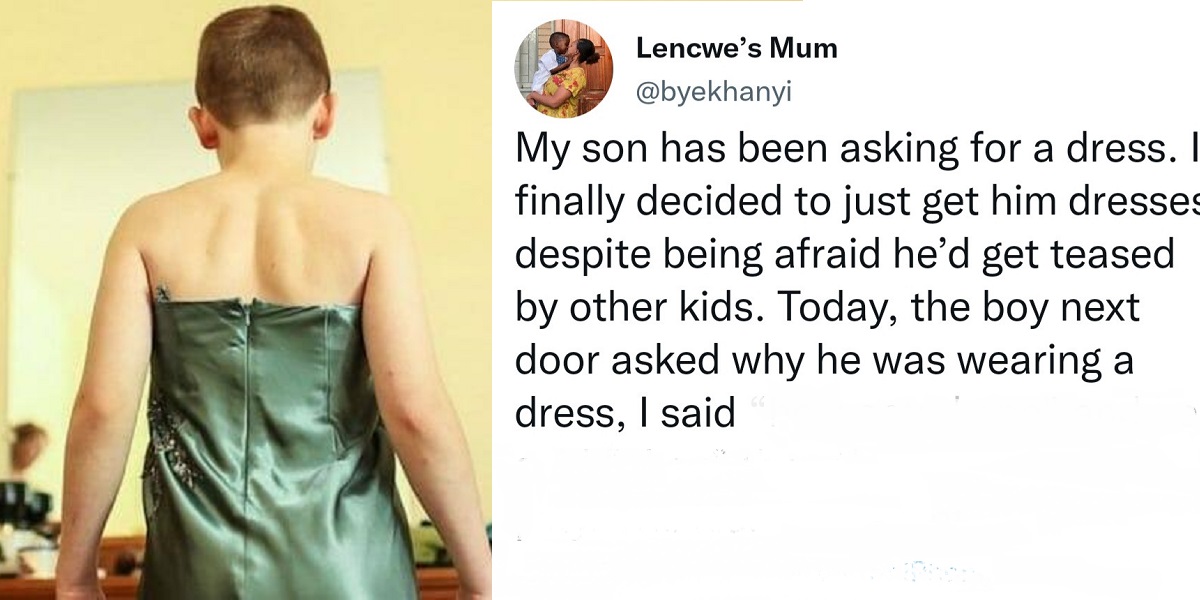 A mother has elicited a flurry of reactions on Twitter after she revealed she bought her son dresses after he demanded for them.
According to her, her son had been requesting female clothes, so she finally decided to grant his wish and bought him dresses and allowed him to rock them.
She said when another kid next door saw her son in a dress, he was curious and asked her why she dressed her boy in female clothing, and she simply responded that it was his wish.
"My son has been asking for a dress. I finally decided to just get him dresses despite being afraid he'd get teased by other kids. Today, the boy next door asked why he was wearing a dress, I said "he wanted one" and he said "okay" then they continued to play. The kids are alright", she wrote on Twitter.
However, the revelation sparked a range of responses. While some Twitter users praised her parenting style, others thought it was weak of her to let him wear something that was "unfit" for his gender.
"The role of a parent is to nurture and guide a child, not to caress his ego and give in to his misguided wants", a tweep wrote.
See more reactions as you scroll,

Share your story or advertise with us: Whatsapp: +2347068606071 Email: info@newspotng.com
--Recommended Articles--