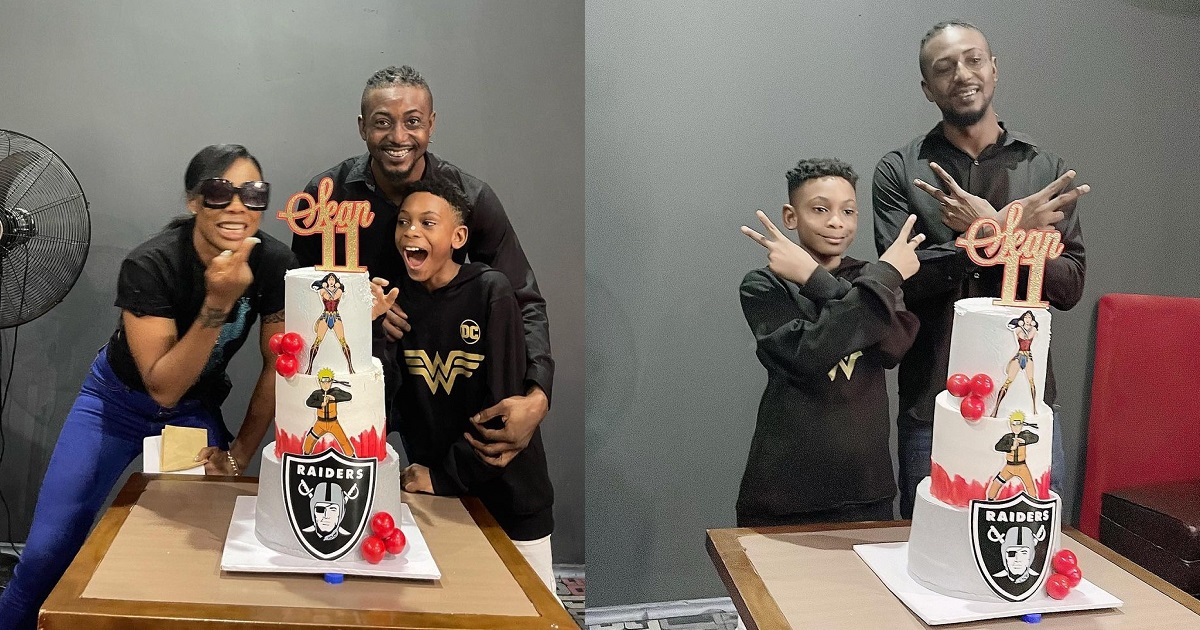 Award-winning dancer, Kafayat Shafau, popularly known as Kaffy, and her ex-husband, Joseph Ameh, have put on a united face despite their differences to celebrate their son's 11th birthday.
It can be recalled that in January 2022, Kaffy announced that her 10-year marriage to Joseph Ameh was over.
According to her, marriage is supposed to be an alignment of destinies, but that wasn't the case for them, so they decided to go their separate ways.
She claimed that she was celibate in her marriage for three years before the divorce.
"Let me tell you when I started healing; when I stopped sleeping with my husband. I was celibate in my marriage for three years before getting a divorce. There are different kinds of red flags that we women in love are so blinded by, I was thinking in the beginning that I have found someone else that would make me happy. That's the most selfish thinking that any human being can have for another human being." she said.
The couple decided to bury their differences and celebrate their son as a family.
Kaffy shared photos from the celebration on Thursday and captioned them;
"About yesterday, for the love of King Sean."
See more photos from the celebration below;