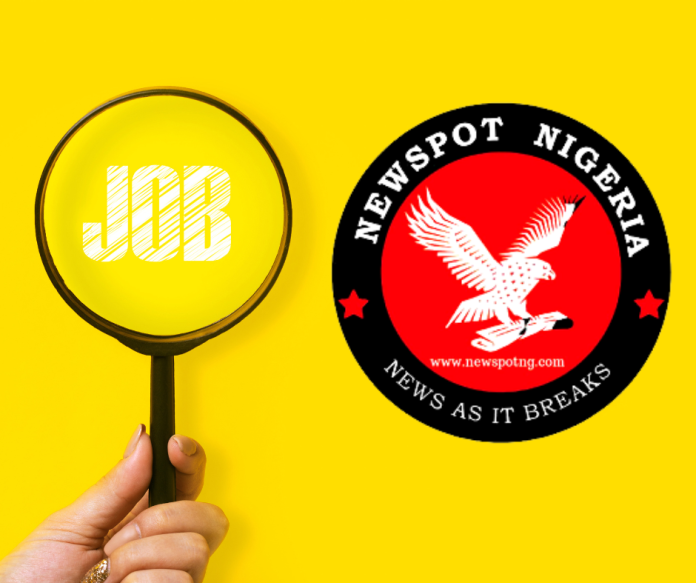 Job Vacancy: Job title: Project Coordinator – Nigeria

Job description: Seefar Foundation is seeking a Project Coordinator in Nigeria for a project that will deliver changes in knowledge, intentions and behaviours among people preparing to migrate irregularly or already in transit along the Central Mediterranean Route.
A Project Coordinator has the responsibility of leading a Nigeria-based team to deliver the project's Nigerian activities in order to reach the wider project's objectives. The main activities in Nigeria include:
Face to face and remote counselling support to target beneficiaries
Community events aimed at raising awareness about migration issues
Social media campaign to promote campaign messages
Facilitating teacher trainings on the risks of irregular migration and legal alternatives
Creation and maintenance of a referral database and the facilitation of referrals to relevant services
A Project Coordinator must be empathetic, confident and influential. You must have at least 5 years of professional experience coordinating teams and implementing projects. You will have demonstrable experience working with various stakeholders and will have an interest in working with vulnerable communities. You must be a strong leader who is intrinsically motivated, well organised, and an effective communicator.
Fluency in English and one other local language (Yoruba or Edo) is compulsory. You must be based in Lagos or Benin City.
Position terms
This is a full time, 12 month position. Although most of the job can be carried out remotely, certain elements of the job will be carried out in person. Ad hoc travel will be required.
You will be required to participate in a paid, remote training from 17 – 21 July. Project activities will begin on 31 July.
Start date: 17 July
Salary: EUR 2,000 monthly
It is the applicant's responsibility to ensure that they are able to receive EUR payments from overseas prior to applying for this role.
Selection Criteria
We are looking for someone with:
At least five years experience coordinating teams in Nigeria;
Strong ties with the local community and institutions;
Strong interpersonal skills and an ability to create partnerships with various stakeholders ranging from grassroots to government;
Fluency in English and a local language (Edo or Yoruba);
Excellent leadership, communication and organisational skills;
Computer literacy and access to a stable Internet connection;
Strong knowledge of migration and trafficking issues;
Experience working with vulnerable groups, and a thorough understanding of confidentiality.
Job Description
The following are the primary responsibilities of the role.
Deliver: Project and Mission Implementation
Support the recruitment, training, supervising and developing of field teams in all project locations. This includes monitoring their performance and providing regular reports on their progress.
Lead the field team to deliver on all project targets and objectives, meeting and exceeding expectations where possible.
Liaise with local partners to deliver project activities. This will include:
Organising and participating in community events
Facilitating teacher trainings on the risks of irregular migration and legal alternatives
Creation and maintenance of a referral database and the facilitation of referrals to relevant services
Coordinate all field activities and events, ensuring that all logistical elements are in place.
Responsible for all management and administration elements of field expenses for the project, in line with internal project systems, financial and budgeting tools and processes.
Support Project Manager with project development and reporting.
Provide thematic inputs to the project team relating to migration, modern slavery and livelihoods, as advised.
Cooperate with other areas of Seefar, including to communicate substantive and administrative information that supports corporate management overall.
Liaise with the SSRA to ensure that project security processes are fit for purpose and followed.
Direct: Global Management
Represent and demonstrate the Enterprise's values.
Working with Seefar Foundation
Our mission is to work with vulnerable people to build a better future. We specialise in justice, migration and social inclusion. Our expertise is in strategic communications, counselling, consulting, monitoring and evaluation, and research. We work in East Asia, South Asia, the Middle East, East Africa, North Africa, the Sahel and Europe. For more information about us, please visit
Current and former personnel have noted the points below as positive features of Seefar's work environment and culture:
The Enterprise combines entrepreneurialism with a focus on social impact.
You work with highly diverse people and across a diversity of contexts.
There is a high level of trust that supports you to work autonomously.
The people in the Enterprise encourage innovation and experimentation.
Achieving results is prioritised over rigid structures and workflows.
You are never bored and always challenged.
Location: Benin City, Edo State

Job date: Fri, 26 May 2023 22:13:32 GMT

Apply for the job now!