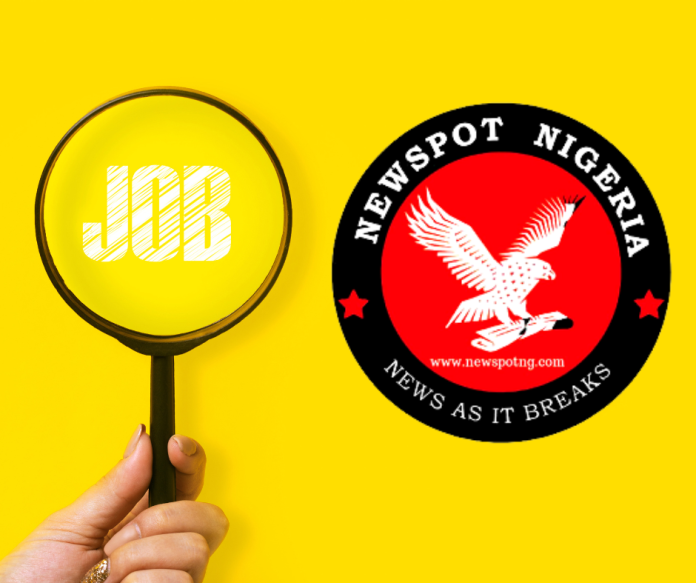 Job Vacancy: Job title: NoemDek Limited Ongoing Available Job Recruitment- Apply Now

Job description: NoemDek Limited is an EPC Company incorporated in Nigeria in 2012, to provide specialized services to the Oil & Gas, Power Generation, FMCGs, etc. Over the past five years, the firm and its international partners have supported clients on large infrastructure projects and after-sales services to ensure the assets are maintained effectively and a client's operations run smoothly. We are recruiting to fill the position below:
Job Title: Field Operator

Location: Ikoyi, Lagos

Employment Type: Full Time
Overview

Operate and maintain various equipment, including pumps, compressors, generators, and valves, ensuring optimal production and adherence to safety standards.
Collaborate with the production team to coordinate activities and prioritize tasks for efficient workflow.
Perform routine maintenance tasks such as lubricating equipment, changing filters, and cleaning to ensure equipment reliability and longevity.
Conduct routine checks and inspections on equipment to identify faults, leaks, or damages.
Monitor and control processes, recording data, and making necessary adjustments to optimize performance.
Report process deviations or operational issues to the control room and assist in troubleshooting as needed.
Strictly adhere to health, safety, and environmental standards, promptly reporting incidents or hazards.
Minimum Academic Requirements
Certification as a Ship's Marine Engineer with relevant experience in hydrocarbons, preferably including time spent on trading Gas Tankers.
Training in Emergency Command and Control is required, and supervisory experience is desirable.
Knowledge of Oil and Gas production is also considered beneficial.
MCA Engine Officer Certificate of Competency or an equivalent qualification.
Experience in oil/gas tanker cargo and ballast operations, along with expertise in controlling ESD (Emergency Shut Down) and Fire and Gas systems, and initiating Emergency Response procedures.
Advantageous to have experience in Floating, Production, Storage, and Offloading (FPSO) vessels.
Petrochemical experience is preferred, along with a demonstrated mechanical aptitude. The ability to compile Technical Reports with associated Drawings related to Plant/Systems Operations is essential.
Minimum Experience Requirements:
Personnel should have minimum of 5 year experience on large oil/gas production facilities offshore or Oil / Gas Tankers.
To Apply
Interested and qualified candidates should:
Anybody asking you to pay money to schedule your interview or offer you job may be a scam

Location: Nigeria

Job date: Mon, 20 Nov 2023 01:26:02 GMT

Apply for the job now!