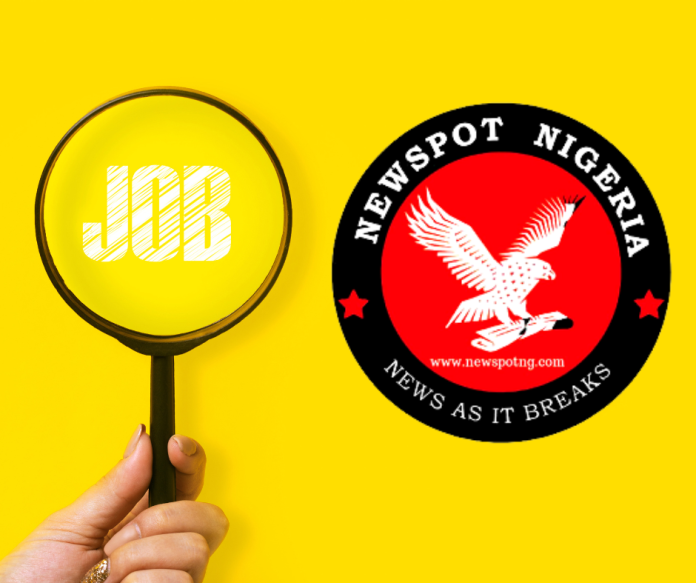 Job Vacancy: Job title: Maintenance Manager/Supervisor-Trading Company In Nigeria

Job description: Purpose of the role :

The role is to ensure the entire business operation is functioning smoothly through flawless supply and distribution of raw materials to internal and external customers.

Duties & Responsibility :
To apply the extensive knowledge in various packing methods and stock keeping units.
To apply the knowledge in FIFI.
To ensure and maintain live data in warehouse ERP.
To exercise periodic audit in all the warehouses and maintain clear track of inventory.
To do stock reconciliation of stock and maintain a record.
To ensure safety stock is maintained.
To maintain the record of aging of the stock and highlight the expiry date of the material to the Management.
To act proactively to avoid damages and handle the rectification of damaged packages.
To engage directly in counting of inward and delivery of materials and acknowledge the received quantity is in line with the GRN /PO.
To maintain record of GRN/GDN/MO/MI.
To maintain track of transit of, the incoming goods and delivered goods.
To ensure the warehouse facility is without leakages and damages.
To ensure the warehouse facility is free from pests and harmful insects.
To ensure the forklift at warehouse is in operating condition and advice for periodic check-up.
To prepare and present the Weekly/ Monthly/ Quarterly/ Half-yearly and annual stock reports.
To act proactively in stocking materials to adapt climatic conditions.
To work collaboratively will the sales team and provide list of aged inventories for clearing the stocks.
To introduce new stock keeping technology.
To utilize the manpower wisely.
To guide, mentor and develop the warehouse team and address their issues diplomatically.
To develop successor.
Required Skills:
Product and spare parts knowledge,
Application knowledge of spares,
Self-driven and enthusiastic person,
Social in personality,
Company Profile :

Our client, based in Lagos Nigeria is a global trading company with an active presence in Europe, Africa, Middle East and Asia, specialized in supplying Nigeria and West African clients with globally sourced products and services that are critical to laying the foundations for a modern economy. They deal in Steel ,Chemicals, Grains, Foodstuffs (salt, sugar, rice etc.) and Animal feed to its various clients on request, agricultural inputs from fertilizers to tractors and Agriculture -Contract farming. The company has an extensive partnership network to ensure accurate, on-time and cost effective delivery. A strong growth outlook for the area will result in substantial expansion in years to come.

Location: Lagos, Lagos State

Job date: Wed, 24 May 2023 22:21:14 GMT

Apply for the job now!