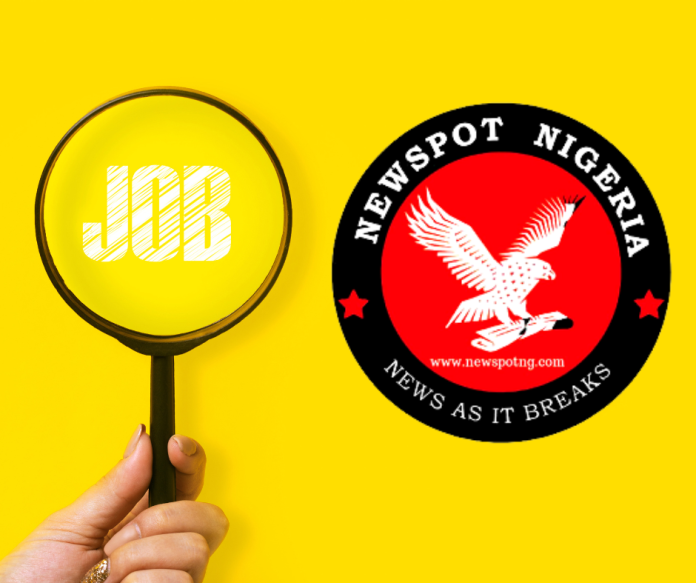 Job Vacancy: Job title: Engineering Manager Job at Future Concerns Nigeria Limited

Job description: Future Concerns Nigeria Limited (FCNL) is the operator of Future Concerns Safety Center and Specializes in Providing Optimum Support Services for the Oil and Gas Industry Particularly in the Safety Equipment area, creating an "Intelligent One-Stop-Shop Business Solution".
Future Concerns Safety Center is an intelligent one-stop shop and safety resource featuring authorised blue chip distribution hubs amidst services, maintenance and training centres alongside a prescription vision safety lab all to highest global safety standards. We stock millions of dollars worth of safety equipment locally for the region.
We are recruiting to fill the position below:
Job Position: Engineering Manager
Job Location: Lagos

Employment Type: Full Time
Job Description
We are seeking an experienced, detail-oriented engineering manager to join our growing team.
In this position, you will play a key role in the overall success of our organization by planning, managing, and monitoring engineering functions.
You will be responsible for overseeing various engineering projects, processes, budgets, and timelines and making any necessary adjustments in order to ensure successful completion.
Responsibilities

Serve as the engineering leader and technical expert
Answer questions and resolve issues brought forth by the engineering team members
Conduct various tests and quality assurance checks to verify the quality of completed projects
Monitor and determine various staffing and training needs
Hire, train, and supervise engineering staff members
Spearhead various research and development initiatives to identify opportunities for new projects and improved processes
Create detailed engineering plans, processes, and procedures for engineering staff to use and abide by
Propose and oversee budgets and timelines for engineering projects
Check and confirm the accuracy of the work performed and the methods used by engineering staff
Communicate and collaborate with other managers, suppliers, and contractors
Prepare and deliver various engineering-related presentations, both internally and externally.
Qualifications
Minimum of a Bachelor's Degree in Engineering
10+ years of engineering experience, ideally in a management role
Master's Degree in Engineering Management or Business Administration is an added advantage
Analytical and mathematical mind, capable of evaluating and solving various complex problems
Self-motivated attitude with the ability to multitask and thrive in a timeline-driven environment
Interpersonal communication skills with expertise in distilling complicated topics to a broader audience
Leadership skills necessary to manage and develop a team
Organizational competencies and project management skills to keep projects, processes, and the entire engineering team on track
Ability to work individually and as part of a team.
Method of Application

Interested and qualified candidates should send their CV and Cover Letter to:

Location: Ikeja, Lagos State

Job date: Sat, 16 Sep 2023 02:45:18 GMT

Apply for the job now!