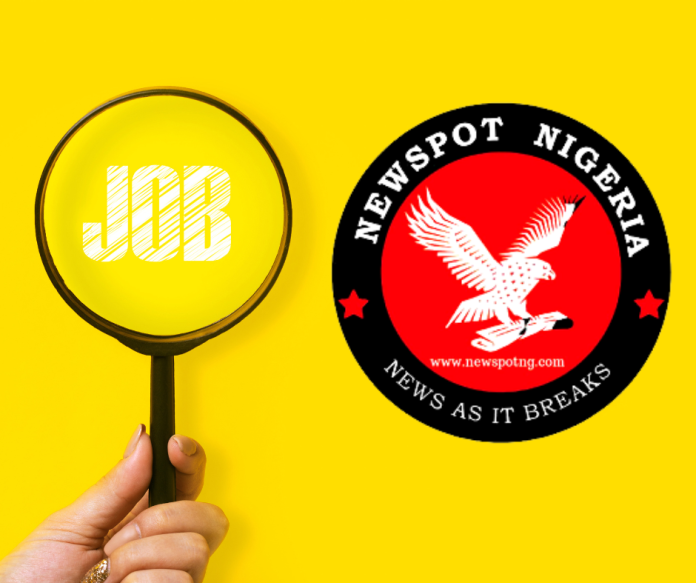 Job Vacancy: Job title: Business Development Manager Job at Greystone Consulting Limited

Job description: Greystone Consulting Limited – Our client is an Engineering Company that supports Telecommunication Companies in Nigeria through provision of site-build services.
They are recruiting to fill the position below:
Job Position: Business Development Manager
Job Location: Lagos

Employment Type: Full-time
Key Responsibilities

Present, promote and sell Company's services to existing and prospective customers. Seek out new sales prospects through cold calling and networking.
Conduct appropriate presentations on Company's products and services.
Help in improving Company's brand awareness.
Follow up on after-sales activities to ensure customer satisfaction.
Communicate new product development and prices to new and existing clients.
Build strong, long-lasting customer relationships by collaborating with customers and understanding their needs.
Identify products and service improvements by remaining up to date on industry trends, market activities, and competitors.
Liaise with other departments and ensure the availability of stock for sales.
Ensure prompt delivery of the Company's products and services as soon as orders are payments are made.
Negotiate and close sales deals by agreeing to the terms and conditions of the contract.
Collect market information and conduct competition analysis including product and price comparisons.
Assist with client retention and business development, conduct research, process quotations, and tenders, receive payments and organize delivery documentation of the finished product, and process orders through the company's internal system.
Analyze the market's potential, and track sales and status reports.
Prepare and submit reports on customer needs, complaints, and inquiries and determine potential solutions.
Prepare written reports of sales activities including sales orders, backlog, forecast, and lost accounts. Prepare and submit sales reports as requested.
Participate on behalf of the Company in exhibitions and trade shows
Requirements
Graduate Degree in relevant discipline.
Minimum of 3 years of experience in Corporate sales including the Telecom space.
Candidate residing on the Mainland is preferred.
Results-oriented, autonomous, and efficient.
Excellent networking skills.
Skills & Competencies:

Technical Knowledge
Possess exceptional verbal and written communication skills.
Experience within the Telecom Sector is most preferred.
Strong sales skills – include prospecting, lead generation, networking, negotiation, and closing deals.
Able to work in a fast-paced environment while managing multiple tasks at one time.
Building and maintaining strong relationships with clients and prospects is crucial for long-term success.
Possess the excellent ability to conduct market research to identify potential customers, understand their requirements, and evaluate competitors.
Location: Nigeria

Job date: Sat, 09 Sep 2023 04:46:10 GMT

Apply for the job now!