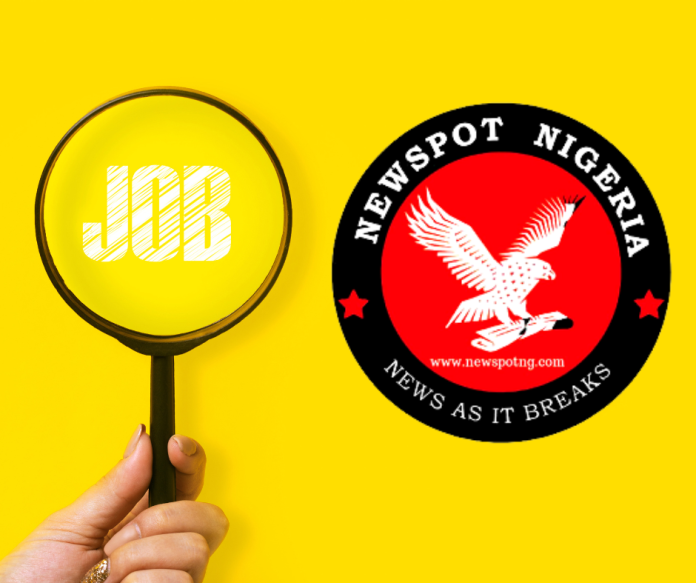 Job Vacancy: Job title: Asst Manager Costing, Audit & Accounts – Lagos, Nigeria

Job description: You will be required to handle the costing of commodities procured and sold by the company. Additional responsibilities include:
Internal audit
Inventory Audit
Tax and other Compliances
Dealing with external auditors.
Collect cost information and maintain an expenses database
Construct data accumulation systems
Determine fixed costs (e.g. salaries, rent and insurance)
Plan and record variable costs (e.g. purchases of raw material and operations costs)
Review standard and actual costs for inaccuracies
Desired Candidate Profile;-

ICWA OR CA Inter with relevant experience.
Perks & Benefits:-
Salary: $1500-$1800 per month Plus 500 Local allowance 2500, with a local allowance of 200K NGN, only shared -bachelor accommodation provided by the organization.

Air Ticket once in 2 years
Company Profile

Our client, based in Lagos Nigeria is a global trading company with an active presence in Europe, Africa, the Middle East, and Asia, specialized in supplying Nigeria and West African clients with globally sourced products and services that are critical to laying the foundations for a modern economy. They deal in Steel , Chemicals, Grains, Foodstuffs (salt, sugar, rice etc.) and Animal feed to their various clients on request, agricultural inputs from fertilizers to tractors and Agriculture -Contract farming. The company has an extensive partnership network to ensure accurate, on-time, and cost effective delivery. A strong growth outlook for the area will result in a substantial expansion in years to come

Location: Nigeria – South Africa

Job date: Thu, 25 May 2023 22:01:33 GMT

Apply for the job now!