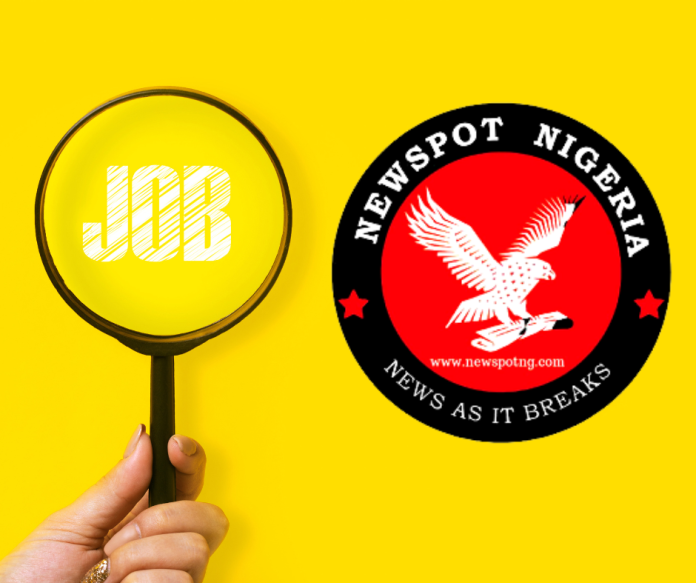 Job Vacancy: Job title: Assistant Factory Operations Supervisor Job at Webber Engineering

Job description: Webber Engineering specializes in the Manufacturing of Basketball Hoops and associated equipment. We also produce lasercut sheetmetal for architectural metal works.
We are recruiting to fill the position below:
Job Position: Assistant Factory Operations Supervisor
Job Location: Ogun

Employment Type: Full time
Job Summary

As an Assistant Factory Operations Supervisor at Webber Engineering Nigeria Limited, your role is integral to ensuring the safe, efficient, and high-quality production within our organization.
You will provide leadership to production teams, maintain essential records, drive process enhancements, and promote a positive work environment while working under the guidance of the Factory Operations Supervisor.
Key Responsibilities

Production Support:
Support the Factory Operations Supervisor in leading and mentoring production teams, emphasizing safety, quality, and adherence to schedules.
Assist in overseeing operations for maximum efficiency, minimizing downtime, and ensuring on-time deliveries.
Participate in the training and onboarding of new team members, equipping them with process knowledge and safety protocols.
Collaborative Efforts:
Collaborate with different departments to optimize production efficiency and address operational challenges.
Contribute to the implementation of lean manufacturing principles and the identification of opportunities for process improvements.
Data Management and Reporting:
Assist in maintaining precise production records and contribute to reporting key metrics to upper management.
Participate in preparing and delivering regular reports on production performance, challenges, and achievements.
Provide support in inventory management and control.
Safety and Team Support:
Support the enforcement of safety regulations, addressing safety concerns and promoting a culture of safety consciousness.
Assist in managing team performance and addressing disciplinary matters in accordance with company policies.
Positive Work Environment:
Contribute to fostering teamwork, open communication, and employee engagement to create a positive workplace.
Collaborate with the Factory Operations Supervisor to provide regular reports and updates to higher-level management.
Educational Qualifications
A Bachelor's Degree in a relevant field, such as Mechanical Engineering.
Equivalent work experience in a heavy production factory.
Additional certifications in production management, lean manufacturing, or a related field are advantageous.
Required Skills:

Core Skills:
Proficiency in providing support in leadership and team management.
Problem-solving and decision-making abilities.
Effective communication and interpersonal skills.
Understanding of safety and quality standards.
Attention to detail and organizational capabilities.
Functional Skills:
Knowledge and experience with lean manufacturing and process improvement methodologies.
Understanding of inventory management and control.
Familiarity with production data management and reporting.
Basic knowledge of training and onboarding procedures.
Method of Application

Interested and qualified candidates should forward their Resume in PDF format, highlighting your relevant experience to:

Location: Ogun

Job date: Mon, 20 Nov 2023 07:57:29 GMT

Apply for the job now!