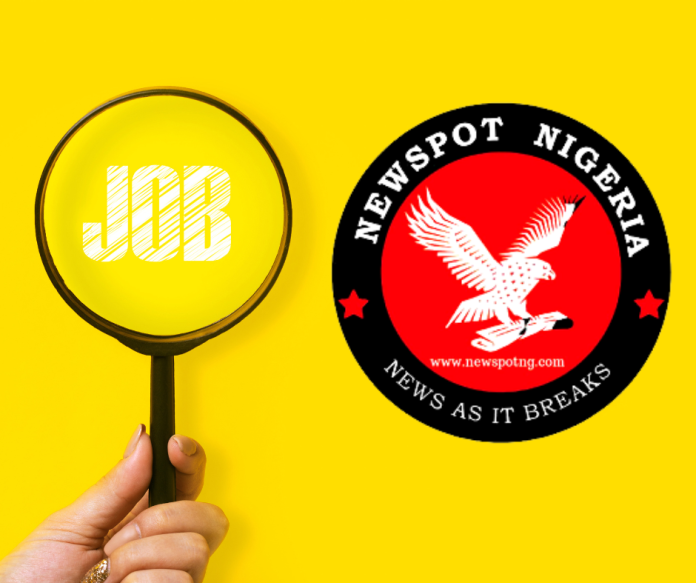 Job Vacancy: Job title: Aero Mechanical TFA Remote, Nigeria

Job description: Description
Job Summary:
The Heavy-Duty Gas Turbine TFA II, having completed level II competencies, will contribute to the management of site activities including planning, organizing, integrating and monitoring of resources such as labor, tools and technical assistants as required to complete the work scope according to contractual requirements. Will work within defined parameters to make decisions, apply concepts to issues of great complexity, and resolve issues through immediate action or short-term planning at customer power generating facilities. Will be responsible for the installation and maintenance of Gas Turbines.
Essential Duties & Responsibilities:
Manage, perform, coordinate the management of HD Gas Turbine site activities
Perform on-site installation of systems and equipment and ongoing preventive maintenance, repair and calibration after installation
Respond to requests for emergency repairs and services to troublesome equipment
Provide technical instruction and assistance to customer representatives regarding installation, operation, calibration, repair and maintenance at customer's sites
Perform administrative functions such as: writing technical reports, ordering materials, securing quotations, preparing job status reports, reports to customers, time sheet and expense sheets on a complete timely, and thorough basis
Signs off on all changes implemented.
Drive customer satisfaction through commitment to quality.
Maintain strong safety mindset to assure the executed work reflects the technical requirements within GE safety standards
Knowledge to troubleshoot and provide routine maintenance checkout for wide range of equipment vintage
Coach, mentor and train other team members as required, to impart and perpetuate field engineering and/or product knowledge.
Prepare timely and accurate technical reports for customer records and a reference for future outages
Ensure all parts needed for the job are shipped to the site
Perform walk-downs during installation to ensure that the customer's contractors are working properly.
Perform aftermarket upgrades that need to be performed at the site level.
Ability and willingness to work holidays, weekends and overtime as required by field assignments
Extensive travel to and from projects and various field assignments will be required
May be assigned other duties to help proactively drive our FieldCore vision and align with our organization's core values.
Required Qualifications & Experience:
Technical/University degree or qualifying experience OR a High School Diploma / GED with a minimum of 4 years of experience in a Field Services role
5+ years of experience in a field services or power generation equipment maintenance position
Solid understanding of Gas Turbine Operation & Controlling Parameters.
Strong technical competence in reading and interpreting electrical/mechanical flow and instrument diagrams dial and laser alignment and thermal growth equipment
Extensive travel to and from projects and various field assignments will be required
English proficiency required
Desired Characteristics:
Qualified level. Has the knowledge and skill to actively support field service activities and be aware of where to seek answers to questions as they arise. Has experienced successful installations.
Experience and training on Alstom, Siemens or other OEM equipment
Extensive Field Engineering Services experience
Pipe fitting and tubing experience.
Previous experience working on GE LM equipment.
Strong organizational and project management skills
Strong oral and written interpersonal, communication, and leadership skills
Strong business acumen and ability to sell GE products to the customer
About FieldCore:
FieldCore,part of GE Vernova, is an independent, industrial field services organization focused on World-Class Execution across the power generation and oil & gas industries. We have brought together more than 12,000 of the foremost experts in field services to focus on one thing; delivering excellent outcomes for our customers. As a global organization, we celebrate the uniqueness of our diverse employees and strive to create an inclusive culture. Our people are driven by our core values of safety, integrity and quality, and focused by our guiding principles. For more information visit our website .
FieldCore is an equal employment opportunity employer and all qualified applicants will receive consideration for employment without regard to race, color, religion, sex, national origin, age, protected veteran status, status as a qualified individual with a disability, marital status, pregnancy, sexual orientation, ancestry, genetic information, gender identity, or any other characteristic protected by law

Location: Nigeria

Job date: Fri, 26 May 2023 05:54:44 GMT

Apply for the job now!
[ad_2]