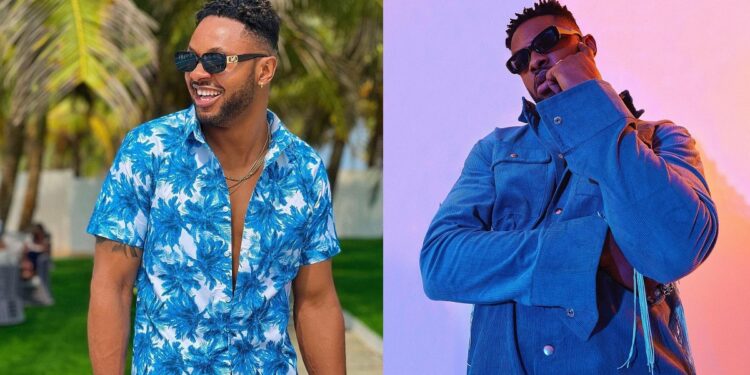 Big Brother Naija star, Cross Okonkwo, has chastised Nigerians for their tendency to disrespect his female colleagues.
Recall that on Monday, January 23, OAP Nedu in his podcast show said most ladies participate in the reality TV show just to get customers for their body, causing netizens to hurl insults at them.
Cross took to his Twitter account to urge people to stop bringing his female colleagues down as they have feelings and will be affected by such negative statements.
He tweeted;
"Pls leave our big brother girls alone they are human beings also. Just like other humans. It's not easy to go in the house and let the world see u and be judging every move you make. And you come out of the house into the real word and yet they are still judging you. Stop it
Big brother girls are amazing, beautiful talented, business driven and so on. And if anyone sleeps with any man to get ahead, so ? Why are we not calling the men out too ? Or na Only women dey fu$k woman ? Pls let's give them their flowers and stop bringing them down.
Stop bringing them down. It's not good. They have feelings too. it's only one life we all have. Make the best of it and enjoy it. 50 years from now most of u may not even be alive . So pls let LOVE lead . Always remember for GOD is LOVE and LOVE is GOD
If u think it's easy to do? pls go into the big brother house and come out I would love to see something"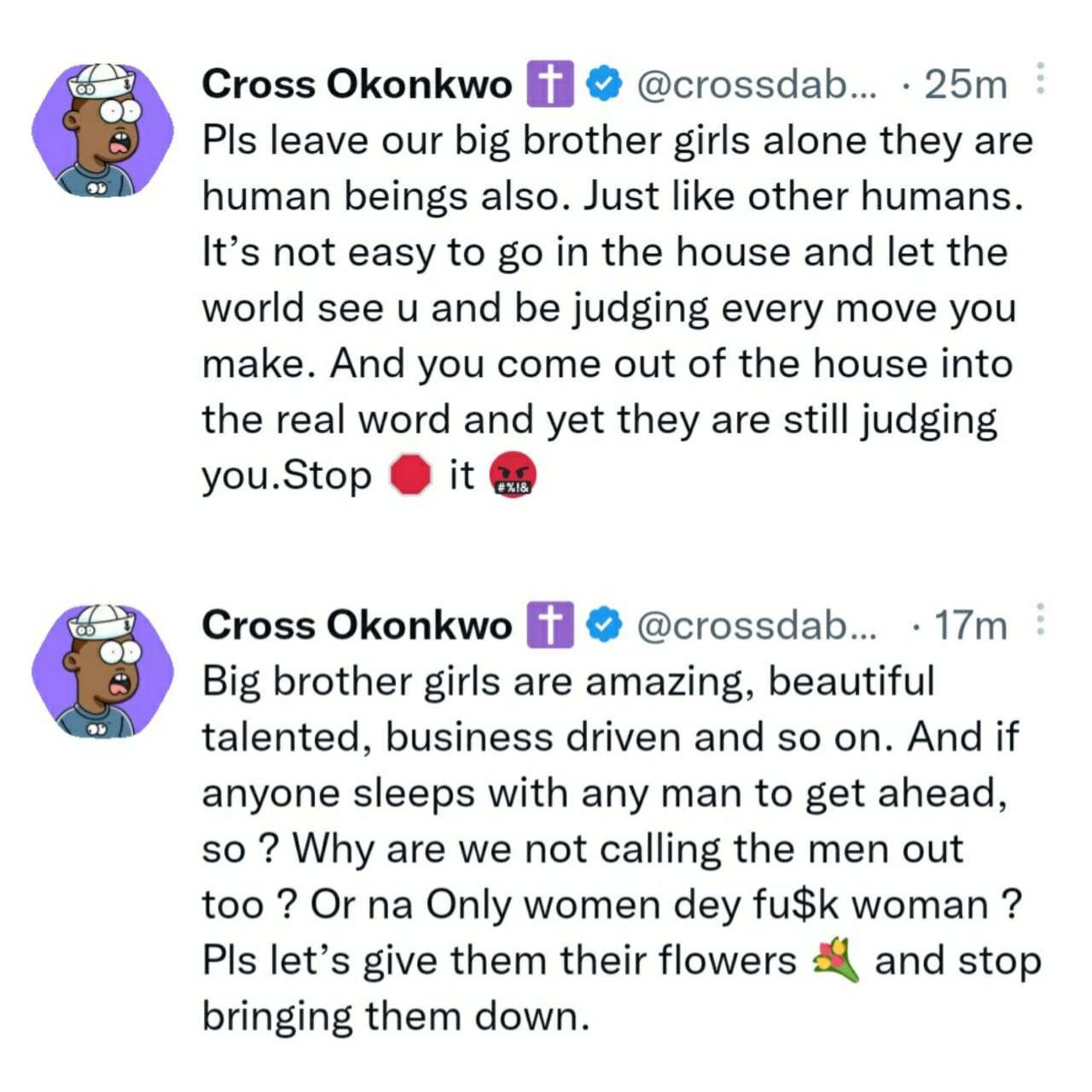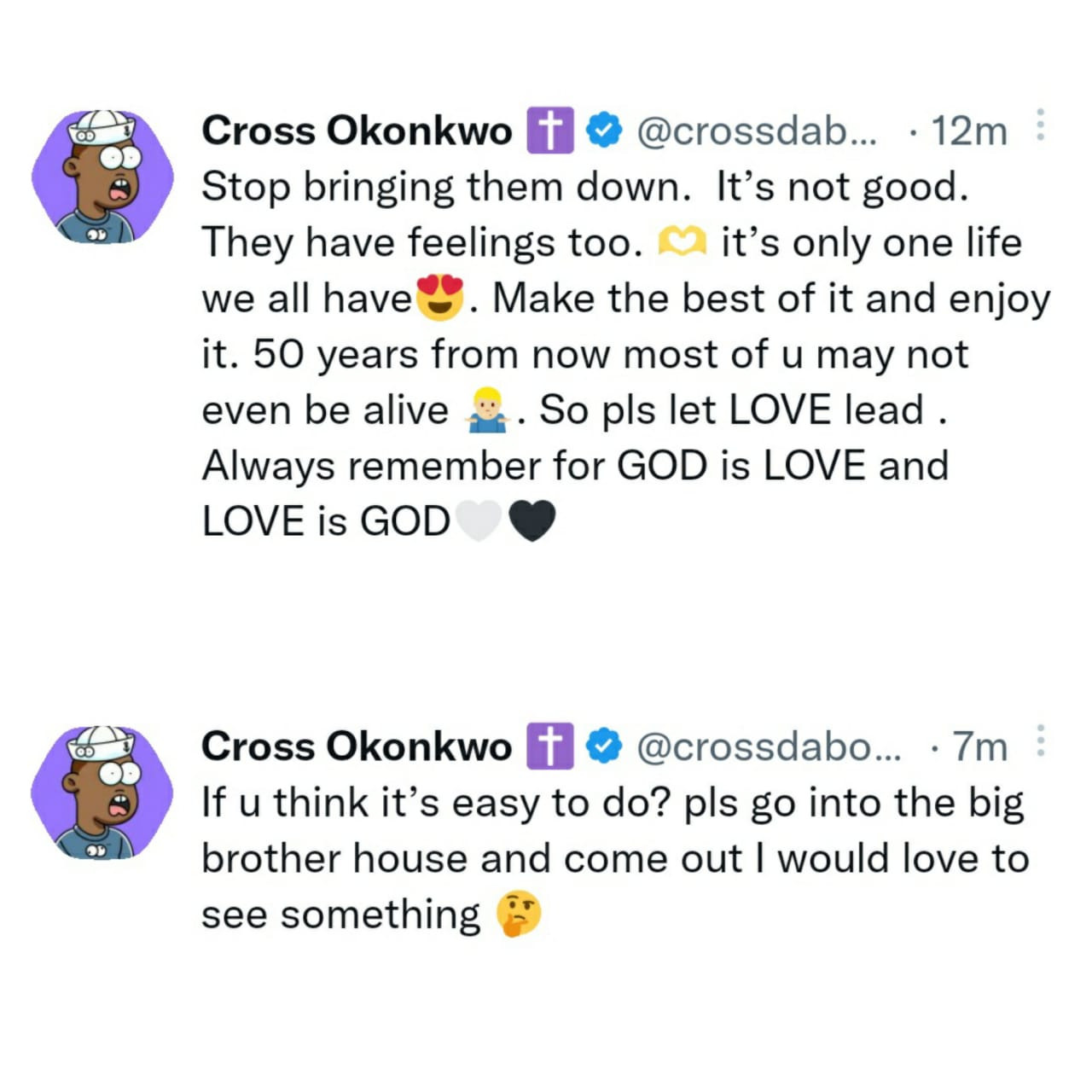 Share your story or advertise with us: Whatsapp: +2347068606071 Email: info@newspotng.com
--Recommended Articles--