Reality TV star and brand influencer, Ijeoma Otabor, popularly known as Phyna, has expressed her frustration at trolls constantly sending her death threats.
The former Big Brother Naija housemate, took to her Instagram page to share the message she got from an anti-fan who wished she lost everything she had and died.
The troll wrote;
"I just wish you slum and die
You are doing more than yourself
Madam Manage me begger of love
1 just wish everything you have now go down the drain I just hate hearing or seeing anything about you
Useless weena
Restless weena"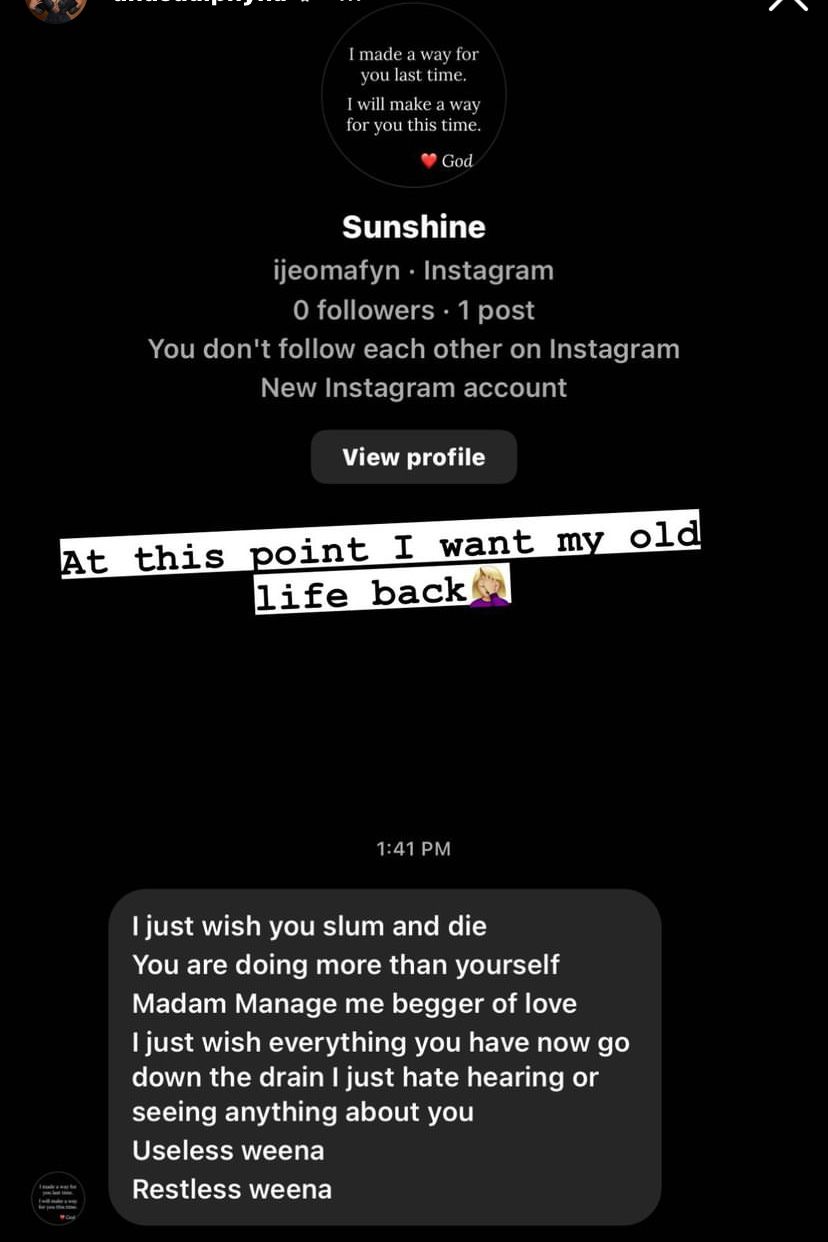 Reacting to the bad wishes, Phyna expressed her desire to have her old life before the show back.
According to her, all the people who hated her had won because she was taking a break from doing too much.
In her words;
"At this point everybody who don't like me wins, and l'm sorry you don't like me, I hereby say I will no longer do too much and I will take a break to alllow you and those you like shine, just stop the death threats already, but the using fake account?
God of mercy
I thought BBN was just a game
I'm sorry if I have offended anyone while in the house and out
Please enough of the death threats behind fake accounts
I don dy beg o"