Ifeanyi Ogbodo Kalu, the husband of popular actress Ekene Umenwa, has reacted to the backlash his wife received for kneeling and hugging gospel singer, Moses Bliss, at their wedding.
The couple tied the knot over the weekend and were treated to a surprise performance by the gospel minister, famous for his hit song 'Too Faithful'.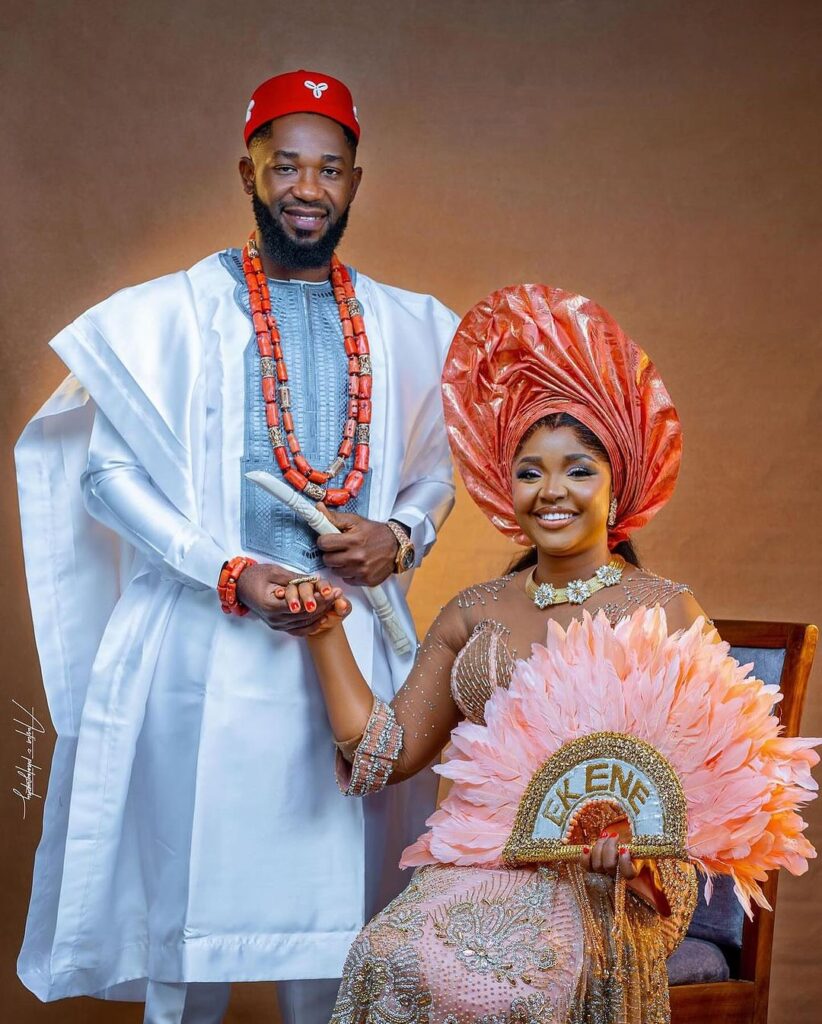 Ekene, taken aback by the unexpected performance, immediately knelt to express her gratitude to Moses Bliss for coming to their wedding.
A brief video clip of this moment was shared online, igniting a wave of criticism from netizens who questioned Ekene's actions.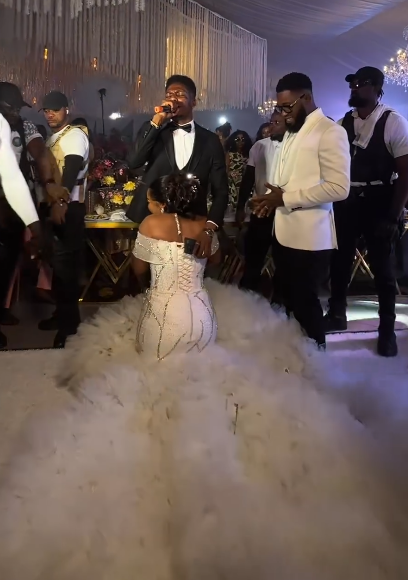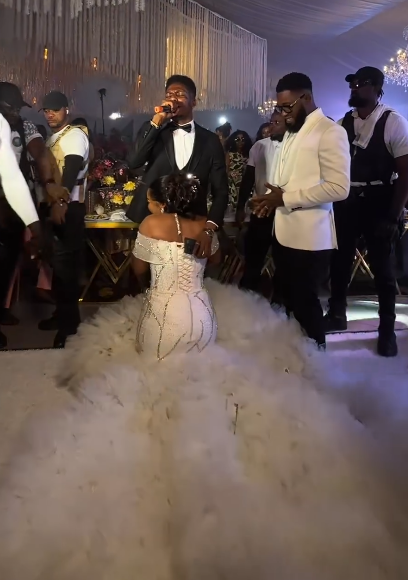 Some suggested that she has a crush on the singer, while others criticized her for disregarding her husband while basking in the euphoria of the performance.
Amid the controversy and online debate, her husband has come forward to defend his wife.
He took to his Instagram page to share a longer video that showed his wife also kneeling down to show appreciation to her friend and the MC of the event, Deacon Famous, for inviting the gospel singer.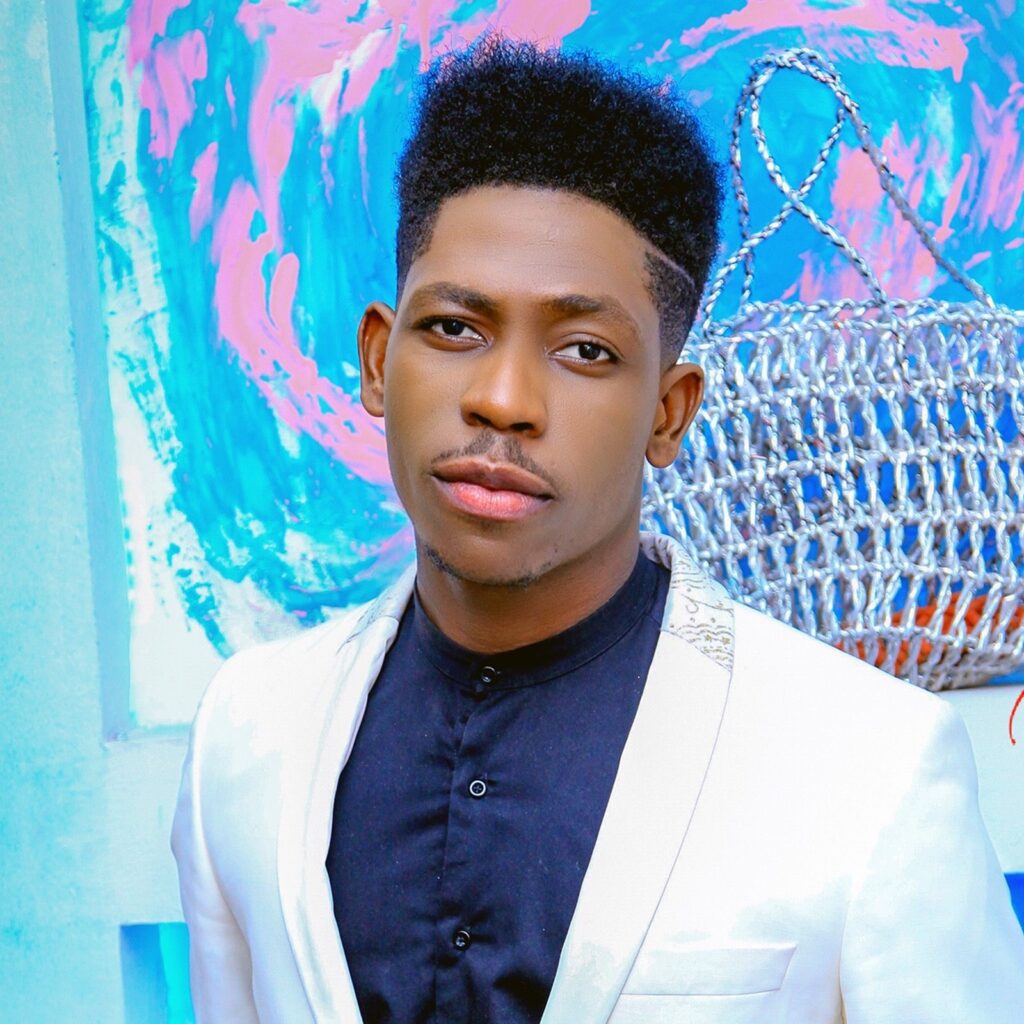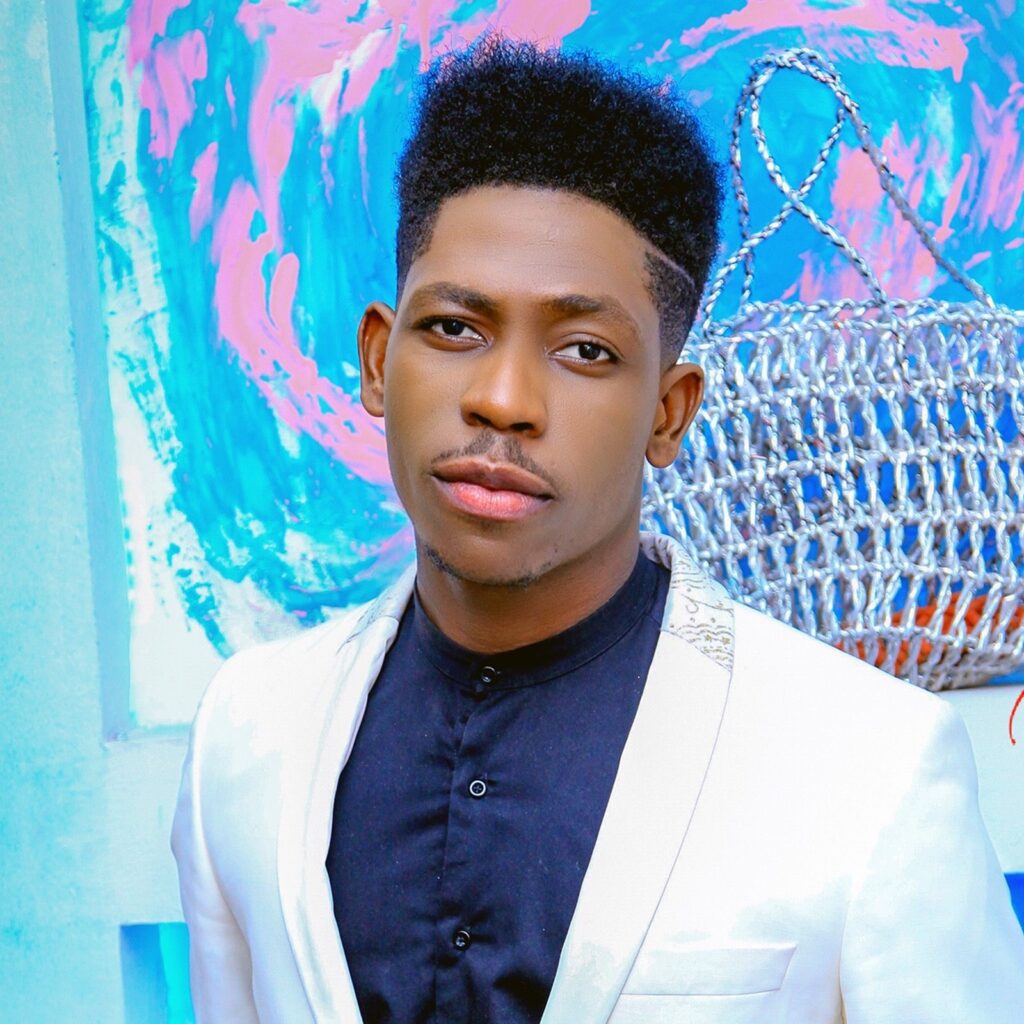 In the video caption, he urged the critics to shut their mouths and stop dragging his wife.
"When God is involved everything becomes rosy.. @ekene_umenwa God bless you @deacon_famous , @mosesbliss thank you for surprising my wife. God bless you. Please all of you should close your mouth @instablog9ja," he wrote.
In response, Ekene wrote, "My king 👑 the crown over my head ❤️ God is involved may only the name of Jesus be praised amen 🙏 thank you my bestie @deacon_famous thank you my bro @mosesbliss I will forever be grateful you made my wedding more colorful ❤️"
See below,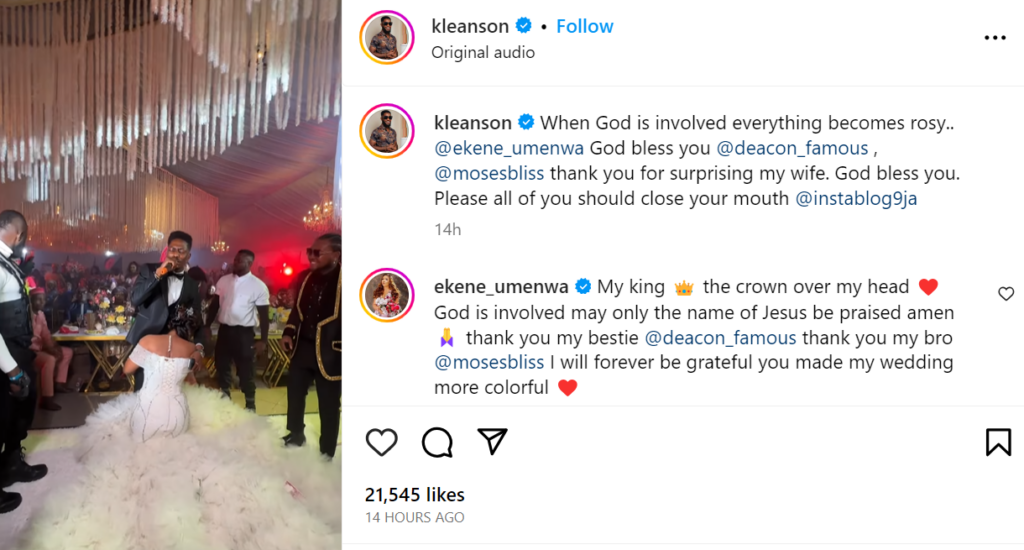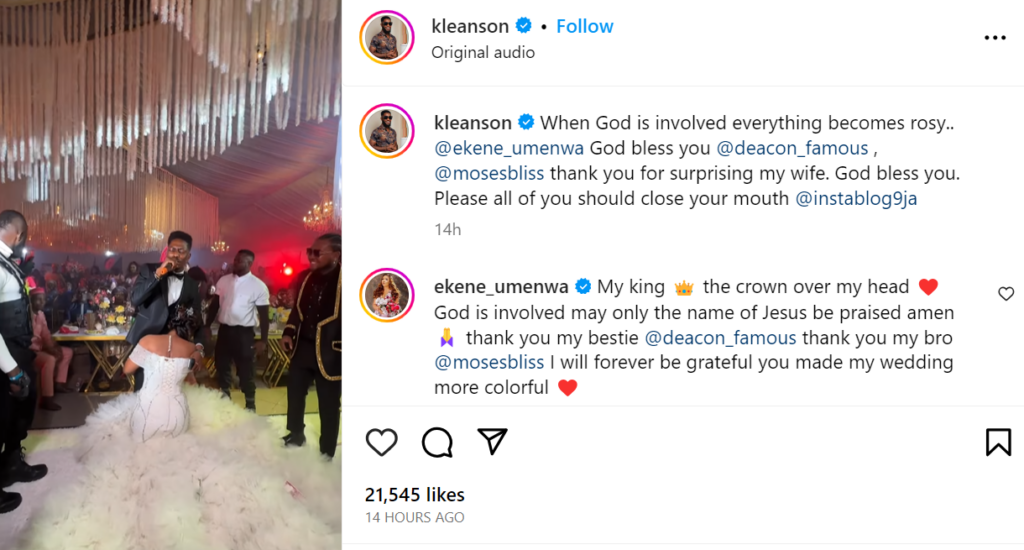 Watch the video below,