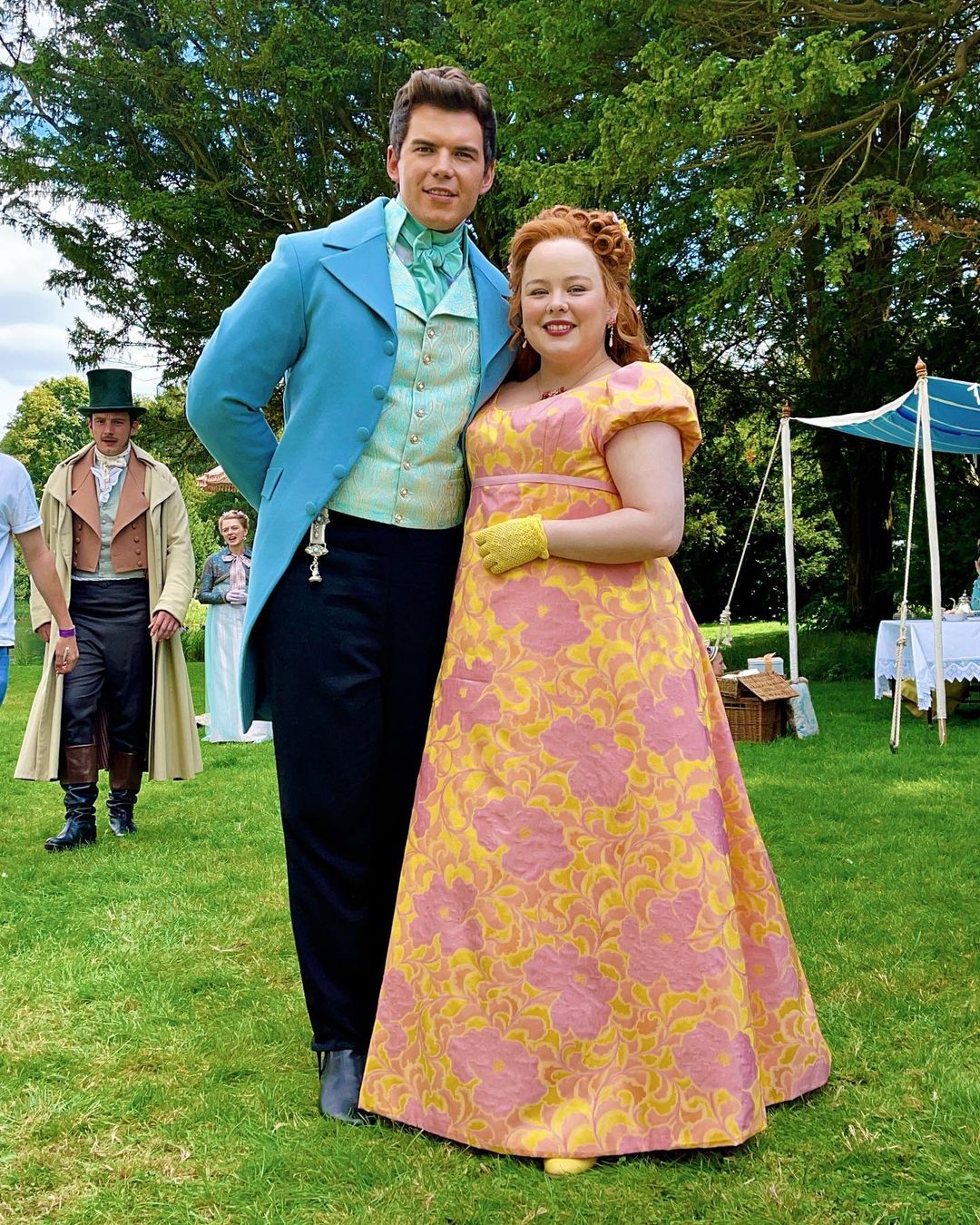 We finally know who will lead "Bridgerton" season 3: Penelope Featherington (played by Nicola Coughlan) and Colin Bridgerton (played by Luke Newton).
Netflix revealed the news on Instagram via a society paper written by Lady Whistledown. "Dearest Readers, it is only fair that in this author's third year chronicling the marriage mart, Mayfair's social season should find its focus on a third son…as well as a third daughter. This author can confirm that the upcoming season shall follow none other than the budding relationship between Mr. Colin Bridgerton and one Miss Penelope Featherington. With Penelope'' days as a wallflower wearing thin, will she finally take bloom? Time will tell, and as always, so will this author."
Those who have read the "Bridgerton" book series may be surprised by this. While the first and second seasons followed the sequence of the Julia Quinn books, Penelope and Colin's love story takes place in the fourth book, "Romancing Mister Bridgerton", Variety confirms.
The first two seasons followed the first two novels; Season 1 focused on Daphne Bridgerton's (Phoebe Dynevor) love story with Simon (Regé-Page Jean), while the second dove into Anthony Bridgerton's (Jonathon Bailey) romance with Kate (Simone Ashley).

While the third book zones in on Benedict Bridgerton's love life, that season will likely be pushed to a later date with the fourth book's subject, Penelope, moved up.
Penelope's unrequited love for Colin is the centre of "Romancing Mister Bridgerton." He begins to see his friend in a new way after returning from a trip abroad especially after they share a kiss.
Share your story or advertise with us: Whatsapp: +2347068606071 Email: info@newspotng.com
--Recommended Articles--