A video of veteran actor Mr Ibu's wife, Stellamaris Okafor, being confronted by his son and his adopted daughter, Chioma Jasmine, has surfaced online.
Stellamaris recently opened up about her marital woes with the comic actor in a video she shared online.
She accused her husband of having an affair with Jasmine, who's claiming to be the actor's daughter, and lamented that she's been catering for their children all by herself.
According to Stella, she has been suffering in her marriage because her husband has abandoned her and their children since last year to pursue a relationship with Jasmine.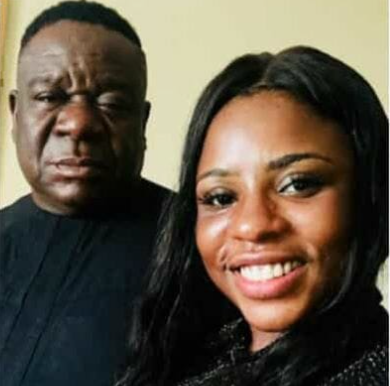 She accused Jasmine of being an impostor who changed her real name, Chioma Florence Okekeagukwu, to Jasmine Okafor in her desperation for fame.
Stellamaris maintained that Jasmine is from Imo State and has no relation to Mr. Ibu, who is from Enugu State.
She further revealed that Mr. Ibu suffers from dementia (memory loss), and Jasmine took advantage of her husband's illness to achieve recognition.
However, reacting to Stellamaris' damning claim, Mr. Ibu, in an Instagram Live session with media personality Daddy Freeze, described it as false. Read here.
Amid the family's ongoing social media squabble, Mr. Ibu's supposed daughter and his second son were captured in a video that has now surfaced online, confronting Stella Okafor in her home.
Watch the video below,