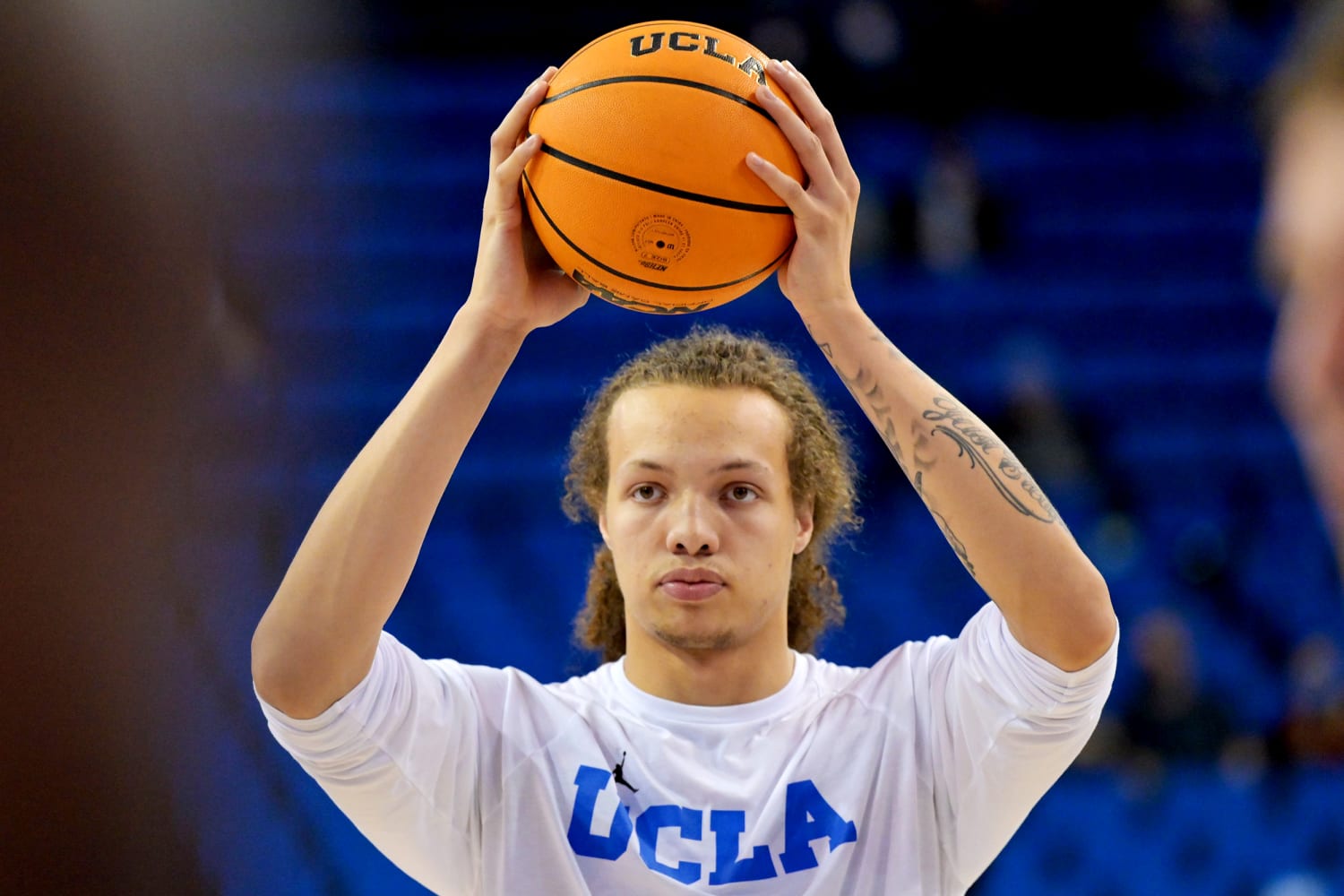 A UCLA basketball player was arrested after allegedly spitting at a fan following Thursday night's game against the University of Arizona. 
The alleged incident unfolded as the UCLA Bruins were heading back to the locker room after a 76-66 loss to the Arizona Wildcats.
In a statement posted Friday on the University of Arizona Police Department's Twitter account, the agency said one of its officers saw Mac Etienne, a redshirt freshman forward for UCLA, turn toward the stands and spit at fans.
"The incident was captured on video by spectators as well as the media," university police spokesperson Officer Jesus Aguilar said in the statement.
Etienne did not play in the game as he is out for the rest of the season with a knee injury. He was not in uniform and was wearing a white T-shirt, according to footage captured by ESPN.
Police spoke with a victim, who wanted to pursue criminal charges, Aguilar said.
Etienne was arrested on a misdemeanor charge of assault with intent to injure, insult or provoke and released. It was not immediately clear if he had an attorney.
UCLA Athletics spokesperson Scott Markley said officials "are aware of the incident involving a student-athlete at tonight's men's basketball game, and the matter is under review."
"UCLA Athletics is committed to and expects the highest level of sportsmanship," he said.
Asked if the university planned to issue a statement on Etienne's behalf, UCLA referred NBC News to its previous statement.
Share your story or advertise with us: Whatsapp: +2347068606071, 2348053062268, Email: info@newspotng.com
--Recommended Articles--