Nigerian singer, Portable, has taken to social media to leak purported chats between his second wife and her lover after he caught her cheating.
The Zazu Zeh star had previously given a hint that there was trouble in paradise with a cryptic post he shared on his Instagram page.
In the post, he urged his male fans and followers to fear women while taking a swipe at a woman who, he claims, was professing love to another man while in her partner's house and planning their marriage.
"Man put you for house you still dey promise another man. Wahala Wahala Wahala you never ready O sare Lol Marry… You dey double date and you still dey play wedding. Oun Pa pepe iro. I respect women fear who no dey fear women. A single mother can not raise up a responsible child Alakada Fake Life. Fear who no dey fear Woman 👌". He wrote.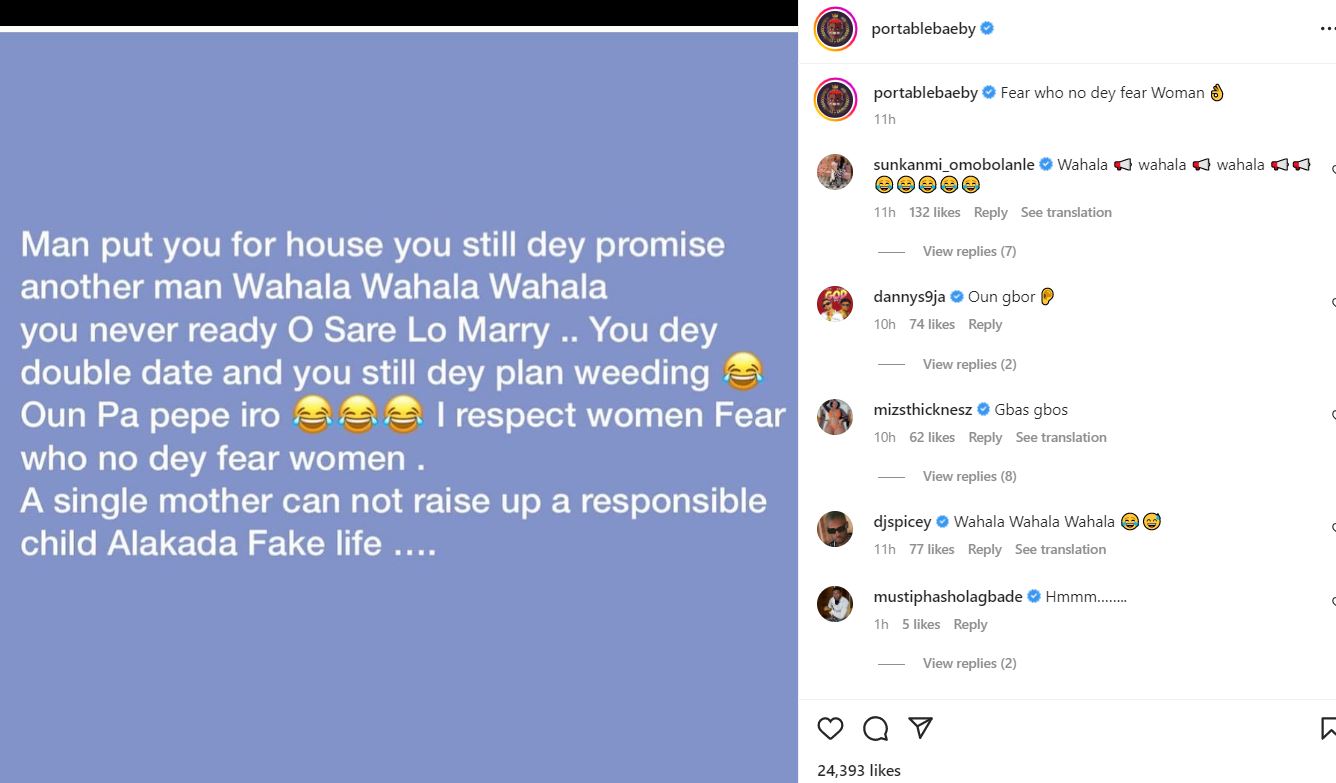 In a recent development, Portable, who recently welcomed a child with his second wife, took to the Instagram page of their newborn to leak the chat between his wife and her lover.
He also reposted the same cryptic note on their son's page with a caption that reads, "ungrateful."
In the chat, the lady confirmed to her lover that she was pregnant and would not be aborting it while stating that it belonged to "Okiki Portable."
Read the chats below,