The famous Okobaba plank market in Ebute Metta, Lagos on Friday afternoon went up in flames. The raging fire was said to have caused so much damage which estimate is running into millions of naira.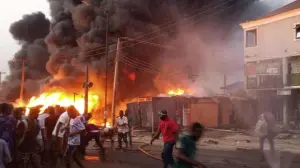 It was gathered that some parts of the market was ablaze while traders were carrying out their usual transactions.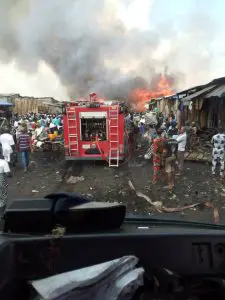 At the moment, firefighters and some of the traders are currently battling to put out the raging inferno but the cause of the inferno has not be ascertained as of reporting time.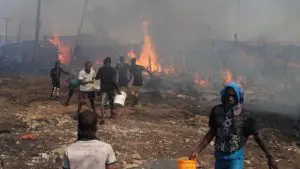 The fire outbreak affected properties worth millions of Naira but no life was lost in the inferno.
Recall the same plank market was razed down by fire in November 2019 and June last year.