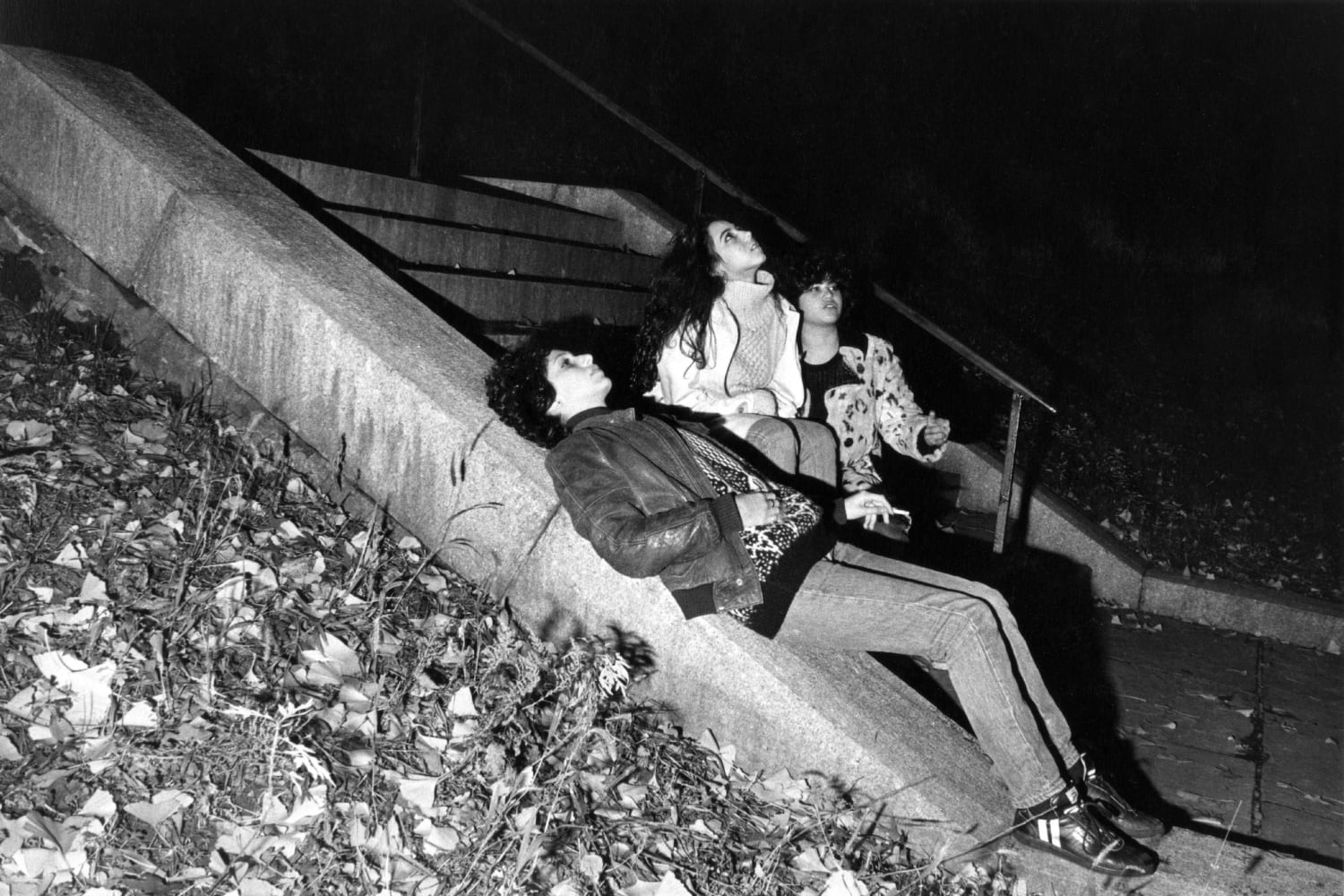 Friendship is, in part, an act of world-building, and in 1985, the girls Marshall photographed created their world together in person. That world, and Marshall's project, changed irrevocably when Brover was killed while on vacation in Cape Cod, Massachusetts, 10 months later, in 1986.
"I really felt this connection to her so deeply that I felt like it was my responsibility to finish this work," Marshall said.
The first 80 pages of Marshall's book are replete with photographs from those first 10 months before Brover's untimely death. There is both an intimacy and an immediacy to those photographs in how they draw the viewer into the world of this group of friends.
"It's not often people get to look through a book of their adolescence," said Jen Goren, who is among the women featured in the book both as a teen and later as an adult.
"Between Girls," especially in its first 80 pages, offers a much fuller view of the adolescence of self-described "latchkey kids."
Another significant feature of the early images is the lack of a year in the captions, which are primarily just names and occasionally a location. It lends the photographs a boundless and a timeless feel, which seems to reflect the teenage experience. Life is lived in the moment and can feel like it will last forever.
The photographs after Brover's death include years in the captions, and the book's pace quickens. Life picks up speed, and in the ensuing years, Marshall photographed weddings, baby showers, family excursions and the ways in which the lives of these friends intersected in adulthood. As the book progresses, it takes on new forms.
Share your story or advertise with us: Whatsapp: +2347068686071, +2348053062268, Email:
[email protected]