Uchechukwu Izuegbunem, a 32-year-old Abuja resident, was alive and well when he visited Samuel, his elder brother, in Lagos on January 25, 2023. One week later, his body lies lifeless in a mortuary.
He was last seen in the custody of policemen attached to the Jakande Police Division.
On Wednesday, February 1, at about 8:20 pm, Uchechukwu left Samuel's house in the Ajah area of Lagos State to an unknown destination. This, Samuel told FIJ, was the last time he saw his brother alive.
Speaking with FIJ on Friday, Samuel said he was surprised to learn his brother had not returned hours after he left.
"At about 1 am on Thursday morning, I went to his room and couldn't find him there. I asked my mom and dad if he told them where he was going to. They said no," Samuel told FIJ. "So I checked my CCTV to see how he was dressed; if he was dressed as though he wanted to hangout. He dressed in a simple T-shirt, jeans and slippers.
"I called his number; it was switched off. Then I went to the estate gate to ask the estate security if they saw him. They said they did, and that police arrested him. They told me the policemen told them they were taking my brother to the Ajah police division.
"They said the police told them Uchechukwu had come out to buy marijuana from a dealer, and they had intercepted the transaction and used the dealer's number to call and lure him out.
"With a friend of mine, I went immediately to the Ajah police division. They told me there was no case like that there. I went to the station in Ogombo; they said the same thing. I went to Langbasa, and none of them had him."
Samuel said he returned to his estate and asked the security officials if they were sure of the police station mentioned by the policemen. They maintained it was Ajah police station.
"I then went to Jakande police station. There, I met a policeman who demanded money from us to check if my brother was in their custody. This was about 4 am. My friend gave them N1,000. That was all the cash we had on us at the time.
"The policeman confirmed to us my brother was there and even told us he had beards. He said we should return by 7 am. We left and returned to the station by 7 am and waited to see the DPO."
Samuel said the DPO confirmed they arrested Uchechukwu but said he was not put in a cell as he was gasping for air and demanding water before he died.
"The DPO said they arrested him but when they got to the station he was gasping for air and demanding for water, then he slumped," Samuel told FIJ. "He said they took him to two hospitals and he was confirmed dead. He also said he was deposited in Yaba mortuary."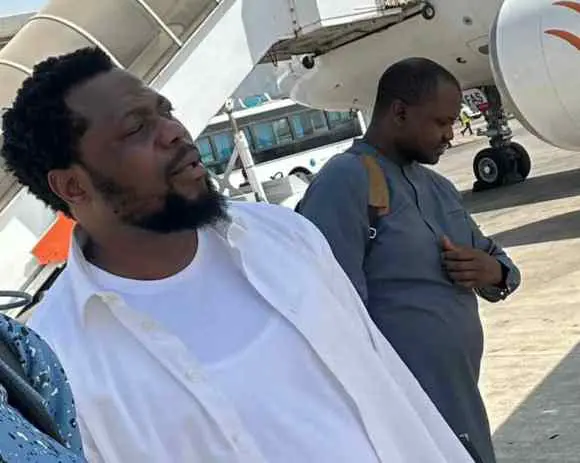 According to Samuel, the police planted cheap local drugs on his brother and claimed he placed an order for large volume of drugs to be delivered to him.
He said his brother may have been taking hard substances, but would never purchase the volume the police were accusing him of purchasing. He also said he was awaiting results of an autopsy to determine Uchechukwu's cause of death.
When FIJ called Benjamin Hundeyin, spokesman for the Lagos State Police Command, he said he was familiar with the matter and the police was awaiting the autopsy report.
"The autopsy will answer all of that," Hundeyin told FIJ. "I don't know when it will be conducted, but I know it will happen."
On the conflicting narratives between the policeman Samuel earlier met and the DPO, Hundeyin said he would back the statement of the DPO as he was a more senior police officer with more to lose.
He said, "Whoever said he [Uchechukwu] was in the cell does not have authority and should not be taken seriously. I would rather listen to what the DPO says, and I would go with the DPO's testimony. He is a senior police officer; he is in charge of the station. Any police officer could decide to be mischievous.
"Any day, any time, I will go with what the DPO said. He has more at stake. He has no reason to put his job at risk, so he would be more careful not to lie."
Share your story or advertise with us: Whatsapp: +2347068606071 Email: info@newspotng.com
--Recommended Articles--