Popular music executive, Ubi Franklin has made a bold claim about female celebrities in Nigeria, stating that many of them are unknowingly dating the same men.
The Made Men Music Group boss made this assertion in a post he shared on his Snapchat.
According to him, these women believe they are living a private life by not posting their partners online, but unknown to them, they are dating the same man.
"What's crazy about our female celebrities is they date the same men unknowingly. I flew with one one day from London to Nigeria, and she was with someone's husband. Not judging anyone, but y'all got to do your due diligence and know who you are dating.

"I know women pushing heavy stuff, and you never see them posting on social media trying to prove nothing. Let's take it easy. Stay guarded," he wrote.
See his post below,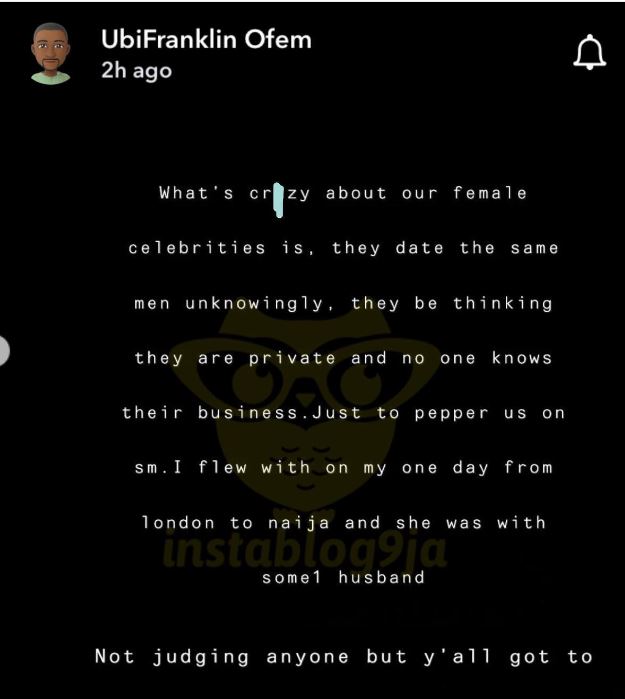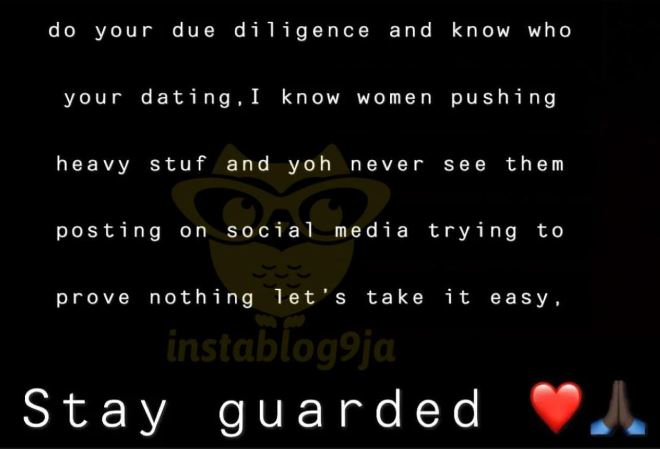 This comes amid rumored reports that celebrity stylist Mimi Linda Yina, also known as Medlin Boss, is having an affair with her best friend's husband.
Reports recently made the rounds online that Medlin is involved in a romantic relationship with the husband of her best friend, who has five children with him.
Several pictures also surfaced online showing the fashion designer and the friend wearing matching outfits, suggesting their close relationship. Read here.