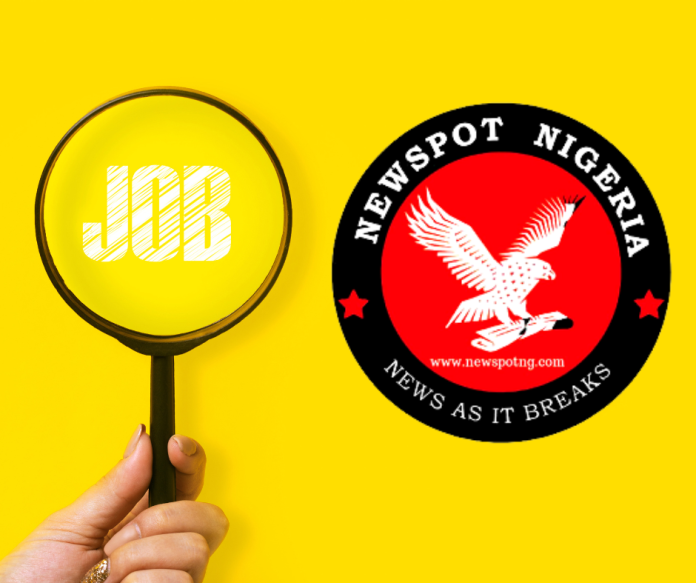 Job Vacancy: Job title: Warehouse Supervisor Job at EcoNation Processing Nigeria Limited

Job description: EcoNation Processing Nigeria Limited is a leading recycled PET flake supplier. We are on a mission to tackle the world's plastic pollution problem by driving ethical plastic collection, recycling, and reprocessing. We collect food grade plastic from a variety of sources, including beaches, landfills, and recycling centers. We then recycle and reprocess this plastic into high-quality food grade hot washed PET flakes. By recycling plastic, we are helping to reduce the amount of plastic waste that ends up in our landfills and oceans. We are also helping to conserve energy and natural resources.
We are recruiting to fill the position below:
Job Position: Warehouse Supervisor
Job Locations: Abia, Akwa Ibom , Delta, Imo and Rivers

Employment Type: Contract
Essential Job Functions

Oversee the safe operation of equipment such as balers, forklifts, pallet trucks, and any other equipment used to sort, stack, and move recyclable materials or finished products.
Establish work schedules and procedures.
Train indirect workers in duties and policies
Conduct performance reviews
Maintain inventory levels, ensure orders for raw materials, equipment and supplies are raised in timely manner.
Plan, organize and oversee stock transfer and raw/finished product handling across the site.
Co-ordinate activities with production department
Prepare and submit inventory reports.
Ensure smooth operation of the warehouse and other equipment/machinery.
Arrange for preventive maintenance or repair work (if required)
Resolve warehouse operations related problems.
Coordinate delivery/unloading of raw materials with the vendors via the Field Development Lead/Field Officers
Process invoices, bills of lading and other related paperwork.
Requirements
Candidates should possess an NCE / OND / SSCE / GCE / NECO qualification with 2 – 5 years of work experience.
Technical Requirement:
Solid computer skills with proficiency in the use of MS Office, particularly Excel and other ERP software
Location: Akwa Ibom – Abia

Job date: Wed, 13 Sep 2023 07:27:19 GMT

Apply for the job now!