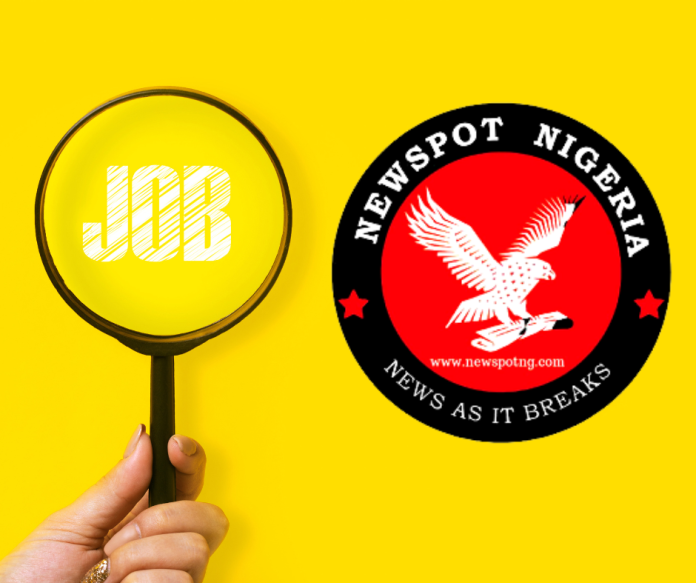 Job Vacancy: Job title: Supply Chain Procurement Assistant

Job description: Position Title
Supply Chain Assistant – Procurement
Supervised by
Supply Chain Team Leader -Procurement
Reporting to
Supply Chain Team Leader – Procurement
Duty Station
Maiduguri
Area of Operation
Nigeria
Employment Period
Six Months with Possibility of Extension
Type of Contract (Expat/National/Trainee)
National
Salary & Benefits
NM-I
Introduction
Danish Refugee Council assists refugees and internally displaced persons across the globe: we provide emergency aid, fight for their rights, and strengthen their opportunity for a brighter future. We work in conflict-affected areas, along the displacement routes, and in the countries where refugees settle. In cooperation with local communities, we strive for responsible and sustainable solutions. We work toward successful integration and – whenever possible – for the fulfillment of the wish to return home.
The Danish Refugee Council was founded in Denmark in 1956 and has since grown to become an international humanitarian organization with more than 7,000 staff and 8,000 volunteers. Based in Copenhagen (Denmark) and present in forty countries, the Danish Refugee Council is a non-profit-making, politically independent, non-governmental and non-denominational relief organization.
Our vision is a dignified life for all displaced. All our efforts are based on our value compass: humanity, respect, independence and neutrality, participation, and honesty and transparency.
Background
Danish Refugee Council (DRC), has had an operational presence in Nigeria since 2015. DRC Nigeria is the largest DRC country mission in the West Africa region and one of the largest DRC country missions globally. Currently, DRC delivers life-saving assistance and protection to vulnerable, conflict-affected populations including internally displaced persons, returnees and host communities in the areas of Peace Building, humanitarian mine action, Economic Recovery, protection, shelter and non-food items (NFI) and water, sanitation and hygiene (WASH) in 20+ Local Government Areas (LGAs) across Borno, and Adamawa states in northeast Nigeria.
Purpose
Provide support to the programme by undertaking technical and practical operational tasks to ensure smooth, safe and efficient operation of supply chain fleet activities in accordance with the Operations Handbook and Program Manual with adherence to the donor guidelines.
Duties and Responsibilities
The main duties and responsibilities will include but not limited to:
Procure all materials and equipment ordered by the projects in a cost-effective and transparent manner in line with DRC and donor specific policies, in collaboration with the Programs Requestors and SC-Procurement TL.
Assist in liaising with suppliers to create realistic delivery schedules and compare actual deliveries to evaluate supplier performance and responsiveness.
Ensure that all Purchase Requests, Purchase Orders, RFQ are tracked from point of request through to final receipt.
Regularly review, update and share the information management databases and trackers to the SC -Procurement TL.
Assist with the preparation of contracts and amendments of contracts when needed.
Participate in the joint verification of procured goods, services and works and to ascertain the items conformity to Technical Specifications and Quantities.
Periodically search the market for new suppliers that may provide better service or value for money for DRC.
Maintain and update suppliers list using the Supplier Profile and Registration Form.
Participate and facilitate the supplier pre-qualification process
Ensure procurement files are accurate and records are in compliance to DRC and donor procurement policies, filing system is properly established, all soft copies and hard copies of procurement files are accessible and manageable for audit purposed.
Ensure up to date archiving system of both physical and electronic of procurement documents (contract, vendors profile, lease agreement etc)
Updating PR/PO trackers daily to ensure all PRs are properly track on the tracker.
Scanning and uploading of procurement files and document as per case bases.
Periodically Support and participate in open tender meetings & evaluations.
Prepare and submit payments of suppliers to finance on a timely manner
Follow up internally between Supply Chain and Finance on status of vendors payments.
Vetting of the suppliers in DRC approved anti-terrorism databases search.
Implementing due diligence for suppliers, this includes conducting reference checks, supplier visits etc.
Provide consistent and constructive support to other departments to ensure compliance with policies and procedures
Conduct duties in accordance with DRC Nigeria programme Standard Operating Procedures (SOPs);
Conduct duties in accordance with DRC Code of Conduct.
Identifying and reporting procurement red flags to SC-TL, Manager and Compliance Unit.
Any other task assigns by the SC-TL and Manager.
Requirements
Essentials:
Bsc in any dispelling Or Minimum of Diploma (ND) in Management related courses of Logistics.
Experience/skills in MS Excel (experience in working with formulas)
ERP (dynamics) working experience is an added advantage.
Willing to meet deadlines with minimum supervision.
Ability to work under pressure and respond when Emergency supply is requested in the field offices.
Autonomous and ready to take initiative to improve within her/his area of responsibility
Good in written and spoken English, Hausa, and any local language of Borno State.
To be successful in this role, the candidate is expected to be honest, strongly motivated and display a high standard of integrity in humanitarian work, disciplined and team oriented.
Desirables:
Flexible & willing to work in a remote setting & to travel to other field locations.
Experience with standard procurement procedures and documentation.
He/she has Good mathematical skills.
Good communication and teamwork spirit
Excellent organizational skills, self-motivated, proactive, and able to accomplish set deadlines.
At least one (1) year working experience in Supply Chain logistics/procurement in an (I)NGO
He/she most be indigene of Borno state.
General Regulations
The employee shall follow DRC instructions on safety, confidentiality and ethical guidelines, including the Code of Conduct and the Humanitarian Accountability Framework
Employee should not engage in any other paid activity during the DRC contract period without prior authorization
Employee should not engage in any activity that could harm DRC or the implementation of any project during the DRC contract period
Employee should not give interviews to the media or publish project-related photos or other material without prior authorization
Employee shall return all borrowed equipment for the project to DRC after the end of the contract period or upon request.
Required Skills & Qualities
Core Competencies of DRC:
Striving for excellence
Collaboration
Taking the lead
Communication
Demonstrating Integrity
Ability to work in a multinational and multicultural environment
Proactivity, with a sound commitment to teamwork and with a spirit of genuine collaboration
Excellent communication skills, as well as patience and politeness, are required
Multi-tasking and Organizational skills is a must
Adaptable and Flexible
Proven analytical and critical thinking skills
Exemplary sense of ethics in the workplace
Team-oriented & good sense of humor
Application process:
Apply either on-line using,
with cover letter explaining suitability for the position applied and an updated CV (no longer than three pages). In English. * Provide contact details (name, position, email address and tel. no.) of 3 professional non-family referees, where 1 must be for the most recent employer. Please do not attach any written recommendations.
Applications should be addressed to: The Hiring Manager.
Only applications accompanied with cover letter that address the stipulated duties and meet the required qualifications, sent together with a CV, will be considered. CV – only applications will not be considered.
However, all applicants shall take into consideration that DRC cannot offer an international work contract to a citizen of the country of assignment (in this specific case, Nigeria)
Applications close on the 9th of October 2023 at midnight (GMT-time). Applications submitted after this date will not be considered.
Due to the urgency of the position, DRC has the right to recruit a candidate who matches the required profile before the above deadline.

Location: Maiduguri, Borno State

Job date: Thu, 28 Sep 2023 03:31:27 GMT

Apply for the job now!