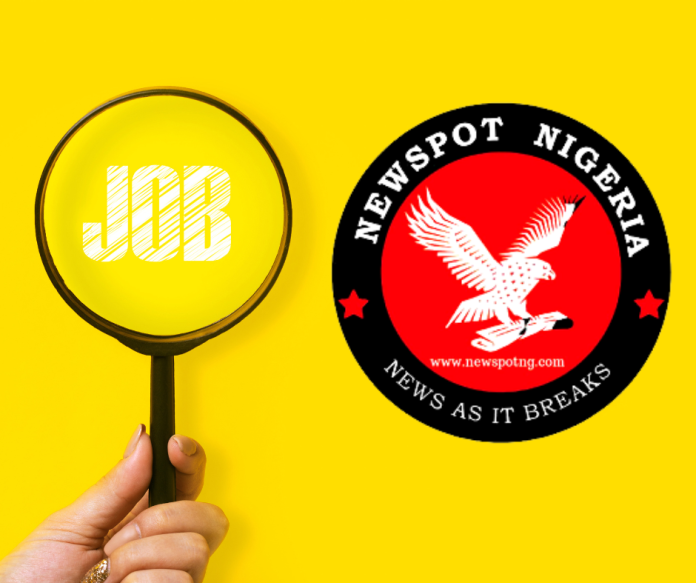 Job Vacancy: Job title: Specialist, Process Management

Job description: Company Description
IHS Towers is one of the largest independent owners, operators, and developers of shared telecommunications infrastructure in the world by tower count and is the only towerco solely focused on the emerging markets. The Company has more than 40,000 towers across its 11 markets, including Brazil, Cameroon, Colombia, Côte d'Ivoire, Egypt, Kuwait, Nigeria, Peru, Rwanda, South Africa, and Zambia. For more information, please visit:
Job Description
As Specialist, Process Management, you will apply process improvement and re-engineering methodologies to enhance operational efficiencies and project delivery across the Technical function.
Key Roles & Responsibilities.
Participate in cross-functional sessions, as well as sessions between the Technical function and external partners (e.g. vendors, service providers, customers, etc) to develop process improvement strategies and solutions.
Assist in developing and implementing tools which enhance overall service delivery, including methodologies to improve how projects and portfolios are managed, executed and governed; metrics and analytics to assess and drive project portfolio value; process improvements to eliminate delays; and incremental changes to continuously improve speed-to-market and network availability.
Facilitate and/ or document proceedings and/ or outputs of business process modelling sessions.
Review information and trends to ensure that process outputs are achieving desired results and services meeting agreed service levels.
Proactively identify the impact of potential organizational process changes on the Technical function, integrating new initiatives with existing processes and ensuring that all processes are consistent and fit together.
Provide inputs to risk reporting for the Technical function.
Communicate process risks and controls to stakeholders. Help with implementation of approved mitigating actions.
Assist in continuous update and improvement of the Operations Monitoring Framework.
Develop key metrics for identified risks and collect data for such key risk indicators. Measure and monitor trend based on remedial actions implemented.
Create process materials that are clear, concise, accurate, and in accordance with best practice in writing, editing, graphics, and service delivery and project management standards. Maintain all documents in established version control and content repository systems.
Participate in workshops and training sessions on all functional processes (new and existing) in line with a continuous improvement mindset aimed at addressing changing business needs.
Develop, standardize, and continuously improve reporting standards as the business evolves.
Perform other tasks and duties as assigned by the Associate Director, Business Support.
.
Functional Competencies:
Enterprise Risk Management
Business Process Design & Re-engineering
Data Analysis & Reporting
Corporate Performance Management
Business Consulting
Stakeholder Management
Behavioural Competencies:
Collaboration & Teamwork
Workload Management
Qualifications
Bachelor's degree in Engineering or related disciplines.
Relevant professional certifications, e.g. Lean Six Sigma (Green or Yellow Belt), PMP/ PRINCE2, Robotic Process Automation (RPA), etc, will be an asset.
+5 years' cognate experience as an engineer in a telecoms environment, including demonstrable accountability for business process re-engineering and quality, business analysis, project management, process mapping (e.g. ''as-is'' vs ''to-be'' scenarios), developing business requirements, managing change, etc.
Additional Information
Organizational Competencies
Customer Focus – People demonstrating this competency understand & exceed our customers' needs. They develop trusted, reliable & collaborative relationships. They are consistently operating to the highest standards of service & delivery.
Innovation – People demonstrating this competency constantly seek new & improved ways to deliver our products & services. They champion engineering & skills development, and work to create a collaborative and supportive operating environment.
Integrity – People demonstrating this competency are open & honest in everything they do. They support financially & environmentally sustainable growth. They make socially responsible decisions and treat their stakeholders with respect.
Be Bold – People demonstrating this competency are thorough in analyses & decision-making. They are courageous in expanding existing markets & developing new ones. They confidently pursue appropriate financial returns and are forward-thinking and ambitious.
Sustainability- People demonstrating this competency are constantly seeking to create positive impact in the communities we serve.
Our Vision
IHS is committed to improving the quality and availability of telecommunications infrastructure, the lifeline for an increasingly connected world. We are dedicated to helping create a sustainable future for the communities in which we operate, and our sustainable strategy is structured around four pillars: ethics and governance, environment and climate change, education and economic growth, and our people and communities.

Location: Lagos, Lagos State

Job date: Wed, 20 Sep 2023 22:04:05 GMT

Apply for the job now!