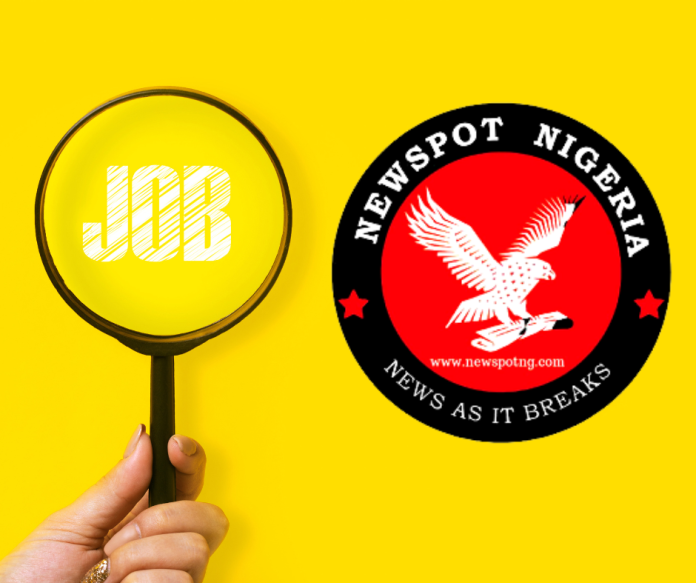 Job Vacancy: Job title: Specialist, Infrastructure

Job description: Company Description
IHS Towers is one of the largest independent owners, operators, and developers of shared telecommunications infrastructure in the world by tower count and is the only towerco solely focused on the emerging markets. The Company has more than 40,000 towers across its 11 markets, including Brazil, Cameroon, Colombia, Côte d'Ivoire, Egypt, Kuwait, Nigeria, Peru, Rwanda, South Africa, and Zambia. For more information, please visit:
Job Description
As Specialist, Infrastructure, you will ensure the structural integrity of all IHS towers through effective preventive and corrective maintenance and appropriate retrofit/strengthening solutions for overloaded/structurally inadequate towers in accordance with acceptable engineering and safety standards.
Key Roles & Responsibilities
Review structural audit and appraisal documentation submitted by vendors for correctness and completeness.
Review vendor Site Audit/Structural Appraisal reports with software (where applicable).
Determine the need for further tower analyses through site visits and share information with the relevant user department(s) in a timeous manner.
Maintain up-to-date project trackers and ensure accurate project status reporting through available information systems.
Manage tower structural integrity trackers covering retrofit/strengthening, preventive, and corrective maintenance works and share with accountable stakeholders across Project Management Office (PMO) team.
Review tower post-retrofit audit documentation submitted by contracted tower-retrofit auditors for completeness and correctness before forwarding for sign off.
Analyze tower defects (structural and non-structural) based on site visit reports submitted by user department(s).
Conduct spot-checks at site, where necessary, to ensure that retrofit and/or corrective works on towers are progressing according to approved engineering solutions and implementation plans.
Attend to all escalations on structural integrity as received from internal and external stakeholders in a timely manner.
Review and validate Bill of Materials (BOMs) generated from vendor's reports on tower retrofit/strengthening and corrective repair projects and forward validated BOMs for pricing.
Engage vendors to address concerns related to tower maintenance, overloading, and to clarify issues related to planned projects.
Strengthen and nurture partnerships with vendors to drive IHS's success and growth.
Develop and maintain an accurate and reliable database of telecommunication site information for structural analysis and business intelligence.
Execute all duties in accordance with documented and applicable in-house procedures, processes, and policies.
Stay at the forefront of best engineering practices in the communications tower industry, keeping abreast of the latest advancements and incorporating them into project work as appropriate.
Contribute towards the IHS's safety standard by ensuring that all towers are safe to use.
Perform other duties as assigned by the Principal Specialist – Tower Infrastructure.
Functional Competencies:
Structural Modelling, Analysis and Design
Structural Appraisal and Reverse Engineering
Maintenance, Condition Assessment, and Repair of Existing Structures
Project/Program Management
Capital Optimization
Logistics Management
Human & Environmental Factors
Behavioural Competencies:
Critical and Analytical Thinking
Attention to Detail
Collaboration & Teamwork
Qualifications

Bachelor's degree in Civil/Structural Engineering or related discipline
+ 5 years relevant work experience.
Proficiency in use of tools such as Microsoft Office, Google Earth Professional, AutoCAD, STAAD Pro, MS Tower, ASMTower, tnxTower, TSTower and other Structural Engineering Software for the Communications Tower Industry.
Familiarity with the ANSI-TIA 222-G or H, CSA S37, BS 8100 – Parts 1, 2, 3, & 4, EN 1993-Part 3-1 or other relevant code of practice, standard or guideline for the Communications Tower Industry.
Additional Information
Organizational Competencies
Customer Focus – People demonstrating this competency understand & exceed our customers' needs. They develop trusted, reliable & collaborative relationships. They are consistently operating to the highest standards of service & delivery.
Innovation – People demonstrating this competency constantly seek new & improved ways to deliver our products & services. They champion engineering & skills development, and work to create a collaborative and supportive operating environment.
Integrity – People demonstrating this competency are open & honest in everything they do. They support financially & environmentally sustainable growth. They make socially responsible decisions and treat their stakeholders with respect.
Be Bold – People demonstrating this competency are thorough in analyses & decision-making. They are courageous in expanding existing markets & developing new ones. They confidently pursue appropriate financial returns and are forward-thinking and ambitious.
Sustainability- People demonstrating this competency are constantly seeking to create positive impact in the communities we serve.
Our Vision
IHS is committed to improving the quality and availability of telecommunications infrastructure, the lifeline for an increasingly connected world. We are dedicated to helping create a sustainable future for the communities in which we operate, and our sustainable strategy is structured around four pillars: ethics and governance, environment and climate change, education and economic growth, and our people and communities.

Location: Lagos, Lagos State

Job date: Wed, 20 Sep 2023 22:04:06 GMT

Apply for the job now!