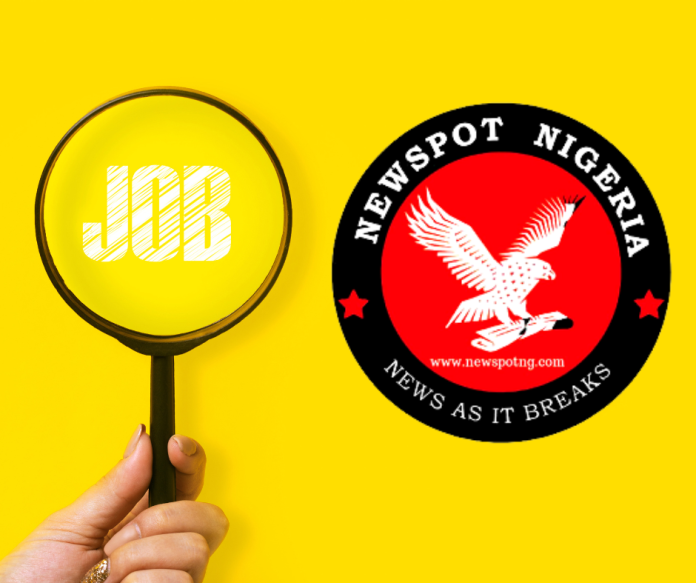 Job Vacancy: Job title: Senior Service Engineer Job at Schneider Electric

Job description: Schneider Electric – As the Global Specialist in Energy Management™ and market leader in industrial automation and software, Schneider Electric enables people to experience and transform efficiency where they live and work; from home to enterprise, across the grid and the city. Focused on making energy safe, reliable, efficient, productive and green, the Group brings a world where innovative individuals use collaborative solutions to make the most of their energy, while using less of the common planet.
We are recruiting to fill the position below:
Job Position: Senior Service Engineer – (HVAC) Precision Cooling
Job ID: 0086EX

Job Location: Lagos, Nigeria

Department: Sales
Your Mission

We seek a talented Senior Service Engineer (HVAC ) – Prevision Cooling who will be accountable for installing, inspecting, maintaining, troubleshooting, and repairing customer cooling equipment.
The incumbent will maintain, retrofit, and provide technical support for all DX cooling systems, chilled water systems, precision cooling units and other air-conditioning systems, including Electrical, electronic, and mechanical components.
Your Role

Magic happens when you bring great people together!
Installation, troubleshooting & repair of DX cooling systems, chilled water systems, precision cooling systems and other air-conditioning systems supplied by Schneider Electric, including electrical, electronic, and mechanical components.
Diagnose electronic, electro-mechanical, electrical, and mechanical malfunctions.
Attend to complex emergency repair works.
Calibrates and adjusts thermostats, valves, and controls to specified levels of operation.
Reviews plans, blueprints, and specifications for chilled water systems and air conditioning projects to understand the scope of projects and to recommend potential changes to the supervisor.
Answers trouble calls for emergency repairs to DX cooling systems, chillers, precision cooling units and air conditioning equipment.
Read, interpret and work from blueprints, drawings, schematics, diagrams, sketches, and specifications.
Learn characteristics of new systems, new product launch equipment of the precision cooling and air conditioning trade and update skills to adapt to changing technology.
Installs HVAC and air conditioning systems, equipment, and controls on new construction, alteration, improvement, and rehabilitation projects.
Assist in preparing material lists, estimating job costs, preparing job records, and maintaining an inventory of supplies and tools for assigned areas/projects.
Qualifications
Degree / Diploma / HND in Mechanical Engineering or related fields.
At least 3-5 years of experience in a Technical Field Services role with experience in maintaining DX cooling systems, chilled water systems, precision cooling units and other air-conditioning systems.
Relevant experience with critical cooling systems infrastructure is a must-have, e.g., precision A/C, chilled watery systems, direct expansion, precision AC, cooling towers, air handlers etc.
Know-how and ability to apply safety policies, practices, and procedures in work execution.
Verifiable hands-on technical work experience required.
Ability to locate and identify malfunctions or defections in equipment or apparatus and to make repairs.
Ability to plan and supervise the work and instruct subordinate technicians and subordinates.
Ability to establish and maintain effective working relationships with clients and other maintenance personnel.
Possess a valid driver's license.
High-level technical knowledge of HVAC / Air-condition systems and applicable application software is preferred.
Skills:
High level of integrity & tenacity; high-energy, positive, flexible & team spirit.
Excellent communication skills in a multicultural environment.
Good ability to network in various environments & matrix organisation.
Fluent in English.
Ability to travel when required.
Why us?

You can look forward to growing your career in a dynamic workplace with significant personal responsibility and attractive development opportunities:
Flexible working models to ensure a balance of family and working life.
Optimal support on your career path through regular training opportunities.
Location: Lagos, Lagos State

Job date: Mon, 06 Nov 2023 00:44:51 GMT

Apply for the job now!