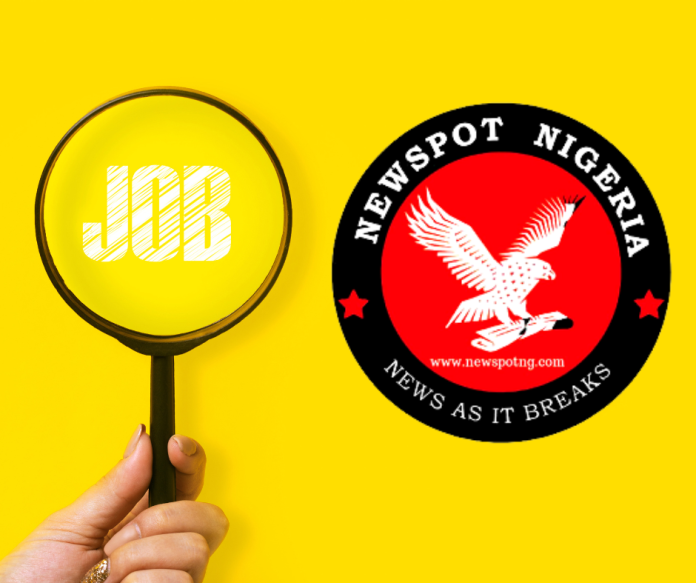 Job Vacancy: Job title: Senior Project Manager (Abuja, Nigeria), BBC Media Action

Job description: Job Introduction
BBC Media Action is the BBC's international development charity, which uses media and communications to help reduce poverty, address development goals, and support people to understand their rights. We do this through partnering with media, civil society and others to produce creative programmes and other outputs which inform and engage audiences on key development issues. We also strengthen the media sector through building professional capacity and infrastructure of local media organisations in the countries in which we work.
BBC Media Action delivers a portfolio of projects in Nigeria. It seeks to expand this portfolio of work, but also to ensure that existing projects are delivered on time, on budget, to the highest standards and in accordance with BBC editorial values as well as Media Action methodologies.
We are looking for a Senior Project Manager to provide overall leadership of the management and delivery of our donor funded projects. Reporting to the Country Director, Nigeria, the Senior Project Manager will be responsible for ensuring that our projects are delivered on time, on budget and to high quality.
The role requires a high degree of personal resilience and a flexible approach to implementing development projects in a challenging, resource-poor, multi-cultural context. The Nigeria office has a talented team of staff, and is a supportive and inspiring environment in which to work.
Role Responsibility
This exciting and influential role will be responsible for the overall management and delivery of a range of development projects which use the power of media to tackle issues of governance, health and resilience. The Senior Project Manager will oversee a diverse, multidisciplinary team to ensure the agreed targets and objectives are met; and will ensure the quality and cohesion of project outputs. Maintaining relationships with donors and ensuring accurate and timely financial and narrative donor reporting will be a key part of the role, as will identifying further funding opportunities related to meeting development priorities in Nigeria and taking the lead on writing successful proposals.
The Senior Project Manager will be responsible for overseeing the overall delivery and budget management of projects, and for reporting on progress to the Country Director, partners and donors. Upon request of the Country Director, the Senior Project Manager will represent BBC Media Action in country to key stakeholders and will ensure effective relationships and partnerships with a wide range of partners including broadcasters, NGOs, international development agencies and others.
BBC Media Action works to ensure that everyone we work with remains safe during their time with us. The Senior Project Manager will support the Country Director in ensuring that safeguarding is factored into project design and budgeting, staff and freelancers receive relevant safeguarding training, and relevant safeguarding due diligence is conducted with any local partner organisations that may be working with vulnerable adults or children as part of our projects.
The role reports to the Country Director, Nigeria and will work closely with other members of the Senior Management Team.

Location: Abuja, FCT

Job date: Fri, 15 Sep 2023 22:48:04 GMT

Apply for the job now!