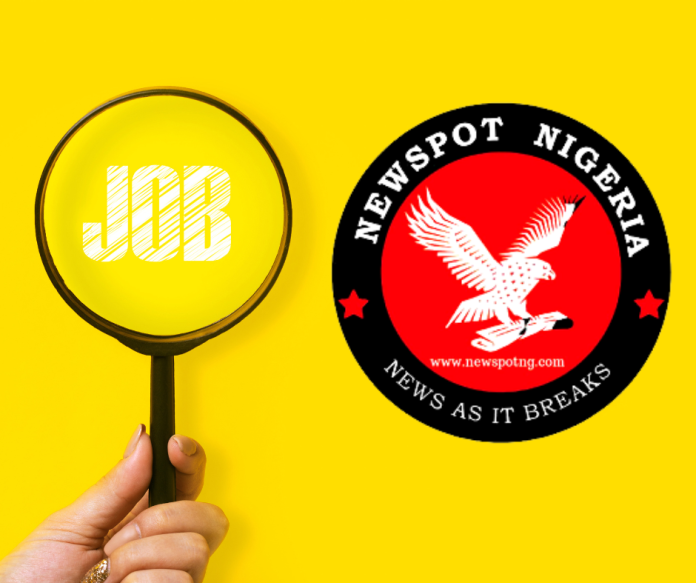 Job Vacancy: Job title: Senior Project Manager

Job description: Company Description
Turner & Townsend is a leading independent professional services company specializing in program management, project management, cost management and consulting across the Real estate sector. With 108 offices in 45 countries, we draw on our extensive global and industry experience to manage risk while maximizing value and performance during the construction and operation of our clients' assets. We are an Equal opportunity employer who will ensure accommodations are available for applicants with disabilities upon request
Turner & Townsend is a quality driven, international construction and management consultancy recognised for the value and innovation we bring to every commission we undertake.
We are looking for a Project Manager in Nigeria who is self-motivated and driven by the goal of establishing Turner & Townsend as the #1 Consultancy. Experience in end to end delivery of new build and fit out projects. Reporting to the head of the business unit the individual will be responsible for delivering projects, securing new and maintaining existing clients and promoting the values of Turner & Townsend.
Our people are the key to our success and are our most important asset. As Senior Project Manager you will join our Nigeria Management team to provide services that help our clients devise strategies to deliver successful business solutions, achieve confidence around project delivery, ensure projects are effectively managed & controlled and facilitate the capture and transfer of knowledge.
Expectations
In undertaking the role of Senior Project Manager, Turner & Townsend have specific expectations to be met. The expectations will form part of your continuous development and performance measurement. These are set out as follows:
Total service delivery to our clients within Africa. Your reporting structure with other project managers will ensure that you are best placed to direct resources to maximise return. Your focus will be continuous improvement at a service level and coordinating with other project managers to maximise opportunities available with our Key Accounts. You will also be expected to implement and or update requisite tools and systems to ensure staff are able to deliver a professional and efficient service.
Job Description
Duties of a Senior Project Manager

As the Senior Project Manager you will have responsibility, amongst others, for the service stream in terms of successful delivery of projects in accordance with our standard Project Management methodology, sourcing and finding project resourcing, sharing best practice and knowledge with team members, client facing Key Account Management, identifying new business opportunities and service improvement, line management. You will continue to promote the interests of Turner & Townsend giving the full benefit of your knowledge, expertise and skills to all your business undertakings.
Key Requirements:

MAIN PURPOSE OF ROLE
– To lead Project Management Commissions, taking responsibility for end to end service delivery on medium to large scale commercial buildings.

– To act as the key point of contact, maintaining day to day client interface, ensuring that client objectives are met and that projects are delivered to time and cost targets and the appropriate quality standards.
SCOPE

Senior Project management, to include:

– Advising at a strategic level at the project conception stage, including providing advice on the different approaches that can be adopted in order to successfully achieve the client's overall objectives

– Developing Project Execution Plans

– Leading the establishment of the overall success criteria for the project, including time, cost, technical and performance parameters

– Planning for and the ongoing management of quality, safety, health and environment issues

– Establishing effective project governance, processes and systems to be utilised throughout project

– Project planning, including ensuring the production of the detailed project plan

– Advising upon the procurement strategy

– Leading and facilitating the overall performance cross-functional project team

– Monitoring and applying performance management techniques, including the use of KPI's to improve project performance

– Managing the change control process

– Monitoring and advising upon project finances

– Managing the flow of project information between the team and the client, through regular meetings and written communications

– Ensuring the production of formal project progress and other reports

– Taking a leading role in interfacing with the client and other consultants, at all project stages

– Marketing and business development, to include:

– Taking responsibility for developing new business opportunities with existing and new Turner & Townsend clients

– Identifying and acting upon cross-selling opportunities

– Working with Associate Directors and Directors to construct bids for new work

– Attending formal client pitches with Associate Directors and Directors

– Ensuring that project case study, photograph and project CV files are kept up to date

– Identifying and acting upon opportunities to improve project management products and services
Qualifications
Degree in Construction Project Management or equivalent qualification

– Experience in end to end delivery of new build and fit out projects

– 10+ years' experience in construction project management

– Registered with a professional body as Professional Project Manager

– Industry knowledge and exposure

– Mandatory confirmation of the ability to commit to the region (Nigeria)
Additional Information
Our inspired people share our vision and mission. We provide a great place to work, where each person has the opportunity and voice to affect change.
We want our people to succeed both in work and life. To support this we promote a healthy, productive and flexible working environment that respects work-life balance.
Turner & Townsend is an equal opportunity employer. We celebrate diversity and are committed to creating an inclusive environment for all employees and actively encourage applications from all sectors of the community.
Please find out more about us at
Join our social media conversations for more information about Turner & Townsend and our exciting future projects:
It is strictly against Turner & Townsend policy for candidates to pay any fee in relation to our recruitment process. No recruitment agency working with Turner & Townsend will ask candidates to pay a fee at any time.
Any unsolicited resumes/CVs submitted through our website or to Turner & Townsend personal e-mail accounts, are considered property of Turner & Townsend and are not subject to payment of agency fees. In order to be an authorised Recruitment Agency/Search Firm for Turner & Townsend, there must be a formal written agreement in place and the agency must be invited, by the Recruitment Team, to submit candidates for review.

Location: Lagos, Lagos State

Job date: Thu, 25 May 2023 22:26:25 GMT

Apply for the job now!