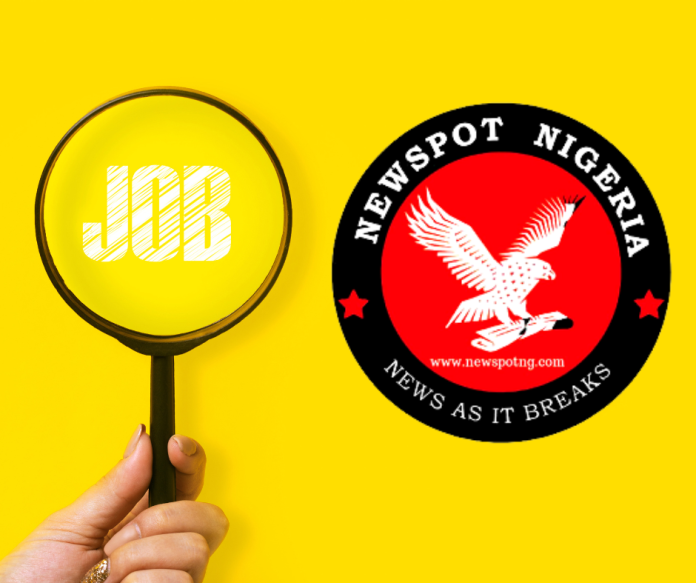 Job Vacancy: Job title: Senior Human Resources Officer Job at Fact Foundation

Job description: Fact Foundation (FACT) is a Nigeria-based organisation that aims to support populations affected by ongoing and emerging global challenges through research, data, and technology solutions. RADAR is a FACT programme that promotes the use of "bottom-up" technology-based solutions in the delivery of public and humanitarian services.
The programme works in partnership with Government, I/NGOs, and Donor actors to design and deploy technology-based systems to respond to needs and support communities affected by emerging and ongoing global challenges. Using our expertise in data science, geographic information systems, and software development, we work with our partners to ensure that technology solutions are "fit to purpose" and "fit to use" which then ensures efficient and accurate decision-making, identification of beneficiaries, assignment of goods and services, as well as tracking and monitoring of impact.
We are recruiting to fill the position below:
Job Position: Senior Human Resources Officer
Job Location: Abuja / Maiduguri, Borno

Start date: ASAP
About the Role

Under the management of the Director of Administration and Finance, the Senior Human Resources Officer (SHRO) will oversee all FACT's Human Resources Department.
The SHRO will carry out supervisory responsibilities in accordance with the organization's policies and applicable laws.
Responsibilities include interviewing, hiring, and training employees; planning, assigning, and directing work; appraising performance; rewarding and disciplining employees; addressing complaints and resolving problems; and policy review and updates.
Responsibilities

Staff Management:
Management of staff across all FACT foundation offices and Area sub-bases;
Management of Award and or disciplinary action to staff as per FACT HR Manual after approval of Area Coordinator;
Management/Follow up of staff leaves, provide necessary forms for staff, while needed;
Follow up on FACT HR standards templates in line with FACT HR Manual/internal regulations
Management of public holidays & keeping informed all bases/staff (national/International).
Control & check the attendance sheet of staff and arrangement of monthly reports for salary payments;
Ensure all staff (national & international) have comprehensive ToRs;
Follow up on staff appraisal form with relevant department managers;
Update and maintain Area office Organization Chart in accordance with the size of programme (new staff, new dept. & new projects)
Monthly Report Follow-up:
Develop Staff list/Staff Changes report and share with coordination not later than the 20th of each month; Staff Costs report to be sent to Coordination. not later than 25th of each month;
Monthly report consolidation/approved reports to be received from Coordination for salary payment not later than the 28th of each month;
Monthly report signed hard copy & support documents to be sent to Coordination not later than 1st week of next month;
Control the Staff cost in the FACT Area office and sub-bases with direct cross-checking with the Area Finance Officer;
Review and update the national staff grade, salary & position to be in accordance with country approved salary grid;
Organize sub-base visits to cross-check Admin/HR documents & review the HR system on a quarterly basis to ensure transparency and accuracy as well as sub-base proper setup;
Recruitment:
Prepare vacancy announcements for staff
Cross-check with the Finance unit to ensure the budget is available for new recruitments;
Ensure that ToRs are prepared by the line manager prior to the release of the vacancy announcement;
Ensure that all CVs will be reviewed by the relevant dept. prior shortlisting;
Prepare a comprehensive/clear shortlist of successful candidates to attend for Interview(s)
Ensure collection of all necessary documents of applicants as indicated in the FACT HR Manual;
Ensure checking successful candidate "Reference Check" prior to offering the position;
Draft employment contract for staff and collect all information required for the contract. (ID card, photos, identification information, "recruitment package" etc.)
General Filing:
Create Standard FACT Admin/HR filing system (include official correspondences, premises contracts, governmental tax follow-up, recruitment process documents, etc.);
Create a thorough personal folder system for all staff;
Send area staff personal folder relevant documents on 1st week of N+ month to Coordination.;
Ensure that the personal folder database has been updated on a regular basis;
Capacity Building:
Develop a general database with direct consultation of line managers (Head of dept. Area FLAT, Program Managers, and Coordination approval. This list will contain (a list of staff, working period, performance evaluation, and required training).
Conduct review and survey of staff performances with direct contact of line managers to identify requirements/needs for training and provide to Admin/HR Manager;
Brief Training for all new national staff on FACT system, procedures, code of conduct, and internal regulation.
Contact with line manager, program officers, area FLAT, and Area Coordinator to update the database;
Requirements
B.Sc in a related field. Professional certification is necessary
A minimum of 5 years of relevant experience, at least 2 years in a similar role in an NGO is an added advantage.
Excellent communication and drafting skills are required for effective report writing
Strong time management skills
Good communication skills along with the ability to effectively collaborate with cross-functional teams
Comfortable multi-tasking and supporting multiple products
Intermediate to advanced working knowledge of Figma, and Microsoft Office desktop applications, including Excel, Word, Access, PowerPoint, and Google Suite apps.
Location: Maiduguri, Borno State – Abuja, FCT

Job date: Sun, 10 Sep 2023 00:07:56 GMT

Apply for the job now!