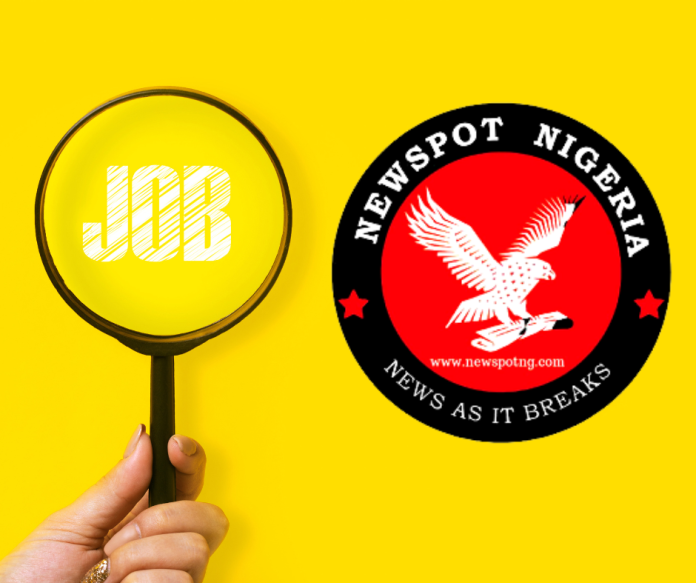 Job Vacancy: Job title: Senior Control Room Operator (CRO)

Job description: NoemDek Limited, a leading provider of cutting-edge technology solutions in the energy sector, is seeking a highly skilled and experienced individual to fill the position of Senior Control Room Operator (CRO). The Senior CRO will play a critical role in ensuring the smooth operations of our control room, ensuring the efficiency and safety of all processes.
About Us
NoemDek Limited is a diversified holding firm with subsidiaries in upstream oil/gas servicing, power, technology and real estate. We are focused on building sustainable ventures around several industries with a mission to contribute to development of local capacity in Nigeria.
Job Summary
We are recruiting to fill the position of a Senior Control Room Operator
Overview:
1. Monitor and control all operational activities in the control room.

2. Oversee the implementation of standard operating procedures and ensure they are adhered to at all times.

3. Monitor and maintain equipment and systems to ensure optimal performance.

4. Troubleshoot any technical issues or malfunctions in a timely manner, escalating if necessary.

5. Coordinate and communicate with field operators to ensure seamless operations.

6. Assist in the training and mentoring of junior control room operators.

7. Conduct regular inspections of equipment and systems to ensure compliance with safety regulations.

8. Generate accurate and timely reports on operational activities and performance.

9. Continuously evaluate control room processes to identify areas for improvement and implement enhancements.

10. Ensure compliance with company policies, procedures, and industry standards.
Requirements:
1. Bachelor's degree in Engineering or a related field.
2. Personnel should have minimum 5-year experience on large oil/gas production facilities offshore or Oil / Gas Tankers.
3. MCA Deck Officer Certificate of Competency, or equivalent
4. Relevant experience should include centralized control room operations.
5. Experience in oil / gas tanker cargo and ballast operations, control of ESD and Fire and Gas systems and initiation of Control Room Emergency Response procedures.
6. Experience in Floating, production, storage and offloading (FPSO) vessels would be advantageous.
7. Training in Emergency Command and Control, supervisory experience and Oil and Gas production knowledge is desirable.
8. Proactive approach to HSE initiatives. Promotes a high level of awareness in self and others
9. Demonstrate proactive, flexible, and positive attitude. Share knowledge freely with others to ensure best practices.

Location: Lagos, Lagos State

Job date: Sat, 18 Nov 2023 23:28:52 GMT

Apply for the job now!