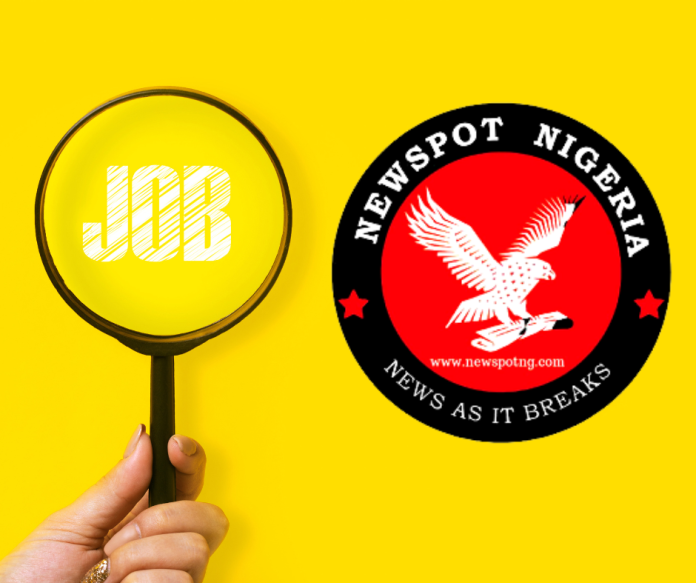 Job Vacancy: Job title: Sales Representative Job at HR Hub

Job description: The HR Hub – Our client is a leading shisha and tobacco company in Nigeria, with a mission to provide high-quality products and services to our customers.
They are recruiting a dynamic and results-oriented candidate to join their team in the capacity below:
Job Position: Sales Representative
Job Locations: Federal Capital Territory – Abuja (FCT), Anambra & Kano

Employment Type: Full-time

You will be reporting to: Sales Supervisor
Overview
The Sales Representative will play a pivotal role in driving sales growth and building strong customer relationships.
If you are passionate about sales, have excellent communication skills, and enjoy working in a fast-paced environment, we want to hear from you!
As a sales representative,you will be responsible for generating sales, building strong relationships with customers, and promoting our products within the assigned territory.
You will play a pivotal role in driving business growth, achieving sales targets, and ensuring customer satisfaction.
This position requires excellent communication skills, a strong sales acumen, and a passion for providing outstanding service.
Responsibilities

As a sales representative, you will be responsible for:

Identifying and contacting potential customers and distributors in your assigned territory.
Presenting and demonstrating our products highlighting and explaining their features, benefits and competitive advantages.
Provide timely feedback to the management team on market conditions, customer needs, and competitive challenges.
Collaborate with the marketing team to execute promotional campaigns and product launches.
Negotiating prices and closing sales deals.
Proactively address customer inquiries, resolve complaints, and provide excellent customer service.
Prepare accurate sales reports, including sales activities, customer feedback, and market insights.
Coordinate with the operations team to ensure timely order processing and delivery.
Qualifications and Skills
A minimum of OND in Marketing, Business Administration, or related field
1 – 2 years of proven work experience as a Sales Representative or in a similar sales role, preferably in the retail industry.
Strong sales and negotiation skills, with a track record of meeting or exceeding sales targets.
Self-motivated, proactive, and result-driven approach to work.
Familiarity with the shisha and tobacco market in Nigeria is a plus.
Excellent interpersonal and communication skills, both verbal and written.
Customer-oriented mindset with a focus on delivering exceptional service.
Ability to build and maintain relationships with diverse stakeholders.
Proficiency in MS Office (Word, Excel, PowerPoint).
Remuneration
N50,000 – N60,000 Monthly (Abuja)
N40,000 – N50,000 Monthly (Kano & Onitsha).
We're excited for you to join the team and help us fulfill our mission of offering our customers products of unparalleled excellence.
We offer competitive compensation packages (commission, incentives, and benefits) and a positive work environment, and opportunities for professional growth and development.
Note
Candidates should please use the link above to submit their Resume and a Cover Letter highlighting their relevant experience and why they are interested in joining us.
Location: Nigeria

Job date: Wed, 31 May 2023 06:29:09 GMT

Apply for the job now!