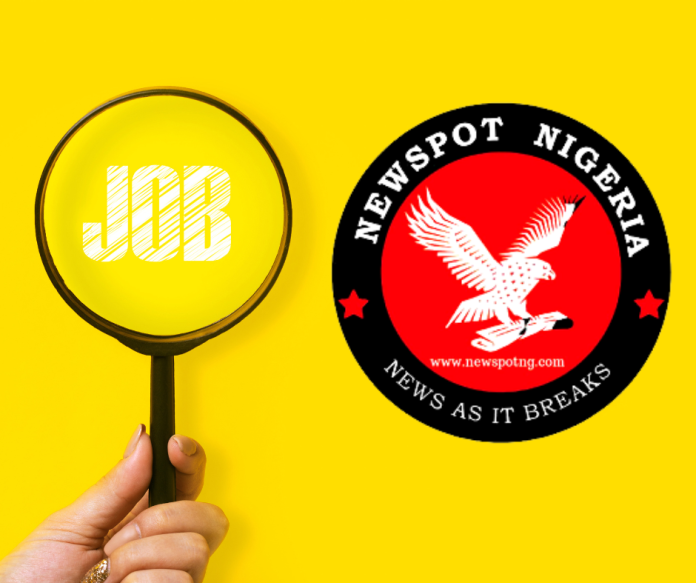 Job Vacancy: Job title: Regional Admissions Manager – Nigeria

Job description: Your Family
Adventus.io is a B2B2C SaaS-based marketplace supporting institutions, recruiters and students within the international student placement sector. Our innovative platform allows institutions, recruiters and students to directly connect with one another, resulting in matching the right international study experience with students across the world.
Founded in 2018, we're on a mission to change the way the world accesses international education. Behind the technology, we have over 400 amazingly talented humans making it all happen. We're looking for ambitious self-starters who want to be part of our vision and create a positive legacy.
Your Community
The Admissions team is responsible for managing the Application & Acceptance processes, Visa, and their relevant procedures to deliver a customer-focused service to our recruitment partners, universities, and institutions.
Your Position
The Regional Admissions Manager is responsible to provide solutions to clients by analyzing the profile of the student and guiding them through corrective steps from pre-admission to application to visas.
Your Impact
You are a regional subject matter expert, responsible for providing solutions from pre-admissions to application to visa.
Your Backstory
7 to 10 years work experience within the international student recruitment industry.
Strong knowledge of the regional, international education systems for the region.
Previous experience handling international student application cases from start to completion.
Experience of using computerized systems/databases to achieve work goals and tasks.
Proven experience within an international education related role, preferably within an International Admissions environment.
Familiar with Salesforce
Excellent attention to detail and able to interpret and follow prescribed processes, recognizing when to seek additional guidance from more experienced team members.
A strong collaborator who works well with other teams in Admissions and the wider business. Openly shares information with others on a regular basis.
Excellent communication skills, both written and oral.
Demonstrates a growth and continuous improvement-mindset – open to feedback and acquiring knowledge.
Your Contribution
Oversee the pre-admission services catered by the officers who is a part of a customer-centric admissions team which is the first and single point of contact for pre-admission support for all clients (recruiter) in the region. Ensure the team uses a deep understanding of the programs to guide prospective candidates through all stages of the process – from initial inquiry till visas.
Lead a team of subject matter expert who will be helping internal/ external stakeholders to ensure fast processing of applications by calling and emailing the client (recruiter) when required.
Provide a front-line support service, in identifying and resolving issues related to international student applications assessment and lodgement to education providers, and embassies to the UK, North America, Australia, New Zealand, EU, Malaysia, UAE and any new destinations associated with Adventus.
Ensure the team is effectively processing student applications to meet published Service Level Agreement targets and other team KPI's, primarily involving: –
Manage the inflow of applications and maintain confidential applicant information with a high degree of accuracy. Track and communicate with recruiters as their students move through evaluation, interview, and decision process until they receive final decisions from the provider and embassies.
Attend and process queries regarding the assessment and lodgement of application, documents required for the issuance of CAS/COE/LOA/i20 and visas.
Maintain a higher visa success rate in the region.
Provide solutions to inquiries/applications within 24 hours on a business day.
Identifies, hires, trains, and manages a team of well-qualified staff to represent the company to engage with prospective recruiters during application process
.Meet (face to face and/or on-line) with the university admissions or/and compliance training teams and attend embassy briefings to update knowledge on the product and market.
Your Environment
You will be working in a highly collaborative environment at Adventus.io. This position is office based. You will be provided with the necessary tools and equipment to carry out the role.
At Adventus.io, our partners come from all walks of life and so do we. We hire great people from a variety of backgrounds, not just because it's the right thing to do, but because diversity makes us even greater. We want you to be you so welcome the unique contributions that you can bring regardless of your education, culture, ethnicity, race, sex, gender.

Location: Abuja, FCT

Job date: Sun, 19 Nov 2023 01:20:11 GMT

Apply for the job now!