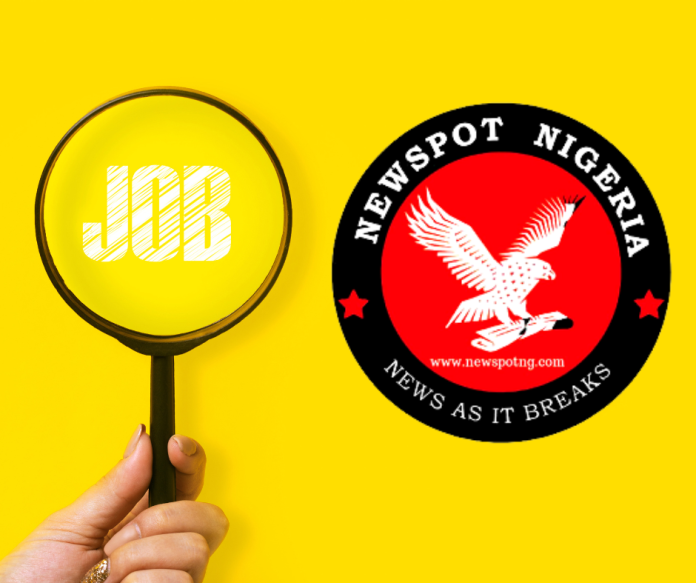 Job Vacancy: Job title: Providus Bank Current Available Job Opportunity- Apply Now

Job description: Providus Bank Plc is a Personal and Private commercial bank in Nigeria with strength in IT infrastructure and digital channels to support fin-techs and businesses. We are recruiting to fill the position below:
Job Title: Team Lead, International Payment and Remittance Manager

Location: Lagos

Job type: Full-time
Job Summary

We are looking to hire experienced and talented International Payment and Remittance Manager who will be responsible for developing and managing innovative payment and remittance solutions that facilitate seamless cross-border transactions.
The role involves overseeing the entire product lifecycle, from ideation and development to launch and ongoing optimization.
Also, the team will collaborate with various internal teams, external partners, and stakeholders to ensure the successful execution and growth of our international payment and remittance products in the Nigerian market.
Responsibilities
Develop a clear and compelling product vision for international remittance services tailored to the Nigerian market.
Identify opportunities for growth, differentiation, and competitive advantage within the remittance space.
Align product strategy with the company's overall business goals and objectives.
Conduct market research to gain deep insights into customer behaviors, preferences, and pain points related to remittance services in Nigeria.
Analyze competitor offerings, market trends, and regulatory developments to stay ahead in the industry.
Benchmarking competition and improving on service standards
Collaborate with cross-functional teams, including engineering, design, compliance, and marketing, to define product requirements and specifications.
Drive the end-to-end product development process, from ideation to product launch and beyond.
Oversee the product lifecycle, regularly updating and enhancing offerings based on customer feedback and market insights.
Growing and managing remittance products to achieve set goals.
Supervises the Remittance Group and Money transfer helpdesk to ensure branch issues are promptly attended to.
Ensure that all remittance products and services adhere to local and international regulatory requirements, including KYC/AML regulations.
Stay updated on changes in financial regulations that may impact remittance services in Nigeria.
Improving existing process to enhance efficiency in service delivery.
Collaborate with the marketing team to develop effective go-to-market strategies for new product launches and feature updates.
Provide product expertise and support to the marketing team to create compelling product messaging and materials.
Foster a culture of innovation, collaboration, and continuous learning within the product team.
Relationship management of Money transfer operators.
Liaising with all the IMTO's on all support and business development issues.
Work closely with legal and compliance teams to implement necessary measures and obtain necessary licenses and approvals.
Ensures the Bank sticks to regulatory provisions of CBN in liaison with Compliance and the IMTOs Compliance departments.
Continuously monitor customer feedback and behavior to identify pain points and areas for improvement in the remittance process.
Work with user experience (UX) and user interface (UI) teams to optimize the customer journey and deliver an exceptional user experience.
Facilitate training and hands on support for regions/branches to enhance efficiency.
Establish key performance indicators (KPIs) to measure the success of remittance products and track their performance over time.
Use data analytics to make data-driven decisions and optimize product features and marketing efforts.
Requirements
Minimum of Bachelor's Degree in Business, Marketing, Management, or related field
A Master's Degree is an added advantage.
Minimum of 5 years of experience as an International Payment and Remittance Manager in the financial sector.
Should currently be within the Banking Officer (BO) – Assistant Manager (AM) grade level.
Desired Location – Lagos.
To Apply
Interested and qualified candidates should:
Application Deadline: 17th November, 2023.
Anybody asking you to pay money to schedule your interview or offer you job may be a scam

Location: Nigeria

Job date: Sat, 04 Nov 2023 03:35:24 GMT

Apply for the job now!