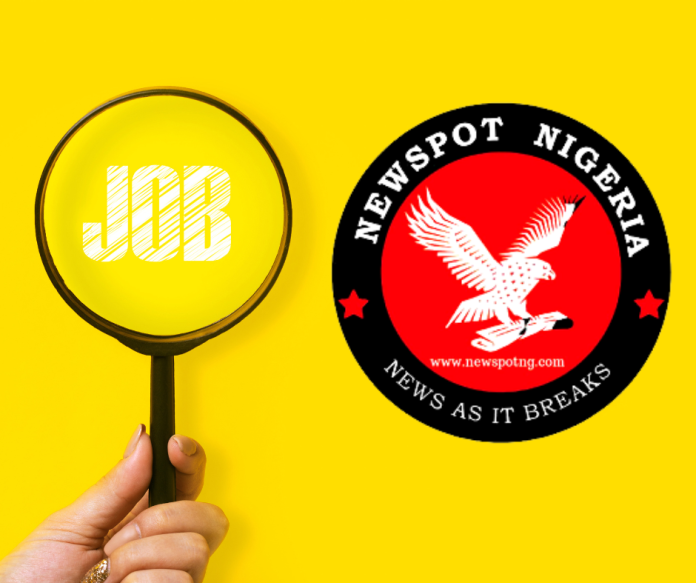 Job Vacancy: Job title: project monitoring officer

Job description: Job Description:
Our client is the regional distributor for the world's leading manufacturers of sanitary fittings, kitchen, tiles, doors and other interior solutions in Nigeria.
Responsibilities

Prepare and maintain projects summary reports.
Preparation of installation quotation.
Attend to all products and services inquiries by both potential and existing clients.
Document and maintain up-to-date records such as customer account information, customers feedback, maintenance feedback, sub-contractor records, project files, maintenance records etc.
Resolve product or service problems by clarifying the customer and complaint; determining the cause of the problem; selecting and explaining the best solution to solve the problem; expediting correction or adjustment; following up to ensure resolution.
Analyze customers' needs and collect customers' information to recommend products and services to improve sales.
Initiate required action for response to customer service requests for maintenance/installation and other services, communicate same to the appropriate personnel/departments and ensure prompt feedback.
Manages activities by planning/scheduling their daily maintenance/installation activities.
Conduct survey and analyze data obtained to determine the level of customer service that the company's providing.
Liaise with sub-contractors and client on execution of project; track project execution and performance from start to finish.
Liaise with in-house and clients' architects to ensure products are properly installed according to drawing specification.
Ensure adherence to standard Project Close Out procedures including administering Client Satisfaction surveys for each installation project.
Perform budget and budgetary control on Installation and Maintenance
Monitor Project scope, time, quality, and budget as part of the end-to-end project management process.
Handle the procurement of project installation materials where applicable.
Ensure necessary policy and procedures are followed before mobilizing subcontractors to site.
Use IT in architectural drawing and design, specifically using software packages such as AutoCAD, 3D.
Requirements

B.Sc in Mechanical Engineering, Project Management.
Project Management Certification is an added advantage.
4-6 years' relevant work experience. Minimum of two years in Bathroom Design & Installation experience.
Project Planning and Organising.
Data/Information Management.
IT Appreciation & Application.
Ability to work in a fast-paced environment and manage multiple projects.
Good Communication Skills.
Location: Abuja, FCT

Job date: Fri, 17 Nov 2023 03:09:04 GMT

Apply for the job now!