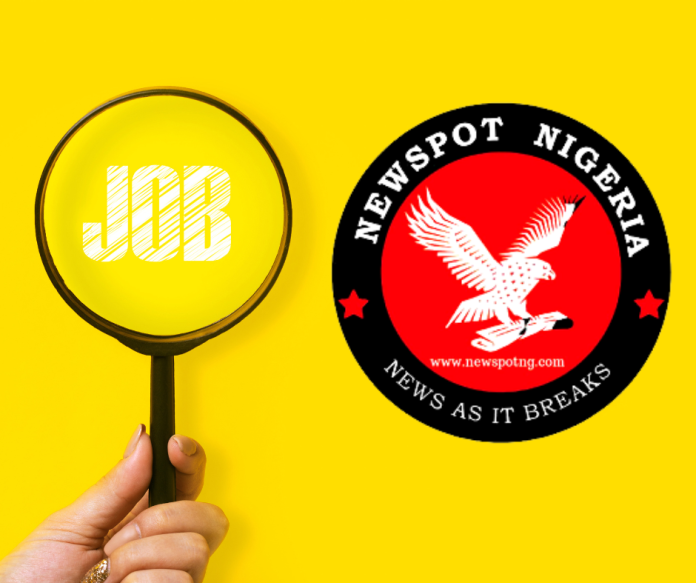 Job Vacancy: Job title: Project Manager

Job description: Company Description
Co-creation Hub is Africa's leading technology innovation ecosystem builder on a mission to accelerate the application of science, technology and social capital for economic prosperity across Africa.
Our mandate is to build a formidable innovation ecosystem with a deeply rooted network, cultivating strategic partnerships and practical industry know-how that can support entrepreneurs and innovators in building thoughtful, relevant and scalable solutions. From our locations in Lagos, Abuja, Ijebu Ode (in Nigeria), Nairobi (Kenya), Kigali (Rwanda), and Windhoek (Namibia) we have built a vibrant community of over 81,000 people and counting and have supported to a portfolio of over 120 early-stage ventures including Lifebank, Ushahidi, Riby, BudgIT, Stutern, Kopo Kopo, Sendy, mFarm, Wecyclers and many more.
Job Description
Position Overview:
We are seeking an experienced and dynamic Project Manager to lead and oversee the successful execution of an innovation project with multiple stakeholders. The ideal candidate will possess exceptional communication skills, a proactive approach to problem-solving, and a deep understanding of project management methodologies. As a key member of our team, you will be responsible for coordinating and delivering projects that align with our organization's goals and objectives.
Key Responsibilities:
Project Planning: Develop comprehensive project plans, including scope definition, resource allocation, timelines, and milestones. Collaborate with cross-functional teams to ensure a clear understanding of project objectives.
Stakeholder Management: Build and maintain strong relationships with internal and external stakeholders, ensuring effective communication and alignment throughout the project lifecycle.
Resource Coordination: Allocate and manage project resources, including team members, budgets, and equipment, to ensure efficient project execution.
Risk Management: Identify potential project risks and develop mitigation strategies to address them. Proactively monitor and manage risks to minimize disruptions to project timelines and deliverables.
Communication: Provide regular project updates to stakeholders, team members, and leadership through clear and concise communication. Foster a transparent and collaborative environment that encourages open dialogue.
Project Execution: Monitor project progress, track key performance indicators (KPIs), and ensure that projects are executed in accordance with established plans and quality standards.
Problem-Solving: Anticipate and address project-related challenges and issues. Apply a proactive problem-solving approach to resolve issues and ensure project success.
Project Management Tools: Utilize project management software and tools to effectively manage tasks, timelines, dependencies, and resources. Train team members on these tools as needed.
Continuous Improvement: Identify opportunities to optimize project management processes and methodologies. Implement lessons learned from previous projects to enhance future project outcomes.
Quality Assurance: Ensure that project deliverables meet quality standards and are aligned with project objectives. Conduct regular reviews and evaluations to maintain project quality.
Qualifications

Bachelor's or Master's degree in a relevant field (e.g., business, project management, engineering, etc.).
Proven experience in successfully managing large projects with multiple stakeholders from initiation to completion.
Strong communication skills, both written and verbal, with the ability to effectively convey complex information to diverse audiences.
Proficiency in project management methodologies and tools, such as Agile, Scrum, Kanban, or other relevant frameworks.
Proactive mindset with the ability to identify potential issues and opportunities and take decisive action to address them.
Excellent organizational and time management skills, with the ability to prioritize tasks and manage competing priorities.
Collaborative and team-oriented approach to work, with the ability to lead and motivate cross-functional teams.
Problem-solving skills and the ability to think critically and creatively to overcome challenges.
Detail-oriented with a commitment to delivering high-quality results.
Location: Lagos, Lagos State

Job date: Sat, 09 Sep 2023 04:00:18 GMT

Apply for the job now!