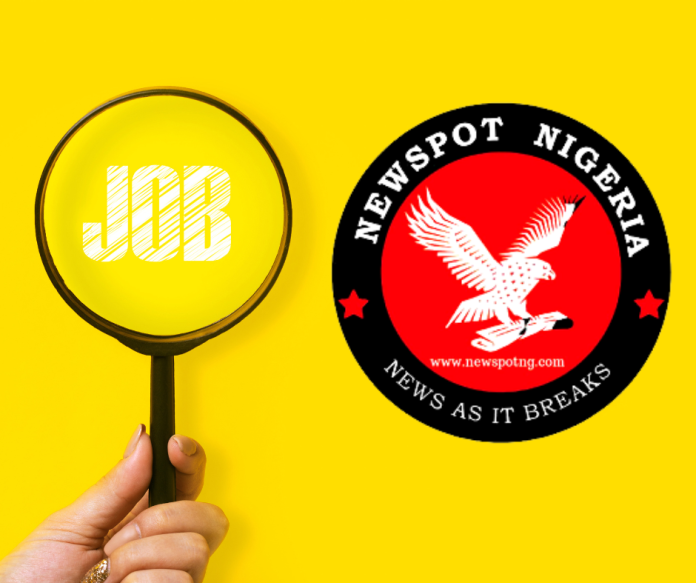 Job Vacancy: Job title: Production Manager-Trading Company In Nigeria

Job description: Purpose of the role

The role is to handle the entire production units of the organization, ensure the quality of the product, getting certification from government-approving bodies to manufacture and distribute a scheduled list of products /FMCG products in the manufacturing list of the organization.
Duties & Responsibility
To manage, and drive production in all the production units of the organization.
To ensure and determine the quality standard of the products and adhere the quality standard strictly.
To adhere to the procedures and standards advised as per BRC, HACCP, GMP , HALAL, ORGANIC, KOSHER, and ISO9001 certifications and help the organization to get certified.
To implement KAIZEN, PRP, OPRP, CCP as per FSMS.
To exercise periodic food safety audits.
To monitor and ensure compliance in the production floor.
To ensure a hygienic and safe working environment as per the factory norms and FSMS norms.
To utilize the men, machines, and materials effectively and achieve the production target.
To calculate the production scientifically using different tools and estimate the production cost.
To plan the operations, and resources and drive the production to achieve OTD.
To work collaboratively with internal customers and deliver the customer requirement without any delay.
To do resource planning and budgeting for process improvement, safety and quality and cost out.
To prepare ready reckoner by drafting SOP and operational manual for each operation.
Company Profile :

Our client, based in Lagos Nigeria is a global trading company with an active presence in Europe, Africa, Middle East and Asia, specialized in supplying Nigeria and West African clients with globally sourced products and services that are critical to laying the foundations for a modern economy. They deal in Steel ,Chemicals, Grains, Foodstuffs (salt, sugar, rice etc.) and Animal feed to its various clients on request, agricultural inputs from fertilizers to tractors and Agriculture -Contract farming. The company has an extensive partnership network to ensure accurate, on-time and cost effective delivery. A strong growth outlook for the area will result in substantial expansion in years to come.

Location: Lagos, Lagos State

Job date: Fri, 26 May 2023 22:56:01 GMT

Apply for the job now!