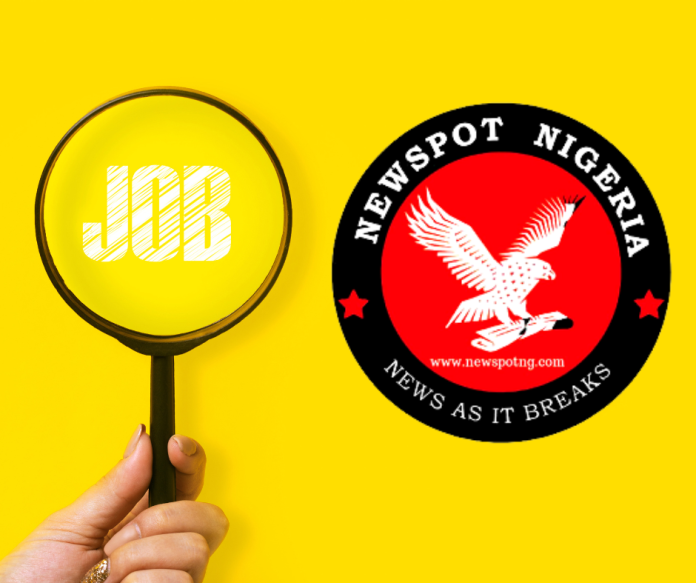 Job Vacancy: Job title: Office Assistant

Job description: The Office Assistant will manage the organization and running of the daily administrative operations of the state office. S/he will coordinate the MSH logistics support services provided to all technical program areas, and provide logistical support to all MSH projects in state by working with USAID and the GON to retrieve shipments from customs

Maintaining inventory (supplies, items, equipment) and the required inventory records.
Stocks, stores and warehouse management.
Assets coding and inventory reporting.
Safeguarding of assets/supplies.
Assist with the Internal and external audit preparations including putting together relevant documentation on vehicles/logistics records.
Assist in organizing for the dispatch of goods and equipment whenever required.
Prepare waybills and export documentations where necessary are prepared and ensure that shipping details are communicated in writing promptly to the receiver.
Capacity building of team members.
File incoming help requests from end users via both telephone and e-mail in a courteous manner.
Document all pertinent end user identification information, including name, department, contact information, and nature of problem or issue.
With direction from the PMI-S IT associate, assist in performing preventative maintenance, including checking and cleaning of workstations, printers, and peripherals on a monthly basis (monthly report of the work done submitted to the Field Finance and Operations Manager).
Prepare the Projector and other presentation materials for quality presentations.
Test fixes to ensure problem has been adequately resolved.
Perform post-resolution follow-ups to help requests.
Travel to site offices whenever there is a need to and resolve issues independently as much as can be achieved.
Ability to travel 40% of the time to various state offices.
Ensure that systems are in place in-country to ensure that operations are managed, and staff act in full compliance with local laws, adhere to contract/award and donor requirements, and comply with MSH policies and standard operating procedures.
QUALIFICATIONS
High school degree. University degree preferred.
REQUIRED MINIMUM
EXPERIENCE:
3 – 5 years related work experience with international organizations in Nigeria.
Warm personality with strong communication skills.
Knowledge of administrative and clerical procedures.
Knowledge of computers and relevant software application.
Knowledge of customer service principles and practices.
Ability to work a switchboard.
Logical and flexible approach to solving problems, especially when working under pressure.
KNOWLEDGE and
Skills:
Verbal and written language skills in English required
Telephone Skills
Verbal Communication
Microsoft Office Skills
Listening, Professionalism
Customer Focus, Organization
Informing Others
Handles Pressure
COMPETENCIES:
Verbal and written communication skills
Professional personal presentation
Customer service orientation
Information management
Organizing and planning
Attention to detail
Initiative
MSH is an equal opportunity employer and will not discriminate against any employee or applicant for employment on the basis of race, color, sex, sexual orientation, gender or gender identity, religion, creed, citizenship, national origin, age, veteran status, or disability unrelated to job requirements. MSH will take affirmative action to ensure that qualified applicants are employed and that employees are treated without regard to their race, age, color, religion, sex, sexual orientation, gender identity, national origin, veteran and disability status. In compliance with U.S. Department of Labor Executive Order 11246, Section 503 of the Rehabilitation Act, and Section 4212 of the Vietnam Era Readjustment Assistance Act, MSH has developed and maintains an affirmative action program and plan.

Location: Oyo, Oyo State

Job date: Sat, 04 Nov 2023 07:01:51 GMT

Apply for the job now!