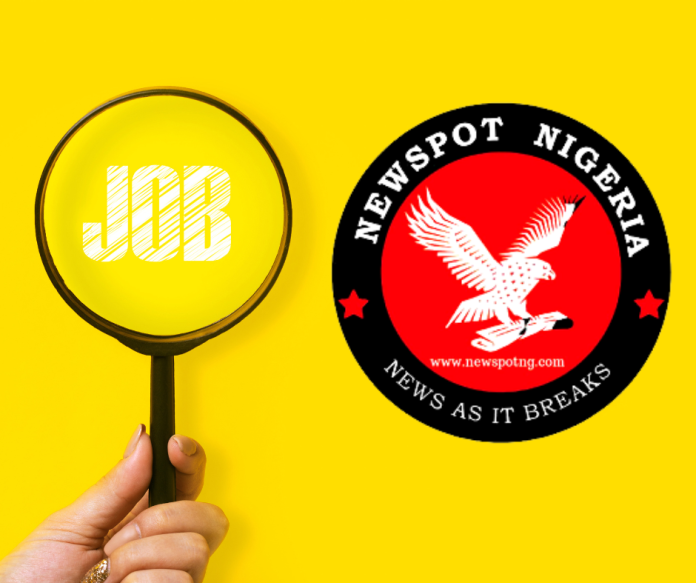 Job Vacancy: Job title: NoemDek Limited Current Available Job Opportunity- Apply Now

Job description: NoemDek Limited is an EPC Company incorporated in Nigeria in 2012, to provide specialized services to the Oil & Gas, Power Generation, FMCGs, etc. Over the past five years, the firm and its international partners have supported clients on large infrastructure projects and after-sales services to ensure the assets are maintained effectively and a client's operations run smoothly. We are recruiting to fill the position below:
Job Title: Senior Control Room Operator (CRO)

Location: Ikoyi, Lagos

Employment Type: Full Time
Overview
Monitor and control all operational activities in the control room.
Generate accurate and timely reports on operational activities and performance.
Continuously evaluate control room processes to identify areas for improvement and implement enhancements.
Ensure compliance with company policies, procedures, and industry standards.
Oversee the implementation of standard operating procedures and ensure they are adhered to at all times.
Monitor and maintain equipment and systems to ensure optimal performance.
Troubleshoot any technical issues or malfunctions in a timely manner, escalating if necessary.
Coordinate and communicate with field operators to ensure seamless operations.
Assist in the training and mentoring of junior control room operators.
Conduct regular inspections of equipment and systems to ensure compliance with safety regulations.
Requirements
Bachelor's Degree in Engineering or a related field.
Training in Emergency Command and Control, supervisory experience and Oil and Gas production knowledge is desirable.
Relevant experience should include centralized control room operations.
Experience in oil / gas tanker cargo and ballast operations, control of ESD and Fire and Gas systems and initiation of Control Room Emergency Response procedures.
Proactive approach to HSE initiatives. Promotes a high level of awareness in self and others
Demonstrate proactive, flexible, and positive attitude. Share knowledge freely with others to ensure best practices.
Personnel should have minimum 5-year experience on large oil/gas production facilities offshore or Oil / Gas Tankers.
MCA Deck Officer Certificate of Competency, or equivalent
Experience in Floating, production, storage and offloading (FPSO) vessels would be advantageous.
To Apply
Interested and qualified candidates should:
Anybody asking you to pay money to schedule your interview or offer you job may be a scam

Location: Nigeria

Job date: Mon, 20 Nov 2023 07:01:59 GMT

Apply for the job now!