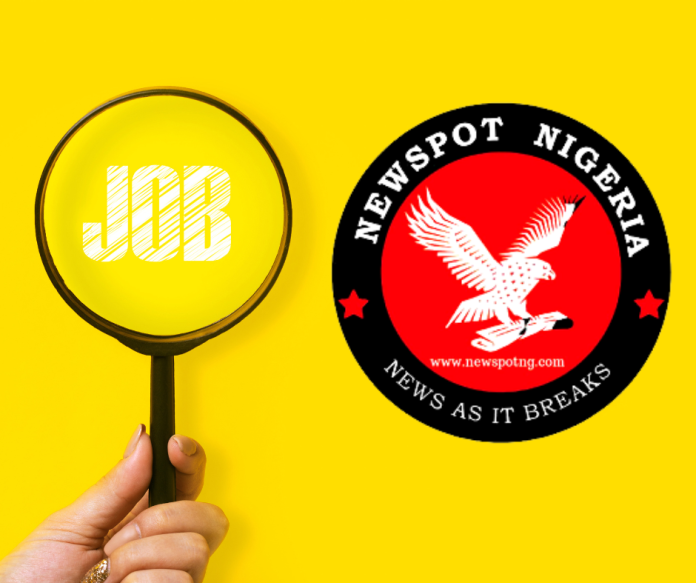 Job Vacancy: Job title: MEAL Assistant- Hershey

Job description: Job Description: TITLE: MEAL Assistant

TEAM: Programme Development and Quality LOCATION: Ikom, Cross River State

GRADE: 5
CONTRACT LENGTH: 1 year (renewable)
CHILD SAFEGUARDING:
Level 3: the post holder will have contact with children and/or young people either frequently (e.g. once a week or more) or intensively (e.g. four days in one month or more or overnight) because they work in country programs; or are visiting the country programs; or because they are responsible for implementing the police checking/vetting process staff.
ROLE PURPOSE:
Save the Children is implementing a 3-year project aimed at ensuring child protection through reduced child labor and increased accountability in the cocoa-growing communities in Cross River and Ondo States in Nigeria. The MEAL Assistant will be a part of the MEAL team. He/she will assist the MEAL team with activities, including data collection validation and entry. S/he will support in coordination with operations and assist in planning field visits and assessments.
S/he will support in ensuring Accountability in supported communities including information sharing, participation and ensuring efficient feedback and response mechanisms.
SCOPE OF ROLE:
Reports to: MEAL Officer
Staff reporting to this post: None.
Role Dimensions: Field office-based position with at least 60% field visit
KEY AREAS OF ACCOUNTABILITY:
Monitoring and Evaluation:
Assist in programme updates for programme management and internal information sharing.
Assist with data collection and verification processes as necessary.
Conduct field monitoring visits (including the use of the quality benchmarks/ monitoring checklist) and facilitate focus group discussions.
Assist with the implementation of programme evaluations (data collection)
Support MEAL in conducting assessments as needed.
Assist in raising purchase requests and planning training for enumerators.
Any other duties as assigned.
Accountability:
Responsible for handling, documenting, confidentiality, and security of all informational resources related to feedback and complaints from beneficiaries.
Support Complaints and Feedback Mechanisms, including communicating responses to complainants; liaise with programs and operations to ensure prompt follow-up on feedback and complaints received.
Support in facilitating participation activities in implementing communities
Documentation and Dissemination:
Contribute to preparing weekly, monthly, and quarterly reports on MEAL.
Prepare field visit reports and do debriefing and action planning with relevant staff.
Coordination:
Maintain liaison with MEAL unit and other units including programmes, finance, supply chain, advocacy and campaign etc including field coordination/community mobilization team.
Safeguarding
Ensure risk assessments are done before any data collection that involves children.
BEHAVIOURS (Values in Practice)
Accountability:
Holds self-accountable for making decisions, managing resources efficiently, achieving and role modeling Save the Children values.
Holds the team and partners accountable to deliver on their responsibilities – giving them the freedom to deliver in the best way they see fit, providing the necessary development to improve performance and applying appropriate consequences when results are not achieved.
Ambition:
Sets ambitious and challenging goals for themselves and their team, takes responsibility for their own personal development and encourages their team to do the same.
Widely shares their personal vision for Save the Children, engages and motivates others.
Future orientated, thinks strategically and on a global scale.
Collaboration:
Builds and maintains effective relationships, with their team, colleagues, Members and external partners and supporters.
Values diversity sees it as a source of competitive strength.
Approachable, good listener, easy to talk to.
Creativity:
Develops and encourages new and innovative solutions.
Willing to take disciplined risks.
Integrity:
Honest, encourages openness and transparency; demonstrates highest levels of integrity.
QUALIFICATIONS
A bachelor's degree or equivalent with a minimum of 1 year of experience working with International NGOs, UN agencies, partners, and/or local authorities including NYSC.
Computer literate with experience in the following computer packages; MS word, MS Excel, MS PowerPoint, and MS Access.
EXPERIENCE AND SKILLS
Essential:
Verbal and written communication skills.
Listening skills.
Problem analysis and problem-solving.
Proficient in relevant computer applications.
Ability to work in a team with flexibility to undertake challenging tasks and adapt to different working conditions.
Good spoken, reading, and writing skills in English with the ability to produce quality reports.
Ability to work as part of a team, flexible, adaptable, and patient.
Ability to work under pressure often to strict deadlines.
Desirable:
Experience in quantitative and qualitative data collection
Have experience and/or knowledge about working with children
Equal Opportunities
The role holder is required to carry out the duties in accordance with the SCI Equal Opportunities and Diversity policies and procedures.
Child Safeguarding:
We need to keep children safe so our selection process, which includes rigorous background checks, reflects our commitment to the protection of children from abuse.
Safeguarding our Staff:
The post holder is required to carry out the duties in accordance with the SCI anti-harassment policy
Health and Safety
The role holder is required to carry out the duties in accordance with SCI Health and Safety policies and procedures.
About Us:
Save the children India employ approximately 300 people across the globe and work on the ground in over 100 countries to help children affected by crises, or those that need better healthcare, education and child protection. We also campaign and advocate at the highest levels to realise the right of children and to ensure their voices are heard.
We are working towards three breakthroughs in how the world treats children by 2030:
No child dies from preventable causes before their 5th birthday
All children learn from a quality basic education and that,
Violence against children is no longer tolerated
We know that great people make a great organization, and that our employees play a crucial role in helping us achieve our ambitions for children. We value our people and offer a meaningful and rewarding career, along with a collaborative and inclusive environment where ambition, creativity, and integrity are highly valued.

Location: Nigeria

Job date: Sun, 19 Nov 2023 07:20:36 GMT

Apply for the job now!