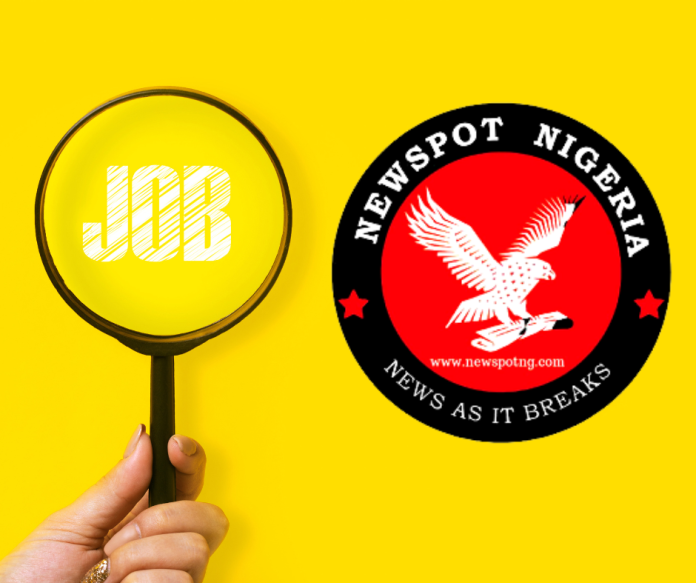 Job Vacancy: Job title: KYC Associate (Lagos)

Job description: Job Description:
Our client is a key player in the Fin-tech Space. They have built a trusted payment infrastructure that allows consumers and businesses to make and receive payments conveniently, and border less. They are currently looking for a KYC Associate in Lagos.
Job Overview
The ideal candidate will oversee customers' on- boarding in Nigeria.
Job Responsibilities

Analyze customers' business type/ sector to determine the required KYC information using the organization's regulatory requirement policies and legal requirements obtainable in the regions.
Update the organization's KYC requirement policies across all business sectors as it relates to Nigeria's regulatory requirements. Work closely with the compliance officers for the regions to stay abreast of new regulations.
Perform identity check and business verification and screening using the various verification platforms provided by management & external reliable government/ private verification portals/links (for industries /MDAs requiring licenses).
Ensure complete and accurate KYC Due Diligence for new onboarding and recertification of existing merchants in a timely manner.
Review and verify relevant risk factors in documents presented by merchants at onboarding.
Ability to spot red flags at on- boarding.
Perform on- boarding testing for merchants' websites and business processes.
Critically analyze data received from customers, perform necessary checks, and liaise with the Relationship Manager / Customer service team for further documents, information, and confirmation.
Prompt remediation of exceptions from automated KYC verification process.
Provide prompt resolutions to user onboarding inefficiencies.
Quarterly training of internal stakeholders on the automation verification process, highlighting the challenges and enhancement to the platform.
Innovation – -Responsible for liaising with storytelling, product and compliance engineering team on enhancement, new innovations, and automation process to the dashboard- to ensure seamless on- boarding for customers.
Attend important meetings with high-net-worth merchants to assist with on-boarding requirements.
Staying abreast of technology, new businesses to recognize compliance trends and AML flags.
Managing and delivering on internal reports; optimize on- boarding performance.
Job Requirements

4 – 6 years Post graduate experience in KYC review /Compliance/ auditing functions.
CKYCA (ACAMS) certificate an added advantage.
Fluent in English language with ability to interact with English speaking stakeholders.
Compliance work experience in Nigeria is an added advantage.
High sense of responsibility, accountability, integrity, and ethical standards.
High attention to details and prompt escalation of red flags.
Ability to identify risk during on- boarding and for existing merchants.
Good knowledge of the financial services / Fintech industry.
Proactive and forward thinking
Ability to identify errors.
Ability to manage multiple priorities and meet set deadlines.
Excellent interpersonal, communication and presentation skills.
Work goal-oriented based on minimum supervision.
Location: Lagos, Lagos State

Job date: Fri, 26 May 2023 07:17:50 GMT

Apply for the job now!