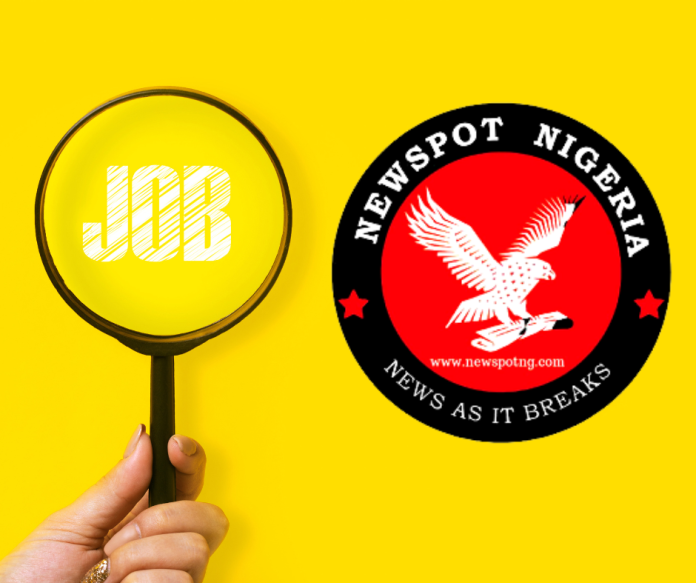 Job Vacancy: Job title: Junior Associate

Job description: Company Description
As a Junior Associate joining our firm, you will work in teams and directly with our clients. Joining us enables you to be challenged and invest in your professional development. In this role, you will work to help organizations in the private, public, and social sectors – solve their most difficult problems. You will also work with many experts and projects across various fields.
You will have an opportunity to work with business leaders and advice about how to run their company. Acting as a third-party analyst you will examine information to provide management and operations recommendations to help an organization improve its performance.
You will receive exceptional training as well as frequent coaching, mentoring, guidance and support from the teams and line manager, helping you to develop your skills and build your network. You will likely intersect with many elements of our firm's work either by collaborating on teams or working with colleagues from these groups.
Job Description
New Business and Client Management:
Sourcing, nurturing, and originating business prospects with coverage for all of Nigeria and Africa;
Acting as a point of contact for existing and prospective Myrtle clients;
Sourcing new business, developing business prospects, closing deals, managing relationships with external contacts including clients, consultants, and suppliers
New Prospect Development:
Research, produce and submit Concept Papers, solicited and unsolicited Project Proposals, Public and Private Sector Expressions of Interest (EOI), Request for Proposals (RFP), Competitive Bid Tenders whilst ensuring submitted proposals and bids are fully compliant and contain all requested documentation
New Project Development:
Receive, evaluate, and deal appropriately with prospective project correspondence (post and e-mails), including an element of autonomous decision-making based on Myrtle's normal practice
Responsible for follow-up inquiries and information requests related to project development work in a timely, efficient, and effective manner.
Define, articulate, and submit Technical and Financial Proposals based on a working budget costing, professional fees, and third-party expenses for prospective projects.
Negotiate, agree, and close financial aspects of engagements based on standard Myrtle charge-out rates.
Responsible for all aspects of the New Project Team's mobilization with monitoring of financial records relating to expenditure.
Prepare presentations for Prospective Projects using, Word, PowerPoint, and Excel Project Organization and Management.
Research, draft and produce high-quality Project output deliverables: Project Initiation Report (PIR), Assessment Report, Gap Analysis, Outline Strategic Business Case (OSBC), Investment Memorandum (IM), Training Curriculum, Business Process Manual (BPM), Financial Model, etc. based on specific requests from clients.
Administrative:
Supervise and manage administrative aspects of Myrtle project work through oversight and line-management of Consultants, Support Staff; setting deadlines, guidance in collation and compiling information required for reports, preparation and production of reports, direction in conducting library and internet-based research and production of PowerPoint presentations
Plan and organize Project functions including liaison with Myrtle employees (internally), clients, suppliers, Consultants, and other stakeholders (externally) as appropriate.
Manage clients and External Consultants; establish and strengthen client relationships with a focus on excellence.
Organize Project Team meetings and teleconferences; attend and prepare meeting minutes, agendas, and relevant paperwork; ensure documents are distributed in a timely fashion; ensure issues and risks are escalated promptly
Qualifications
Knowledge/Skills/Experience Essential:
First degree (First Class or Second-Class Upper Division) from a reputable University with a demonstrable record of academic achievement
Strong analytical skills with at least 2 years of experience
Good understanding of English with confident language fluency that confers strong (public) presentation and communication skills
Outstanding interpersonal and influencing skills; a good team player. Must have pleasant telephone and good e-mail etiquette
Excellent computer skills with proficiency in Microsoft Office (Word, Excel, PowerPoint & Outlook), etc.)
Confident and assertive individual
Essential
Educated with a University degree (and perhaps a post-graduate qualification as well) in a relevant discipline,
Good verbal and written communication skills;
Excellent all-round IT skills;
Proven Organisational skills, working in a calm, logical way to achieve tasks within set deadlines;
Excellent skills in data collection, management, and analysis;
Ability to work collaboratively in a team environment with multiple colleagues, peers, and external clients; and ·
A methodical and rigorous approach with a high level of attention to detail;
Ability to relate to others and build relationships, networking skills
High emotional intelligence
Ability to manage multiple projects whilst paying attention to details
Experience in delivering client-focused solutions based on customer needs
Ability to communicate complex ideas effectively, in English both verbally and in writing
Desirable
Ability to think creatively and independently and to take initiative to solve problems;
Ability to motivate yourself to work independently and fit well within a team;
Confident and enthusiastic, and able to inspire others and enjoy working hard to make a difference.
Additional Information
Remuneration is competitive along with other benefits
The Deadline for submission is September 30, 2023. Interviews are on a rolling basis to this date. Only shortlisted candidates will be contacted.
Further assessments will be required.

Location: Nigeria – Myrtle, MS

Job date: Sat, 09 Sep 2023 22:38:44 GMT

Apply for the job now!